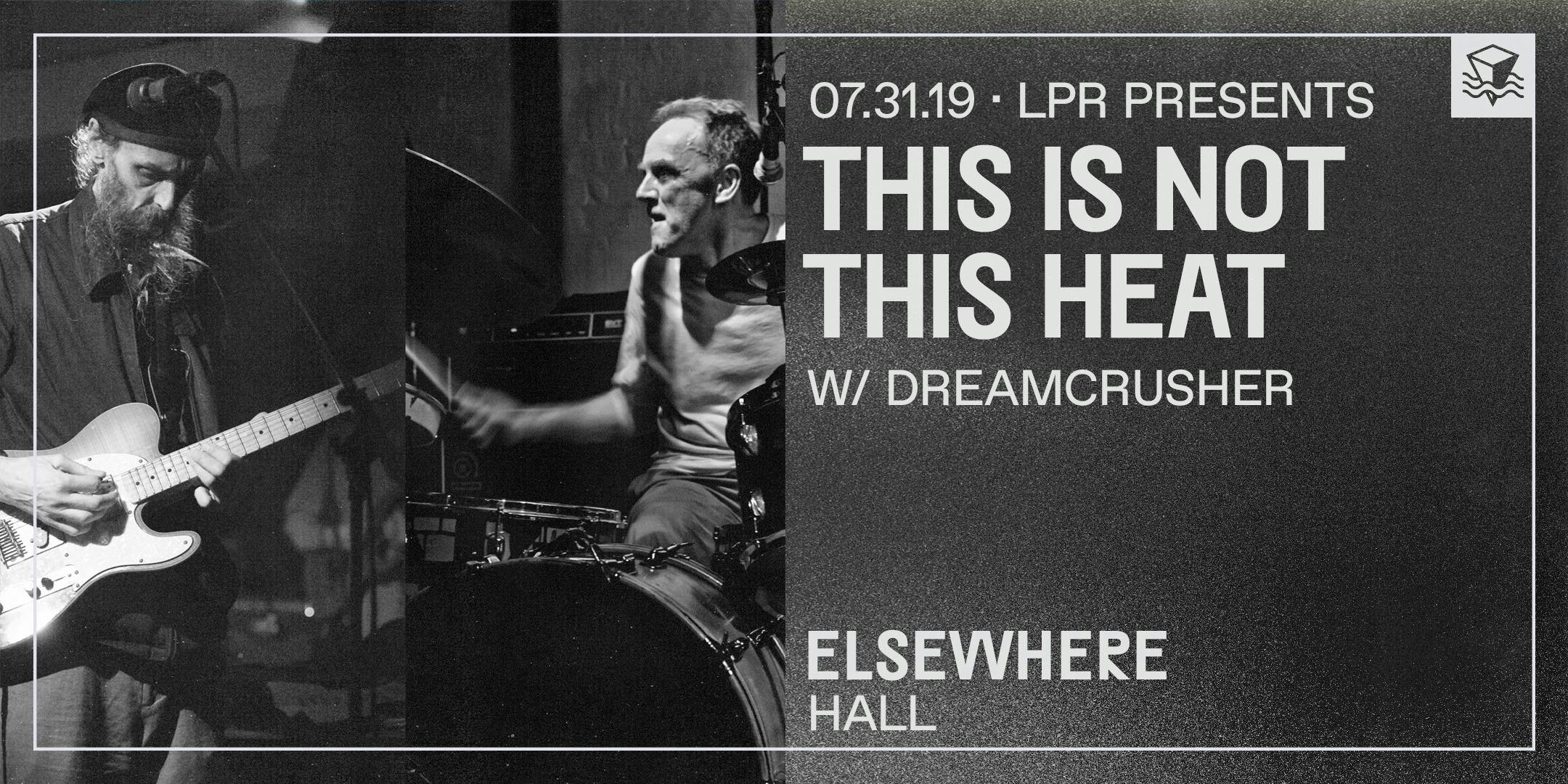 About this Event
THIS IS NOT THIS HEAT will play their very last international date, performing the music of THIS HEAT, at Elsewhere, Brooklyn
Within their two albums and an EP, This Heat perfected a strange and volatile new strain of avant-garde rock that time has proved to be massively influential, a blueprint for much that would follow: post-rock, math rock, homemade musique concrète, experimental electronica.....
Although widely considered to be Post-Punk's finest, they actually began performing their music in the early days of London's punk era. Ahead of their time, their music sounds as startlingly original and relevant, live and on record, as the day it was created.
Exactly 40 years to the day of their first gig in 1976 the two surviving members (Bullen and Hayward) of the original three came together with a large group of collaborators to play under the project title of THIS IS NOT THIS HEAT. Selling out a two-day residency at London's Café Oto in a matter of hours the consensus was unanimous that all present had been witness to something of cultural significance. Flooded with invitations from around the world, 2017 saw THIS IS NOT THIS HEAT take to the road.
"... It does feel like we've been witness to something special. A fine body of work has been brought to life with energy and vitality that seems improbable nearly 40 years after the fact." - The Wire
"This doesn't feel like nostalgia but a new beginning" –The Guardian
"Bowie and I hit it off insanely and talked about Mishima and This Heat and all sorts of stuff"
–Arcade Fire's Owen Pallett on meeting David Bowie
"I get asked to play more music like This Heat, but to my knowledge, there is no other music like This Heat"
- John Peel