Description
PRSA Hawaii Presents: This Is Not A Drill
Navigating Crisis Communications, Response & Preparedness in Hawaii

Join us for a panel conversation with Hawaii's leading public relations professionals to discuss the lessons, challenges and opportunities from the state's top crises in 2018.

Lunch & learn talk story featuring: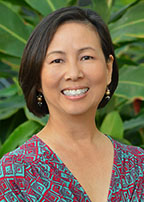 Charlene Chan, Director of Communications - Hawaii Tourism Authority
Charlene brings 30 years of international marketing and communications experience to her role for Hawai'i Tourism Authority (HTA), which she assumed in January 2016. HTA is the agency responsible for the State of Hawai'i's management of tourism, the state's largest industry. Charlene's responsibilities for HTA include the directing of media relations, crisis communications, government affairs and community interaction.
Her professional experience includes serving as a director for Gap International and product manager for Levi Strauss & Co. in San Francisco, and as executive vice president and chief operating officer for Bright Light Marketing in Honolulu.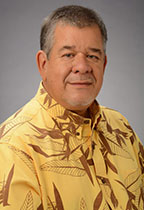 Richard Rapoza, Public Information Officer - Hawaii Emergency Management Agency
Richard Rapoza is the Public Information Officer for the Hawaii Emergency Management Agency, responsible for directing communications efforts that engage and inform the public while supporting the agency's mission of helping Hawaii's residents and visitors prepare for, respond to, and recover from disasters and emergencies.
Prior to joining HI-EMA, he served as Director of Strategic Communications for Hawaii Pacific University, and as Director of Communications for Congresswoman Colleen Hanabusa and the Hawaii State Senate.
From lava to flooding to false missile alerts, we're covering it all with the people who've lived it. The panelists will explain how to:
How to prepare for, and weather, a crisis in Hawaii

Develop crisis strategy and preparedness measures

Create growth opportunities for your organization and more!
PRSA members and non-members are welcome.
WHEN:
Wednesday, September 19, 2018
12:00 p.m. to 1:00 p.m.


COST:
$35 – PRSA Members
$30 – PRSA Members - APR
$40 – Non-Members
Lunch and coffee will be provided.