Join us Sunday July 25th at Naftzger Park for a special screening of the documentary "This is Love" with special performances!
About this event
Free to the public - All Ages - 6pm - 10pm. Special Performances by Rudy Love Jr. and DJ Carbon.
THIS IS LOVE is a feature music documentary that follows obscure soul singer Rudy Love, whose experience in the music industry over the decades encapsulates a quintessential struggle of African American artists of the 20th and 21st centuries.
Rudy Love has been making music all of his life, even though it has all been taken away. From his first contract fraudulently signed when he was seventeen, Love has been losing his music to publishers and recording labels ever since. His voice has been woven into hits from every decade since the sixties, yet he lives unknown in Wichita, Kansas. But that doesn't concern him: all he wants to do is sing.
Rudy Love's name circles among musicians like a ghost, an unseen guru who's been influencing listeners whether they know it or not. Artists from Jay Z to George Clinton herald him as an unsung hero of soul. Why haven't you heard of him? Because the music business is vicious, and Rudy only cares about Love.
While his music seemingly had gotten buried into total obscurity, it has repeatedly resurfaced in far corners of the world overseas, particularly in places where soul music is experiencing a resurgence such as in the UK.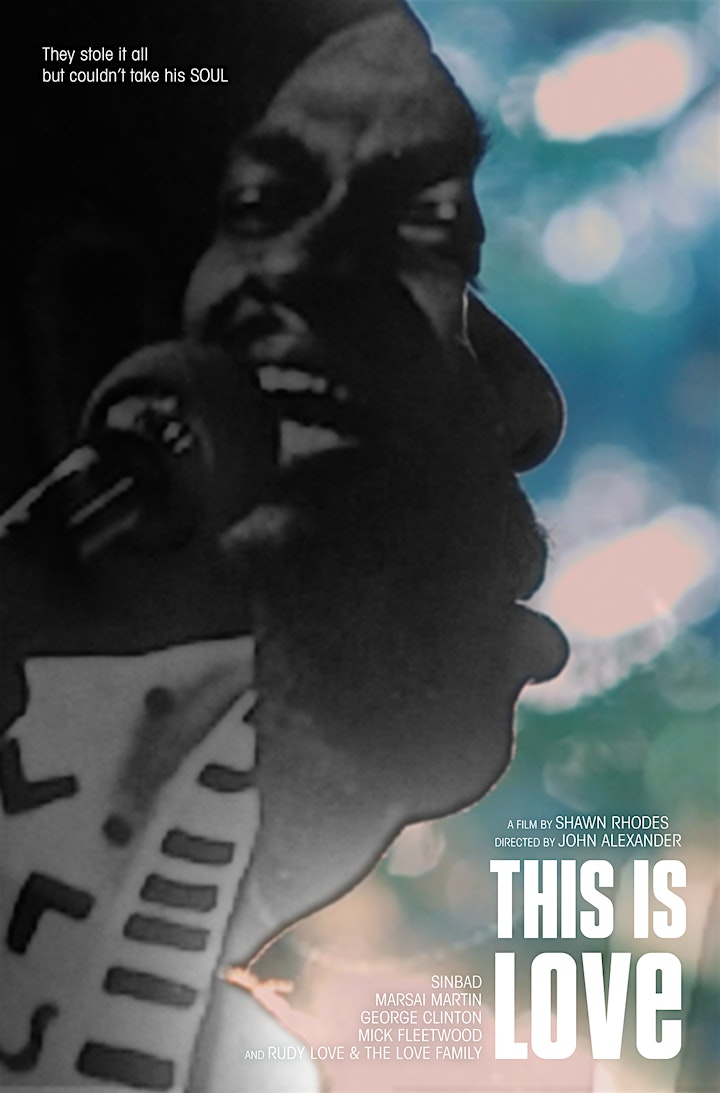 Performers
Date and time
Location
Organizer of "This is Love" Documentary Screening w/ Rudy Love Jr. and DJ Carbon