This is Gen Z -Live Recording-

Thursday, April 4, 2019 from 6:30 PM to 8:30 PM (MST)
Event Details
Gen Z is the future, and there is no denying that their influence is already being felt. Live talks event lead by Generation Z speakers. Our night will include short speeches from 5 young, local speakers and a panel discussion with 2 policy speakers on the importance of working together.
Identified as being born between the years of 1999 and 2010, Gen Z is making an impact in big ways. They are fighting for their beliefs, creating the next wave of important technologies and businesses, and maneuvering a digital age. 
This is Gen Z is an event created for, by, and with Gen Zers. The event will feature unique artwork, Gen Z speakers who are influencing their community, and organizations dedicated to helping budding activists and workers get started.
Come meet the future of Arizona!

Speakers:
JordanHarb 
Jordan, a senior at Mountain View HS, is a first generation American and has been a leading voice as Executive Director of MFOL Arizona and National Field Strategist for March For Our Lives. Through his activism he has organized civil disobedience and statewide voter registration efforts in over 65 schools across the state. Jordan is passionate about uplifting student voices and advocates for gun violence prevention and supportive school environments.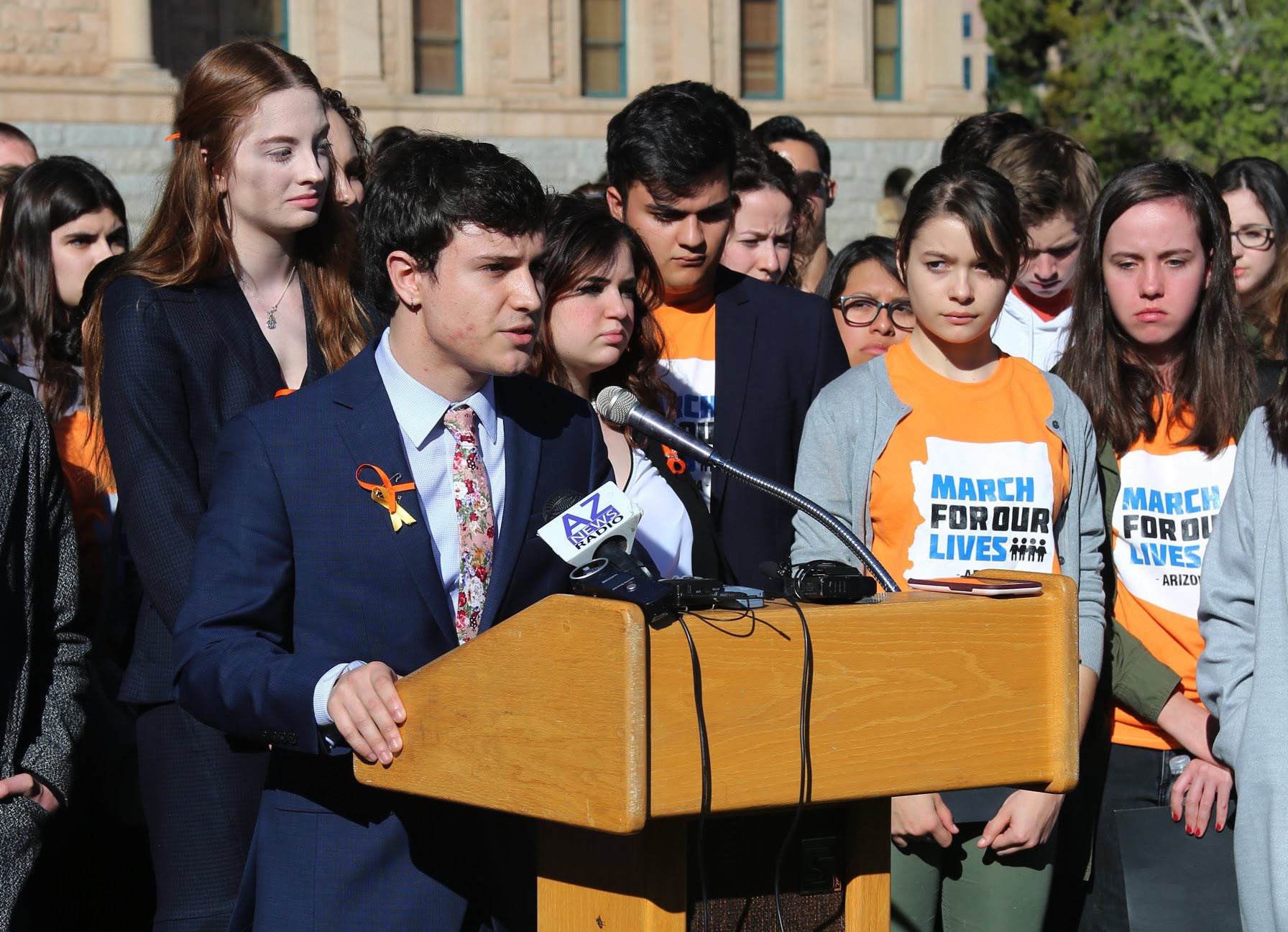 Misaal Irfan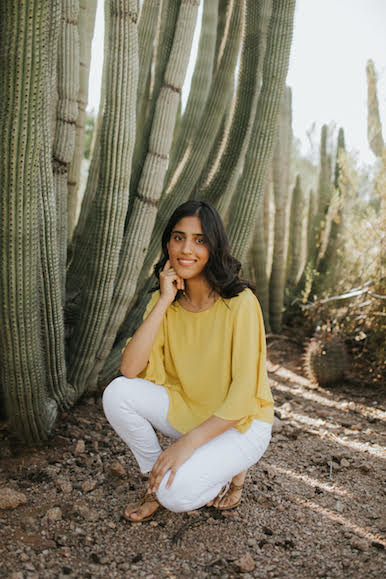 My name is Misaal Irfan and I would like to call myself a woke citizen dedicated to advocating for those who are not as fortunate to have a voice and speaking out about sociopolitical issues in my local community and the larger American community. I created @millennialbrownn on Instagram out of curiosity and disappointment in myself for not being aware
Elias Garcia Gonzales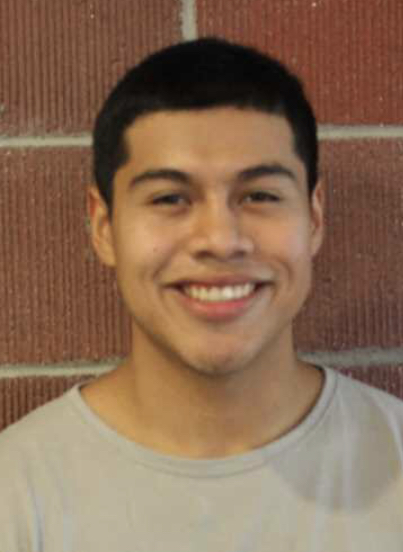 My name is Elias Garcia Gonzalez and am a DACA  recipient. I was born in Mexico and brought to the United States at the age of one. Growing up with immigrant parents and being one myself has brought challenges and blessings. For a long time I was blind to politics and believed that there was nothing that could be done for me and all the DACA recipients. Now that I am aware that my voice does matter, I am ready to make it be heard. I am passionate about innovation and what the future holds for this generation.
Aditi Narayanan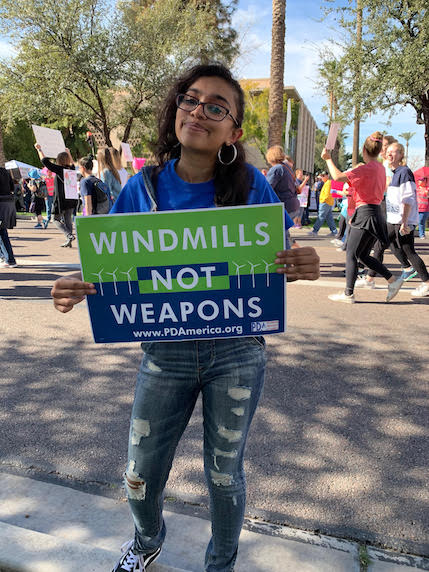 Aditi is a 16-year-old activist from Phoenix. She's Vice Chair of High School Dems of Arizona and interns for the Democratic Party and Planned Parenthood. She founded The Prickly Pear Progressive, a political publication, as well as Zero Hour, an organization that lobbies politically for climate justice. She also co-led the Arizona youth climate strike and was grateful for the press and coverage it received, and plans on organizing more legislative environmental events like this in the future!
Elijah Rusk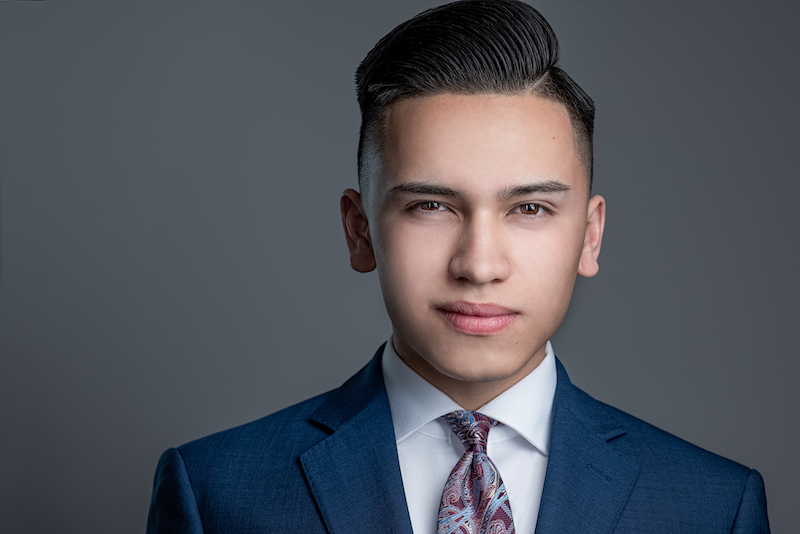 Elijah Rusk is a 16-year-old who served as a Member of the National League of Cities (NLC) National Convention Youth Delegate Planning Committee, the NLC being a prominent federal advocacy organization progressing the interests of over 19,000 cities, towns, and villages in the U.S. He is an Executive Commissioner and Co-Communications Officer for the Arizona Governor's Youth Commission, as well as a distinguished Member of the Buckeye Youth Council. He is the Founder and Executive Director of the Lake Pleasant Cleanup Crew, a coalition group focused on innovatively reducing plastic waste in Lake Pleasant to raise awareness amongst the public about plastic pollution, as well as the importance of recycling, aquatic ecosystem health, and fresh water availability. Last year, he was inducted into the National Society of High School Scholars (NSHSS) which recognizes top intellectuals who have demonstrated unsurpassable scholarship commitment; the announcement of his investiture was made by NSHSS Founder and Chairman Claes Nobel himself, the senior member of the family that instituted the Nobel Prizes (e.g. the Nobel Peace Prize). Not too long after, Honorable Governor Doug Ducey bestowed upon him a State of Arizona Commendation for his "superior standard of civic duty".
Judah Waxelbaum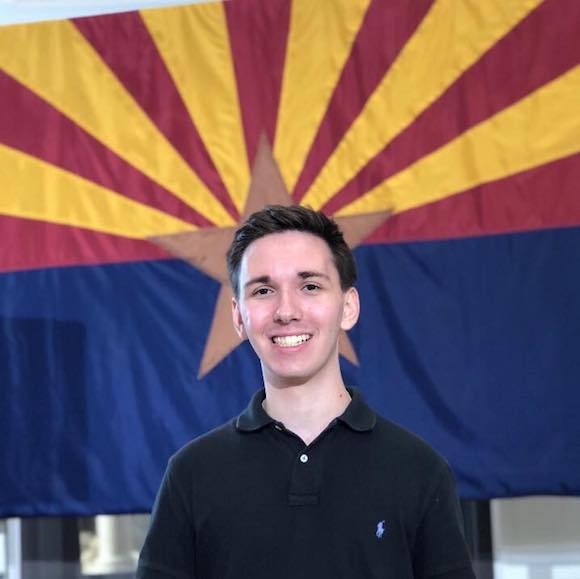 Judah Waxelbaum is the current Chairman of the Arizona Federation of College Republicans. The Arizona Federation of College Republicans oversees logistics and support for nearly 700 registered College Republicans throughout Arizona. In 2017 Judah was awarded Outstanding Teenage Republican in Arizona and Outstanding Teenage Republican in the Nation. During the 2018 cycle, Judah worked as the Political Coordinator for the Maricopa County GOP, overseeing the 5th largest county in the nation. Most recently Judah was named 2019 Activist of the Year by the American Israel Public Affairs Committee (AIPAC). Living his entire life Arizona, he hopes to continue to advance policy and causes he is passionate about through civil discussion and activism.  
On the Panel:
Josselin Castillo from The Libre Initiative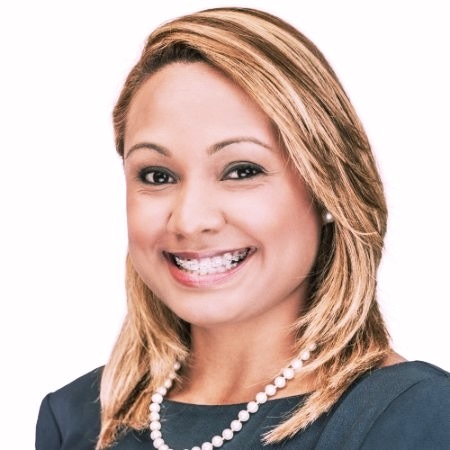 Josselin Castillo is a Government Relations professional at Americans for Prosperity where she engages members of Congress on a myriad of issues including immigration, technology and trade. Her experience spans across state and federal legislative affairs, as well as non-profit program development. Josselin was born in the Central American country of Honduras where she learned at an early age the importance of citizen activism and community engagement. Throughout her life she's helped her parents run and manage their various small business ventures which sparked her passion and interest in helping the Hispanic community understand the benefits of free market principles. She holds a Bachelor of Arts in Political Science from Virginia Commonwealth University and spends her free time volunteering in Washington D.C. through the Junior League of Washington and other philanthropic organizations.
Sam Richard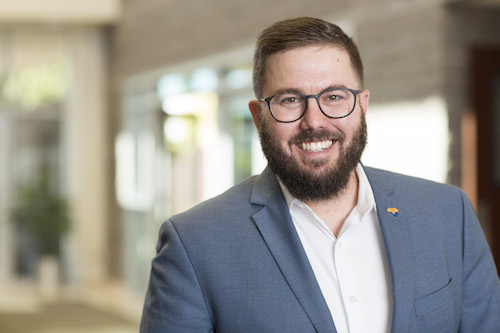 Samuel Richard is a Co-Founder and Partner of Creosote Partners, Arizona's only values-based government relations and campaign firm. Before launching Creosote Partners in the Fall of 2017, 
Sam
 served as Executive Director for Protecting Arizona's Family Coalition, an inclusive organization focused on uniting the community to be a powerful voice for Arizona's vulnerable.
He has a degree in nonprofit leadership and management from Arizona State University's College of Public Service and Community Solutions and was a Fellow in the Flinn-Brown Civic Leadership Academy.
Sam
 was recently recognized in the Phoenix New Times' Best of Phoenix as the Best Lobbyist, and has previously served on the Board of Directors of Local First Arizona, YWCA of Metropolitan Phoenix, and the Alliance of Arizona Nonprofits. 
Sam
 currently serves as a Governing Board Member for the Osborn Elementary School District. He and his wife, Kim, live in Central Phoenix with their daughter, Harlow, seven hens, four dogs, two cats, and a desert tortoise.
When & Where

AZ Heritage Center at Papago Park
1300 North College Avenue
Tempe, AZ 85281


Thursday, April 4, 2019 from 6:30 PM to 8:30 PM (MST)
Add to my calendar
Organizer
Arizona Talks is an organization that pioneers innovative ways to create conversation. We organize public events throughout Arizona in the fields of policy and art. Our events mix these two worlds to show us how they are connected. Our goal is to bring together people of different backgrounds to discuss ideas with a fact-based perspective, find common ground, and look for solutions. Learn more at ArizonaTalks.org.