This Far By Faith: A Conversation on Mental Health Stigma, Pain and Persist...
Description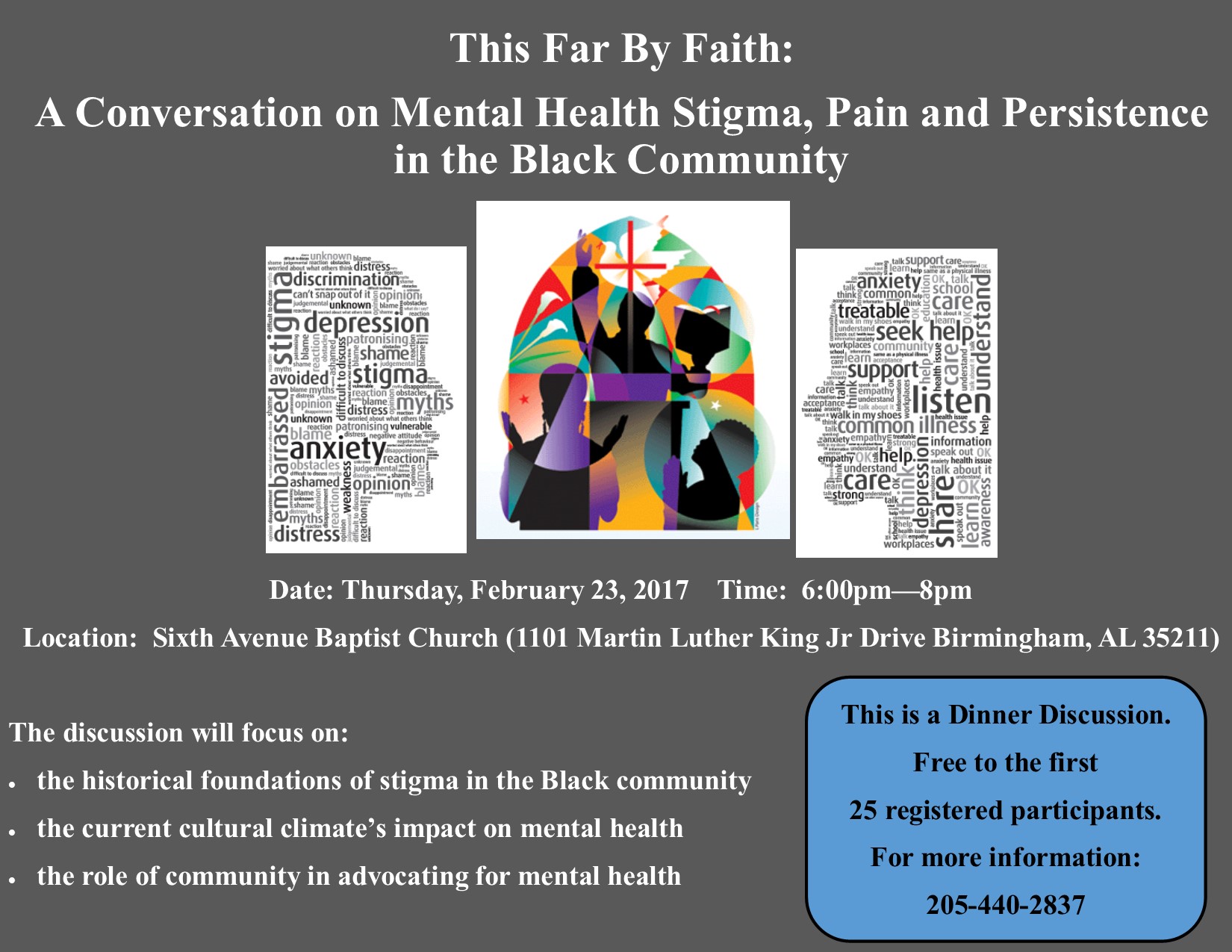 In conjunction with Black History Month, No More Martyrs will host a special dinner discussion titled:
This Far By Faith: A Converstaion on Mental Health Stigma, Pain and Persistence in the Black Community
Date: February 23, 2017 Location: Sixth Avenue Baptist Church Time: 6:00pm - 8:00pm
Free to first 25 registered participants. $10 for remaining guests. Waivers available to consumers and caregivers.
Panelists Include:
Mrs. Leslie Evans - Case Manager, New Directions Behavioral Health / First Lady, Saint John AME Church
Dr. Artie Nelson - Birmingham Psychiatrist
Dr. Nadia Richardson - Founder, No More Martyrs mental health awareness campaign
Ms. Deidre Clark - Kuumba Community Art
Mr. Greg Townsend - Jefferson County Department of Health
This discussion will focus on historical foundations of stigma in the Black community, the current cultural climate's impact on mental health and the role of community in advocating for mental health and wellness. Dinner provided as well as a mini-resource fair with mental health resources.
For more information, please contact NoMoreMartyrs@Valenrich.com or 205-440-2837.
This event is made possible through a partnership with Saint John AME Church and supported through a Community Health Innovation Award (CHIA) grant from One Great Community Council and the University of Alabama at Birmingham (UAB) Center for Clinical and Translational Science.