About this Event
Join us for an evening where we will talk about what privilege is, who has it, and what you can do with it. We will dive into racism and the impact it has on areas you hear about and the ones you don't. We will gain perspective on white saviorism and discuss how to bridge the gap between racial lines without trying to "fix" people who don't look like us.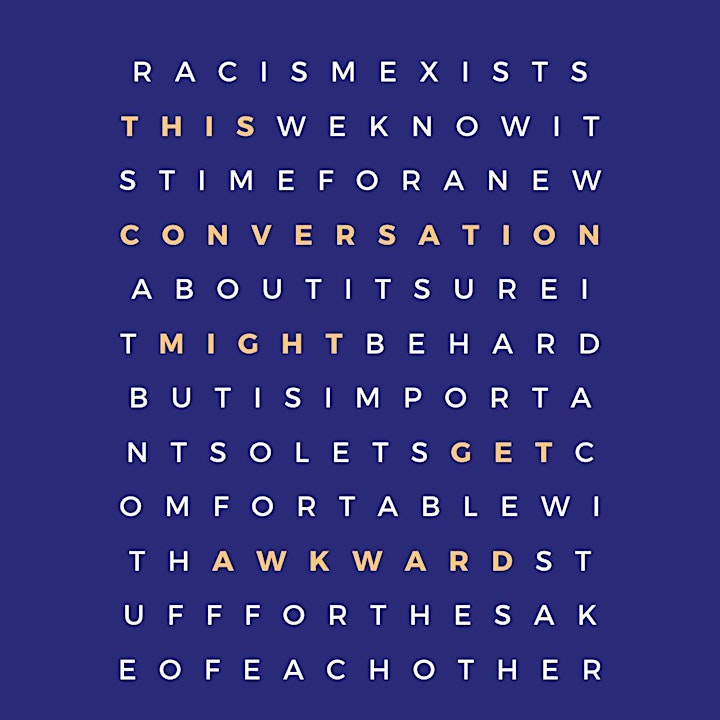 Who is this event for?
This event is great for anyone who wants to be an advocate for change in their community.
This event is great for anyone who's community lacks diversity.
This event is great for anyone who is curious but terrified about being awkward.
Why come?
Learn from two women who have developed passion and expertise from "doing the work" and life experience.
Leave more educated, informed, and disturbed by the knowledge you gain.
Learn to take steps to become an ally within your community.
Walk away with resources on how you can "do the work" towards race reconciliation.
Be awkward with everyone else so that you don't feel alone.
Did we mention that Tanorria is building a massive charcuterie board?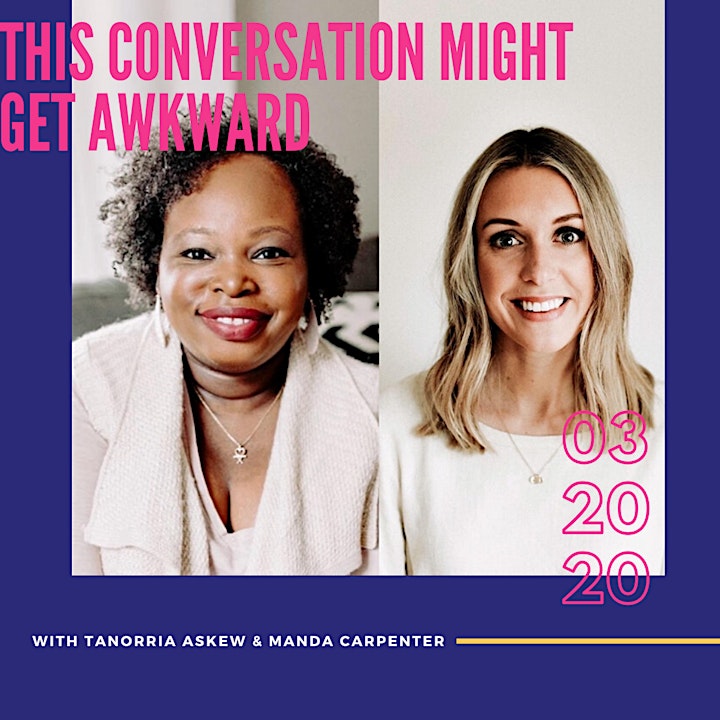 FAQ's
What's included in the ticket price?
An informative, meaningful conversation with a lighthearted touch
Two complimentary glasses of wine or beer
"All you can eat" charcuterie board
A chance to text in any questions anonymously for the Q&A
Tangible steps to continue diversity-inclusion work in your own community
The opportunity to connect with Tanorria & Manda afterwards
What should I bring?
A friend (or three)
An open mind
Is there parking?
Free parking on site for early arrivers
Street parking can be tricky, so we recommend carpooling, Uber or Lyft
What time do the doors open?
Doors open at 7pm
Doors will close when the Live Conversation begins at 7:30pm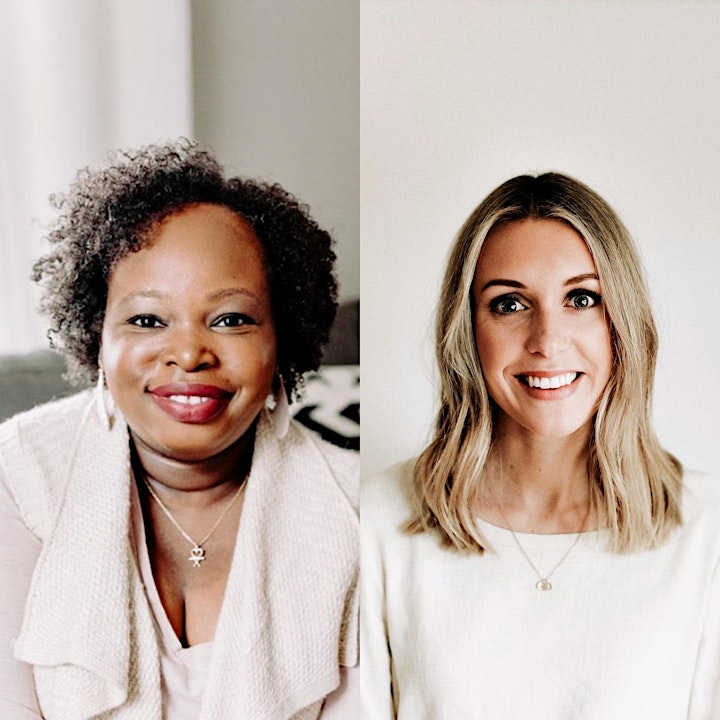 About Tanorria:
Tanorria Askew is a passionate home cook turned Chef. She is the proud owner of Tanorria's Table where she works as a personal chef and tv personality. Tanorria has a keen sense of flavor and prides herself in making everything she cooks memorable. With her cooking roots originating from Tennessee, Tanorria has fun putting a modern spin on American Comfort Food.
Tanorria spent 15 years at Teachers Credit Union before leaving to follow her culinary dreams. Tanorria was the champion and practitioner for the credit union's Diversity and Inclusion Initiative, leading the charge in winning the Indianapolis Mayor's Celebration of Diversity Award. She blended her passion for cooking and her passion for D&I to create Unity Tables. A safe space for women of different races, cultures, and backgrounds to sit around a dinner table and share their heart as a way to create unity. Since leaving TCU, Tanorria's has had the privilege of speaking to audiences as a Keynote speaker, Emcee, and Panelist about her significant career shift, diversity and inclusion, social justice, and the courage it takes to chase dreams.
Tanorria serves as the Diversity and Inclusion Chairperson of the board for a non-profit called Slow Food Indy. In addition to her volunteer leadership duties, she also serves with Food 4 Souls and Second Helpings, both non-profit organizations that serve to feed people in need in Indianapolis.
Above all, Tanorria encourages everyone to love deeply, laugh often, and eat really well.
About Manda:
Manda is a former public school teacher turned writer, speaker, and advocate.
She and her husband live in Chicago and intentionally pour their heart and soul into the community. Their lives are centered around building a longer table rather than a higher fence. One of the ways they do this is by being foster parents. They currently have three brothers (ages 14, 9, and 6) and have cared for 13 other kids in the last few years. Through all of this, Manda has had her eyes opened to her privilege as a white woman and the blatant racism that's embedded in the foster care system.
Valuing transparency because #ImpressingIsExhausting, Manda is always willing to say the thing (or ask the question) that everyone else is wondering. Her first book, Space, is a 30-day devotional for women who want to create healthy, sustainable rhythms of work, play and rest in their lives. Her next book is with Zondervan and releases in early 2021.
Above all, Manda believes there isn't a single person you would not love if you knew their story.