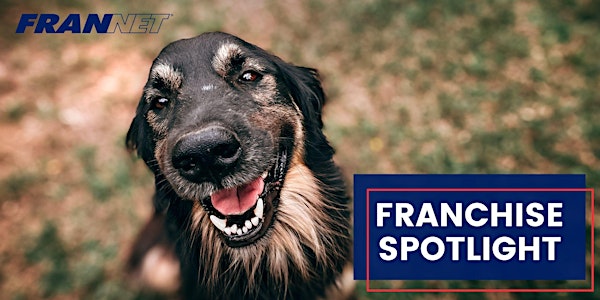 This Business Opportunity Is "PAWSitively" Amazing
A business model that's part of the $99 billion dollar, booming pet-related industry!
About this event
This month's Franchisor Spotlight is a business opportunity that features a large target market (over 80 million), a remarkable combined annual growth rate (+7.8%) and operates in an industry worth nearly $100 billion a year. If you're a pet-person – or even if you aren't – this is a business model well worth your time to consider.
Here are the key selling points for this franchise concept, which feature:
● A $99 billion annual industry, $10.7 billion of which includes this specific opportunity
● An emerging brand about to turn the corner and hit the magic number of 50+ locations
● An affordable, low buy-in rate with limited inventory and staffing
● A three-tiered approach to the business model – mobile, retail, or co-op arrangement
● Extensive training and ongoing support from the franchisor
This franchise ownership opportunity is highly scalable, with three tiers of operations available to franchisees – you choose the best option for your own situation! No matter the direction you go, this franchisor is committed to a high degree of training and ongoing support. This is a brand whose management team has the knowledge, know-how, dedication, and experience to guide you to success. Give us just one hour of your time and we'll make sure that every minute counts!
Register now for this FranNet-hosted webinar featuring a truly unique business opportunity.
*Can't make it? Register anyway and we'll send you a link to the full presentation!