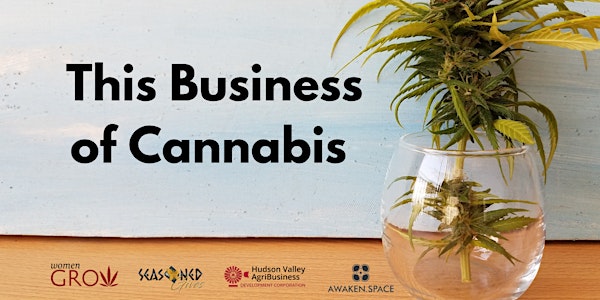 "This Business of Cannabis" Virtual Masterclass
Expert panelists will discuss cannabis cultivation, technology, regulations and licensing, retail strategy, and historical perspective.
About this event
This event will take place over TWO DAYS: July 11 and 18, 2022, from 3:00-5:30 PM EST each day. Each day will feature different panels, so plan to attend both! Access links will be emailed for each event date following sign-up.
While this event is open to all, there will be a special focus on the emerging cannabis industry in New York's Hudson Valley.
Presented by Hudson Valley AgriBusiness Development Corporation, Awaken.Space, and Seasoned Gives. Co-produced by Women Grow.