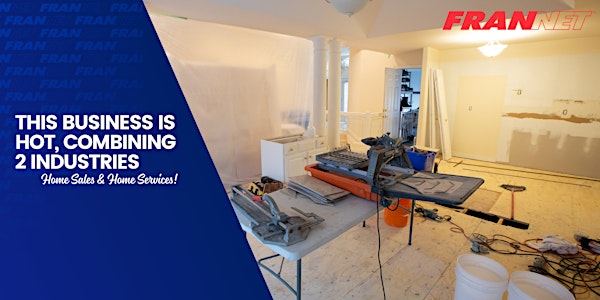 This Business is HOT, Combining 2 Industries: Home Sales & Home Services!
The question I get most: What's HOT? This business combines the hot home sales and renovation industries.
About this event
Join us for a brief, informative 30 minute lunch-time Q&A webinar about this very fast growing national brand. Just a few highlights of this opportunity:
New Segment of a $400 Billon-dollar-year industry = Limited competition
HUGE protected territories
Meet Jason Rinsky
Jason Rinsky, who has 25+ years of franchise experience including ; working with aspiring entrepreneurs to identify their ideal business, having provided operational support to over 1,000 franchised locations of a Fortune 500 organization and having personally owned & operated 2 different franchised businesses (Staffing/Recruiting & Hair Salons). Jason leverages these experiences to help individuals and families who are exploring business ownership.