Actions and Detail Panel
Thirty.Network Gathering LA 2017
Wed, Feb 22, 2017, 9:00 AM – Thu, Feb 23, 2017, 3:00 PM PST
Event Information
Location
TBD
(to be designated)
Pasadena, CA
Description
About This Gathering
Thirty.Network is gathering 30 Asian American pastors and church leaders in their 30s (and under) for 30 hours of honest conversations about life and ministry. This invitation-only event will connect 30 pastors into a relational community with access to mentoring, coaching, and ministry opportunities for the next 30 years.
This gathering consists of intimate and interactive discussions with one another to share, to grow, and to invest together in one another's ministry and personal development. Every participant (and you!) will come as both a learner and a teacher; you will come both to receive and to share. At this gathering, we will have engaging conversations around topics like:
the power of initiative,
preparing and creating the future,
team-building skills,
developing and using your voice,
and, topics that you want to talk about!
This gathering is not your typical conference with lectures and monologues. Instead of running through a parade of different speakers, we hang out with one seasoned pastor and ministry leader for a day to go deeper and get a richer experience. We will also learn from each other, as iron sharpens iron. We are making this gathering a trusted environment and safe place for you to gain wisdom and insights for your life, marriage, and ministry. To make it so, this gathering is by invitation only and space is limited.


Special Guest
Daniel Im, LifeWay Christian Resources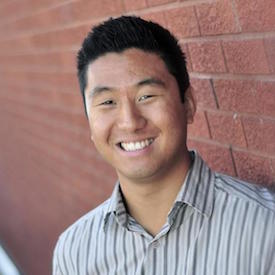 Daniel Im is the Director of Church Multiplication for NewChurches.com and LifeWay Christian Resources, and also serves as a Teaching Pastor at The Fellowship, a multisite church in Nashville, TN. Daniel recently co-authored Planting Missional Churches: Your Guide to Starting Churches that Multiply (2nd Edition) with Ed Stetzer. Daniel has a M.A. in Global Leadership and have pastored in church plants and multisite churches ranging from 100 people to 50,000 people in Vancouver, Ottawa, Montreal, Korea, Edmonton, and Nashville.
Daniel is also a Gallup Strengths Performance Coach (StrengthsFinder Advisor) and his top themes are: Maximizer, Learner, Intellection, Developer, Strategic, Achiever, Input, and Relator. Read more about Daniel at danielim.com/about



Sponsors
Sponsors help to cover the costs that make this event possible - TBD.
---
FAQs
Who is Thirty Network?
Catch the vision and hear the back story at thirty.network/about. You can also watch recorded videos from our first gathering (February 2016) and other events.

What does the registration fee cover?
Your registration fee will include all 4 delicious meals (1 breakfast, 2 lunches, 1 dinner, and snacks).
Will there be free WiFi?
We sure hope so.. will update this as soon as the venue location is confirmed.
How are you managing the event's finances?
We wanted to keep the registration fee affordable for young leaders by inviting sponsors to help cover the event's expenses. Special thanks to Ambassador Network for their support to make this event possible.
Note about payment: The Thirty Network is part of the Ambassador Network family; credit card payment will be shown as "Ambassador Network".
What's the refund policy?
You may transfer of your registration to another invitee, but we will not be able to provide refunds.
Want more details?
We'd love to tell you more about this gathering, so just give us a call and we can talk!
Thirty Network Team

DJ Chuang (949-243-7260) dj@thirty.network
Kevin Nguyen (909-248-4466) kevin@thirty.network
Sam Yoon (714-514-6625) sam@thirty.network
Angela Yee (949-609-8010) angela@thirty.network
John Shin (213-272-1163) john@thirty.network
Date and Time
Location
TBD
(to be designated)
Pasadena, CA