Sales Have Ended
Ticket sales have ended
Sales have ended for this date, but be sure to check out future dates for this event!
Sales Have Ended
Ticket sales have ended
Sales have ended for this date, but be sure to check out future dates for this event!
A hot new singles event at Oakland's hottest comedy show! Laugh and mingle with other singles at this majestic waterfront venue. . .
About this event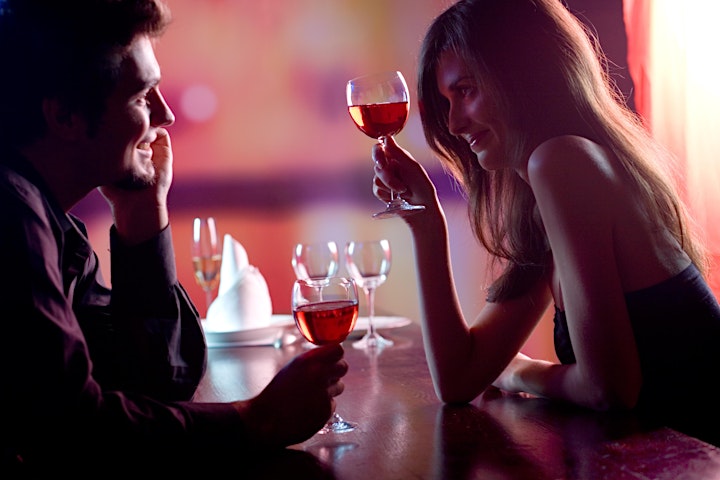 Are you tired of online dating apps where you spend hours investing in someone with back and forth messages only to finally meet them and discover there's zero chemistry between you?
Well, we decided to create an environment where you can meet other singles the old fashioned way . . . or is this the new way now?
Either way, we're pairing up our hilariously fun comedy shows with a singles night vibe.
Our philosophy is simple:
You're more attractive when you're laughing!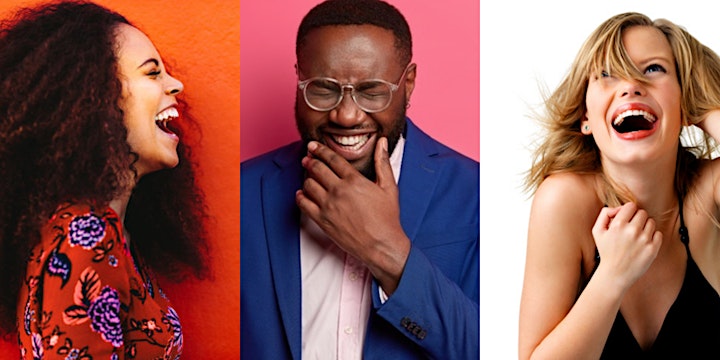 Enjoy stellar stand-up comedy in a beautiful outdoor venue and great music from DJ Styles afterwards for mingling and drinks.
We've got you covered rain or shine!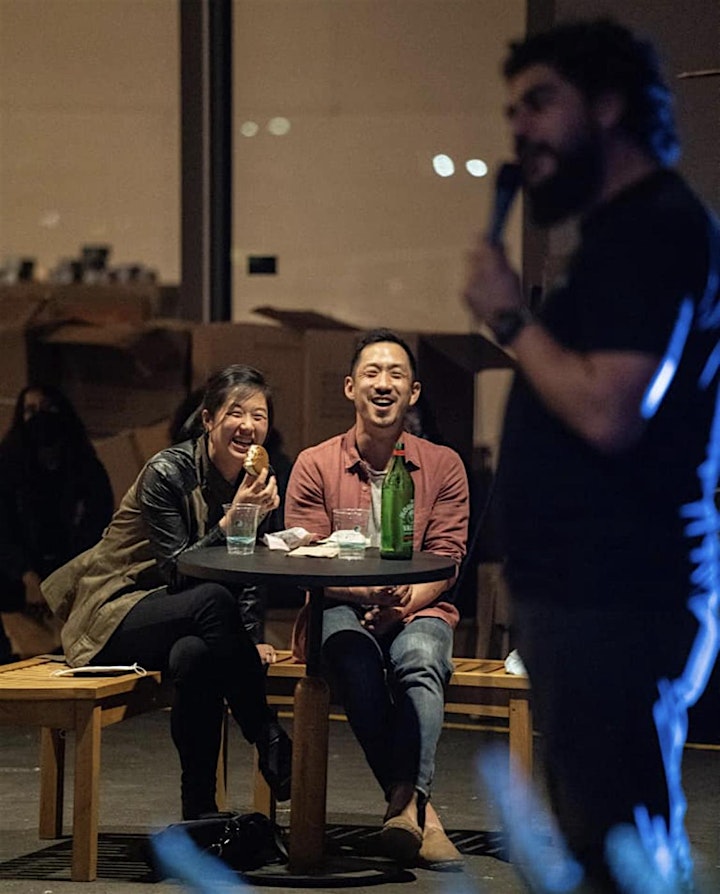 Thirsty Thursdays at the Comedy Edge
a hot new singles event at Rocky's Market Brooklyn Basin
288 Ninth Ave., Oakland, CA
October 21st, November 4h and November 18th
LIMITED DATES AND TICKETS
WALK-UPS WELCOME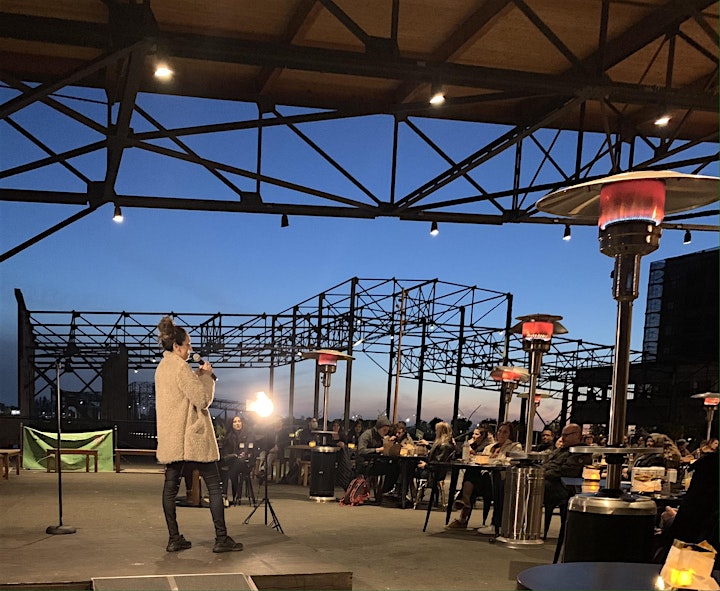 Get tickets early - THEY WILL SELL OUT!
ONLY 3 DATES: OCT 21st, NOV4th, NOV 18th
6pm Doors Open: Drinks and Dining
7pm Stellar Stand-up Comedy Show
8-9pm DJ Styles: Mingling with Singles
*DJ Styles is joining us once again to provide great ambience and dance music to boot!
Come early and enjoy a sunset cocktail hour (with wine and beer) at Rocky's Market Brooklyn Basin - it's exquisite . . . you won't regret it!
ADULTS ONLY - recommended 25 and up
CLICK on 'SELECT A DATE' now TO BEGIN RESERVING YOUR SPOT!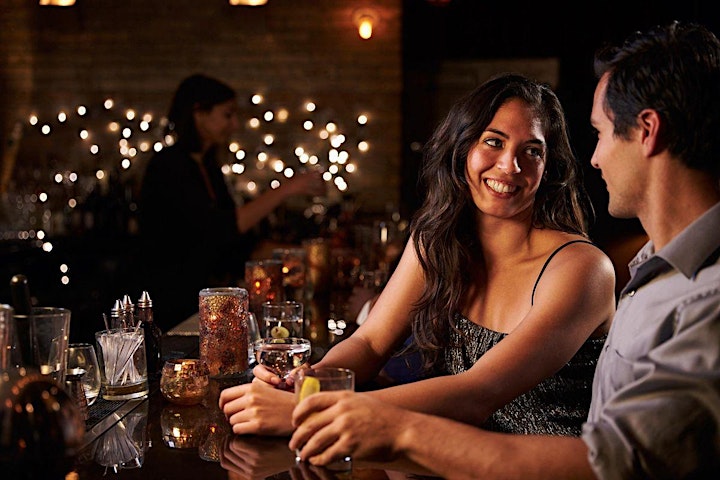 EAT WITH US!
Rocky's Market Brooklyn Basin Restaurant has a delicious full menu of California style cuisine made with fresh ingredients from their market and a delicious selection of wine and non-alcoholic beverages.
Arrive between 5:30-6:30pm to eat a beautiful meal or appetizers first, and you can also continue to order food and drinks at the marketplace and the friendly staff will bring them back to your table throughout the show.
Dress warm or bring a snugly blanket Bay Area weather can change pretty quickly and heaters are limited so come dressed for the weather! We anticipate warm nights but also cool ones!
AND YES, YOU CAN BRING YOUR DOG . . .
YES, the venue is dog friendly. As long as your dog stays on leash and is under voice control, then they are welcome to join us! Just don't expect them to laugh, they just don't get it.
NO OUTSIDE FOOD OR DRINKS ARE ALLOWED. Thank you for supporting the venue.
WHEELCHAIR ACCESSIBLE
*MASKS REQUIRED - due to the rise in COVID cases and that nasty ole Delta variant, we are once again requiring guests to wear masks upon entry and any time they are not seated at their table. Thanks in advance for complying with this. No one will be admitted without a mask.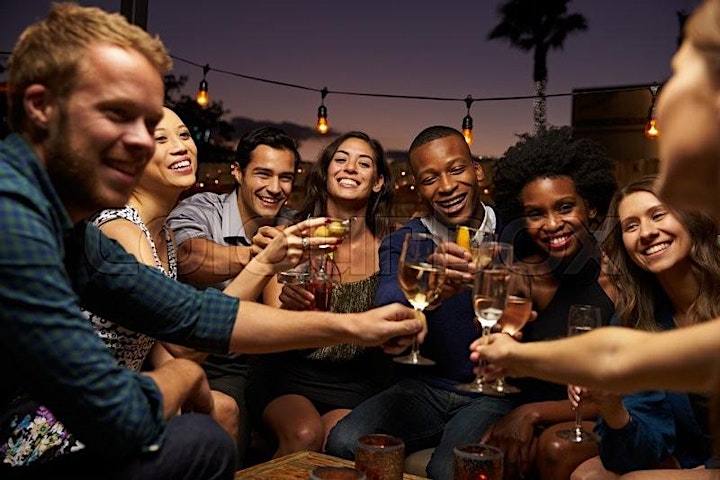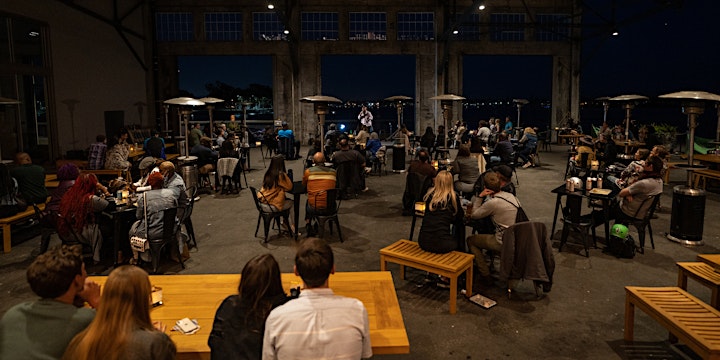 BOOKING YOUR TICKET
SELECT YOUR TICKET:
VIP with Benefits Tickets
Reserve the best seating and enjoy a bevy of added perks of special gifts at your table (ie. treats, small gifts, conversation starters, a rose to give away. Whether or not you use these or not is your choice, but it certainly helps get things started!)
General Admission Tickets
A seat is guaranteed, but arrive early to get the spot you want or to get a table.
Ready to laugh and have a great night out mingling with other singles?
SPACE IS LIMITED so, don't wait!
CLICK ON THE 'SELECT A DATE' BUTTON NOW AND GET STARTED BOOKING YOUR NIGHT OUT!
We can't wait to see you there!
Got your tickets? Ok, now go Follow us on Instagram to stay up to date on news and get insider info on our artists
Check Out Our Upcoming Stellar Comedy Lineups: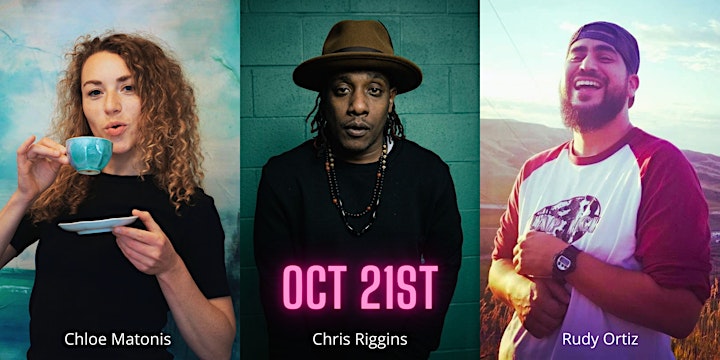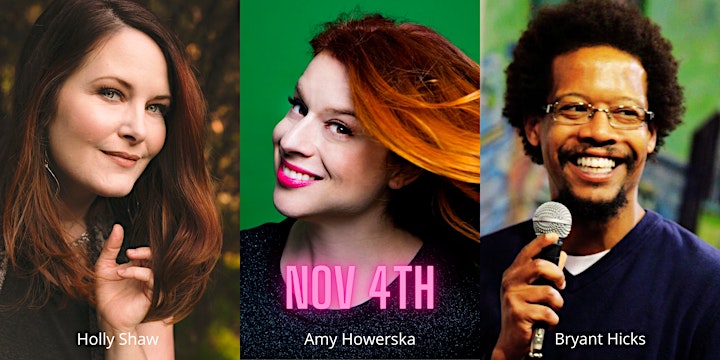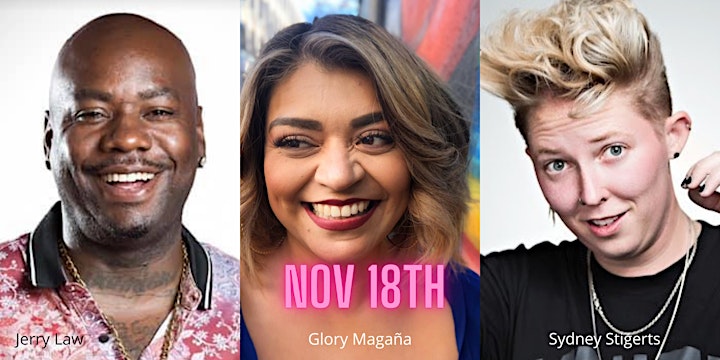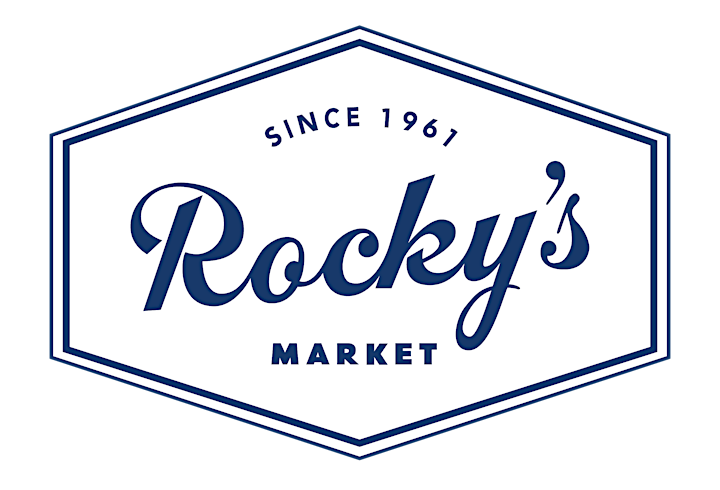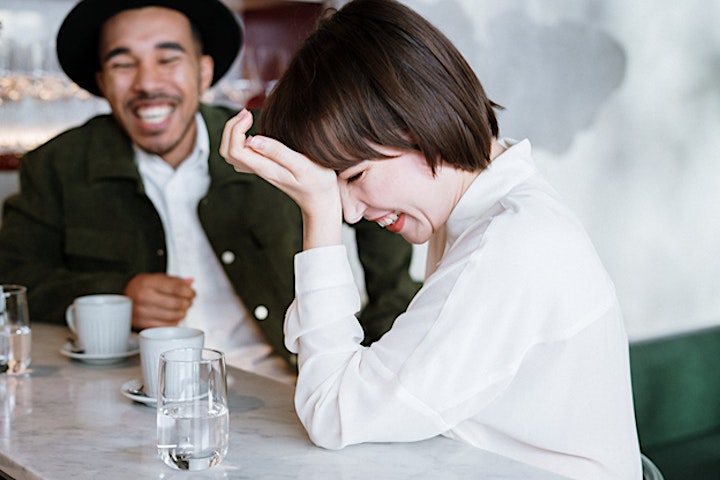 SINGLES NIGHT ETIQUETTE
We know it's a strange time to talk to strangers, so here's some recommendations of how to handle it when someone new catches your eye:
Wear your mask when talking to someone new (you can take it off at your table so everyone can still see your beautiful mug from across the room, but as a courtesy please wear it when up out of your seat . . . bonus, it's kind of mysterious and sexy if you think about)
Maintain some social distance until you know someone else's comfort level. Just checking in with something like, "is it cool if I come a little closer so I can hear you better?" is helpful. And then try not to take it personally if someone says, "no." People may be dealing with different health concerns that you don't know about and may have a different comfort level from you.
Connect on social media or exchange digits if you want to take it further thus alleviating the need for close-faced conversations until you decide if you have a true connection or not and feel comfortable seeing each other more.
Try and be sensitive to people's varying levels of comfort. That's the bottom line. Respect. Courtesy. Kindness.
When it comes to mingling and socializing push yourself out of your comfort zone and try making conversation with at least one person before leaving. You never know you might make a new friend if not a lover. Flirt a little (yeah, we know those muscles are out of practice, it's ok, we're all a little awkward) and move on if it isn't reciprocated.
Lastly, if you have cold or flu-like symptoms, or have been near someone who has tested positive for Covid, play it safe and stay home. Just let us know and we'll happily transfer your ticket so you can come another time. Refunds available up to 24 hours before the event.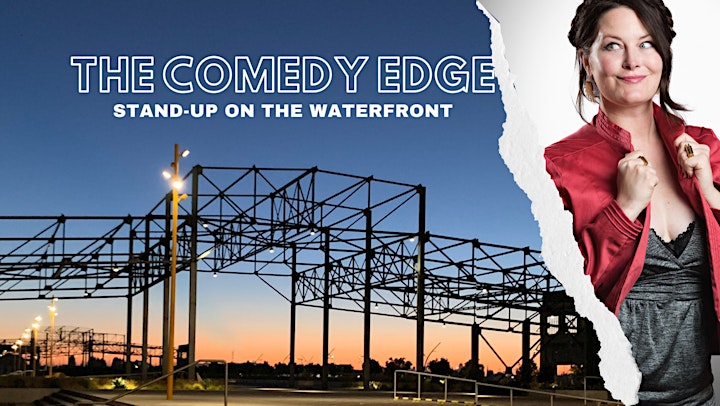 Organizer of Thirsty Thursdays Singles Night at The Comedy Edge
Before becoming a comedian, Holly Shaw spent a lifetime on stage, T.V. and film as an actor, professional dancer and later as a speaker, coach and hypnotherapist. She's authored two books: the Amazon bestseller, The Creative Formula, as well as the newly released book, Making Art In the Middle of Madness and she was a regular teacher at SAG/AFTRA's conservatories in San Francisco as well as Los Angeles. Her podcast, Performers & Creators Lab, was named One of the Most Outstanding Podcasts of 2019 by Databird Research. Through all of her offerings she has helped thousands of performing artists, some of them Emmy Award winning and Grammy nominated, overcome stage fright, impostor syndrome, and creative blocks so that they can create the work they were born to make and become undeniably magnetic performers. Currently she lives with her son in Oakland, CA where she runs and performs in the live weekly comedy showcase on the waterfront, the Comedy Edge.
To learn more, please visit www.performersandcreatorslab.com