Description
Join the Nasdaq Entrepreneurial Center
for Thirsty Thursday
The Other "F" Word
7 Ways You Can Put Failure to Work
with our own Author-In-Residence Mark Coopersmith
5pm: Drinks + Networking
6pm: Talk, Activity, Q&A
"Learn from your mistakes." We all know this is great advice, so why do so few of us do this effectively? In fact, most of us even have trouble even talking about it.
Whether you're a startup entrepreneur or an executive at a global enterprise, chances are you want to drive innovation and growth in your organization, and create a positive culture with truly engaged employees. What if you already had an underutilized strategic resource at your fingertips that could help? How can you turn failure from an unfortunate regret into a highly-productive asset?
In this provocative and interactive talk, Mark will share insights from his recent book "The Other "F" Word: How Smart Leaders, Teams and Entrepreneurs Put Failure to Work," co-written with his UC Berkeley colleague John Danner. Join us to gain crucial insights into how you can become a "failure-savvy" leader and drive positive results for your business.
P. S. See Mark's recent article on this topic in the Wall Street Journal: "How to Not Flunk At Failure"
About Our Speaker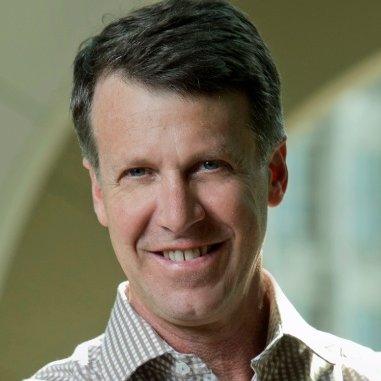 Mark Coopersmith
Seasoned Fortune 500 executive, startup entrepreneur, and C-suite advisor - advises and develops current and future leaders at UC Berkeley and around the world. He focuses on innovation, growth & execution to attain exceptional results, often accessing nontraditional resources such as leveraging failure, which is the topic of his new book "The Other "F" Word."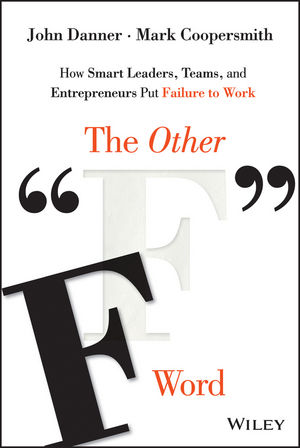 The Other "F" Word: How Smart Leaders, Teams and Entreprenuers Put Failure to Work
In this provacative and practical book, John Danner and Mark Cooper Smith share failure-savvy insights from exclusive interviews with leaders from multinationals to startups. The authors add their interdisciplinary backgrounds as executives, entrepreneurs, board members and advisoors. As professors at UC Berkeley and Princeton, they also contribute their research and classsroom experience with students and executives from around the world.

Thirsty Thursday is a monthly happy hour at the Center where our entrepreneurial community comes together to quench their thirst for knowledge - and alcohol. Meet people solving important problems, and leave with fresh ideas from accross disciplines and industries.
As part of our Author-in-Residence Program, Mark Coopersmith will host a series of events this fall at the Center. Open to entrepreneurs and the community at large, authors will share new research, debate different points of view, and ask challenging questions about entrepreneurship and the art of building something. On December 8th, Mark will be interviewing fellow author Guy Kawaski on his latest book the Art of Social Media.