About this Event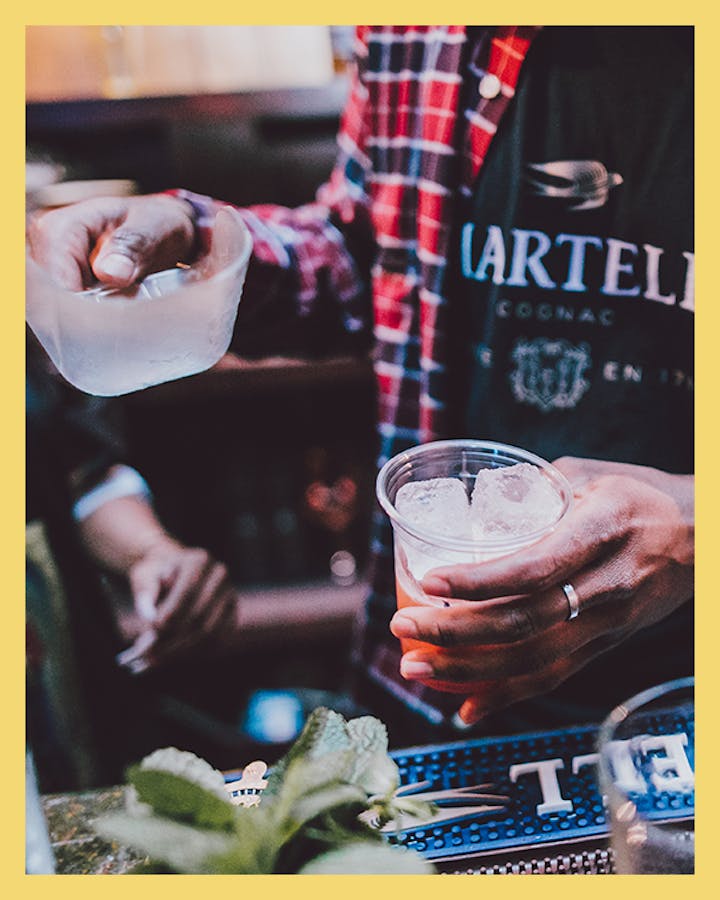 WHAT: DIY Cocktail Experience
WHO: You + Kicks 4 the City + 1925 Society Xavier Alumni + Qreux
WHERE: BoKoo (@wedobokoo)
HOW: Bring on your inner bartender - a mixologist will assist you
DRINK: Recipes + ingredients featuring Martell Cognac (@martellusa) supplied for you
MIXOLOGIST: Micah Boyd + Cocktails by POP
MUSIC: TBA
INVITE: Fly X Ambitious Colleagues Looking For A Unique Night Out!
DONATE: A portion of proceeds benefit the 8th annual and final Kicks 4 the City sneaker drive. Supporters are also welcomed to bring shoe, sock, or monetary donations to the event! **new** or **like new** shoes are strongly encouraged. If you're unable to attend this event - but want to donate - email us!
FOLLOW US: @rairelabel
QUESTIONS: info@rairelabel.com
Thank you!
Let the information below walk you through the event:
Promptly at 8P doors will open.
After you step into the space and check in, there will be a pre-made welcome cocktail for you to start with. Feel free to settle in, check out the bar area, take photos, and mingle until the DJ lowers the music and event organizers officially welcome all guests (around 8:30P).
From there, our host mixologists will do a quick demonstration for you on how to mix up your beverage. Once this presentation is completed (8:45-9P), our music cuts back on and you are encouraged to create at the bar!
For the remainder of the evening, make your own cocktails, catch up with friends, and dance when you wish. The event will conclude at 11P.
Tickets include but not limited to:
• A combination of entry, cocktails, and/or giftbags (see ticket info for exact details) - upon entry, start yourself off with the welcome cocktail. Then "create your own" - pick from unique recipes created by host mixologist and #HandleYourLiquor!
• Individual drink tickets will be available for purchase on-site. If you decide that you want purchase another cocktail - you can!