Description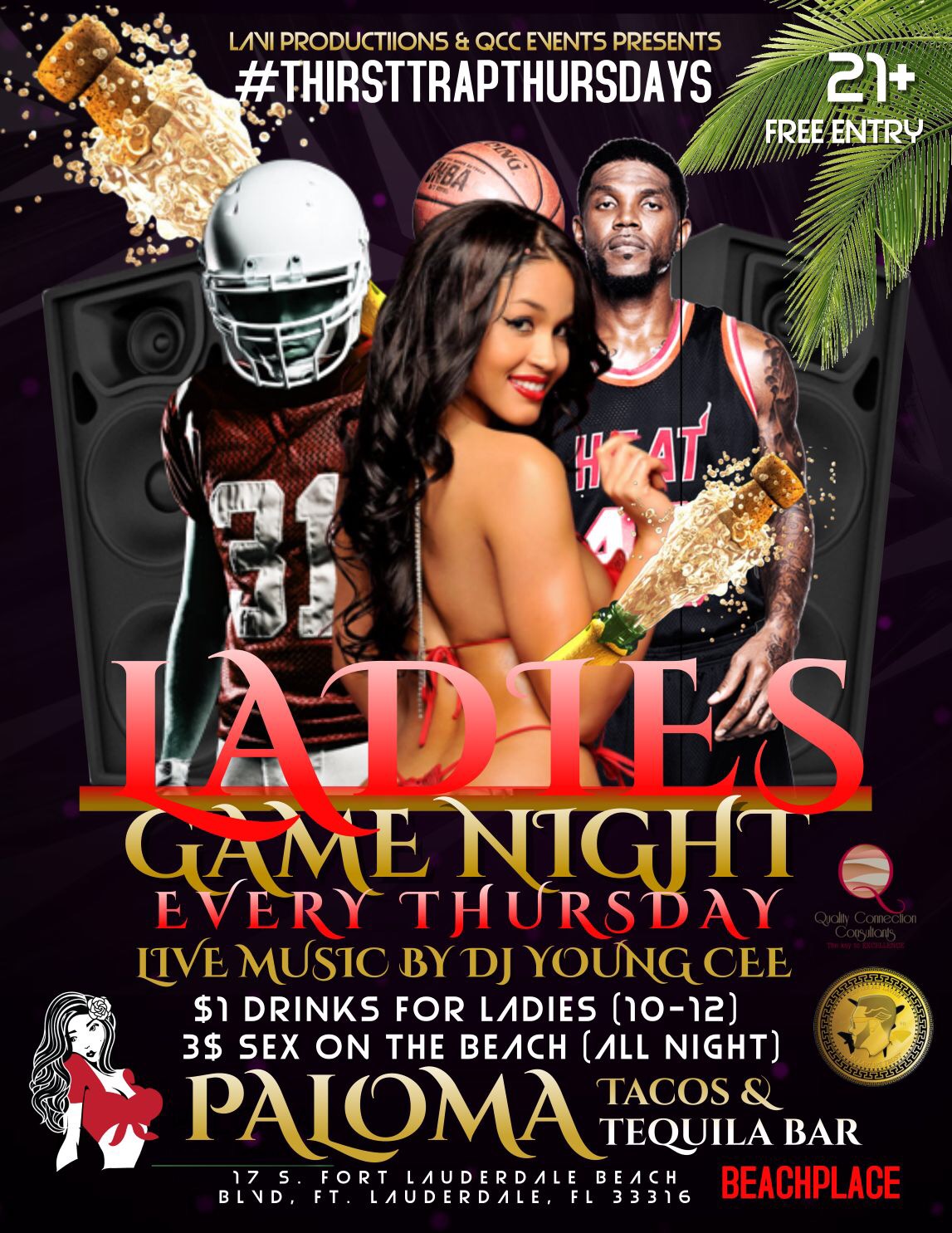 If you want to watch the GAMES, BEACH & the LADIES, you better come out to Paloma Tacos & Tequila Bar in #BeachPlace where EVERY THURSDAY it's #THIRSTTRAPTHURDAY the newest #partyspot on #FTLAUDERDALEBEACH $3 Sex on the beach $1 drinks for ladies (10-12am) #SportsTrivia Games & Prizes & GREAT FOOD at good prices AND it's FREE!!!
Another #QCCEvents event with LAVI Productions
COME OUT WITH YOUR FRIENDS & TURN UP with us EACH AND EVERY THURSDAY for NFL & NBA and SPORTS PERIOD with a lot of fun partying sports people!!
Follow @QCCEvents on INSTAGRAM for more events in the Miami & Ft. Lauderdale areas
For Parties or special VIP for events contact 305-469-8050