Description
Carrie Brown Queen of Las Vegas Entertainment Capital of The World, Presents The 3rd Year Anniversary - Golden Edition, Anti-Bullying Awards Show

Saturday - September 28th, 2019
Doors: 5pm / Showtime: 6:30pm to 8pm

Carrie Brown Queen of Las Vegas Entertainment Capital of The World, presents The 3rd Year Anniversary - Golden Edition, Anti-Bullying Awards Show, hosted by Hazel Payne Grammy Award Winner Headliner & of the legendary group Taste Of Honey, featuring Guest Star Performance by King James Brown, Celebrity Guest Star Performance by Jacnique Nina, Celebrity Guest Star Performance By William F. Jordan, with other Celebrity Guest Star Performances a Show you don't want to miss.


Tickets
$50.00
General Admission Seating
(Admits One, General Seating, Buffet Dinner)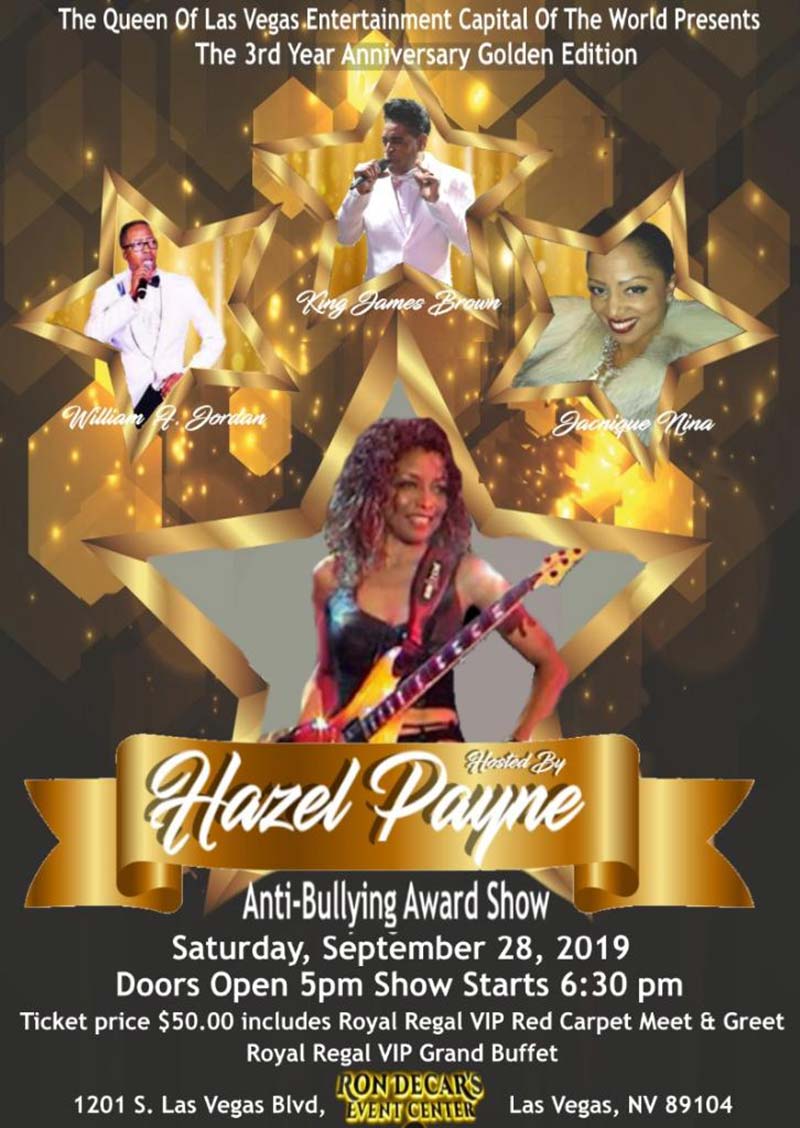 A 9% L.E.T. tax is included in the ticket price.
An 8.25% NV sales tax is included in all ticketed buffets and plated dinners.
All ticket sales are final. Sorry, no refunds.
Tickets must be purchased together in order for patrons to be seated together.
21 & Over, *Plus Youth - *Youth can attend but must be accompanied by their adult parent, and are required to order a meal.
Date and Time
Refund Policy