This monthly event at the American Jazz Museum hosts a networking event, live music, and free admission to two museums from 5 pm - 8 pm
About this event
The evening's schedule:
- 5:00 pm - 8:00 pm, both the American Jazz Museum and Negro Leagues Baseball Museum will be free and open to the public.
- 5:00 pm to 6:00 pm, networking event inside the Blue Room with opening remarks by keynote speaker Randy Dunn, Executive Director of the Missouri Democratic Party. An open microphone for young professionals will be available to introduce themselves and connect with the community.
- 7:00 pm, live music provided by Steely Dan cover band Glamour Profession with a cash bar to complement the evening underneath the Jay McShann Pavilion.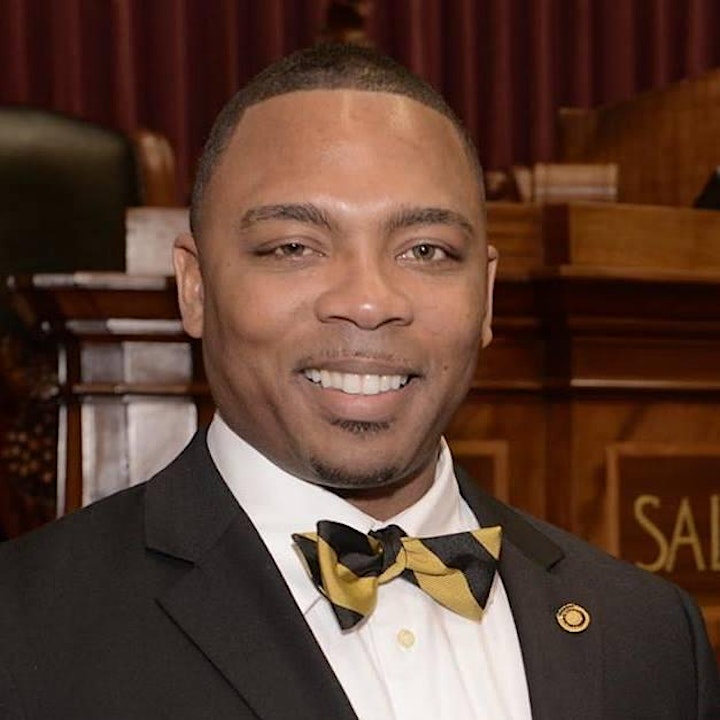 Get To Know Randy D. Dunn
Randy D. Dunn, a native of Kansas City, Missouri is executive director of the Missouri Democratic Party and former member of the Missouri House of Representatives, representing the 23rd District, first elected in 2012 at the age of 29 and reelected in 2014 and 2016 respectively. Randy has previously served as Community Affairs Liaison for U.S. Congressman Emanuel Cleaver (MO-5); and executive director of Spark CDI, a non-profit community development intermediary focused on economic development in Omaha, Nebraska and Council Bluffs, Iowa. Furthermore, Rep. Dunn served as City Planner for the City of Kansas City, Missouri.
Currently, Randy is also the owner and managing partner of Dean & Dunn, LLC, a consulting firm based in Kansas City working in economic development and community outreach and engagement. Rep. Dunn received his Bachelor of Arts in Urban Affairs and Master of Public Administration degrees both from the University of Missouri at Kansas City in 2005 and 2007 respectively where he was a HUD Fellow and attended law school, all on full academic scholarships. While at UMKC, Rep. Dunn also served as a Campus Ambassador, founding member and President of the Bloch School African American Student Association and was a Victor Wilson Scholar. Randy also received a verified certificate in Citizen Politics in America from Harvard University. During his tenure in the Missouri Legislature, Rep. Dunn was Chairman of the Urban Economic Development Committee; Vice Chair of the House Minority Caucus; House Minority Whip; and served on the important Budget Committee, overseeing the states $28 billion budget. Never one to shy away from a position of leadership Randy is the former President of the Omicron Xi Lambda Chapter of Alpha Phi Alpha Fraternity, Inc.; Board Chair of Nu-World Contemporary Danse Company; Greater Kansas City Transit Alliance Board Member; Omicron Xi Lambda Education Foundation Board Member. Randy has committed his professional and personal career to transforming communities into desirable and safe environments with access to jobs, quality education, transportation and basic services and amenities.
Randy D. Dunn is a member of St. James United Methodist Church and is an avid runner who enjoys reading, the visual and performing arts and spending time with his family especially his three nephews and one niece.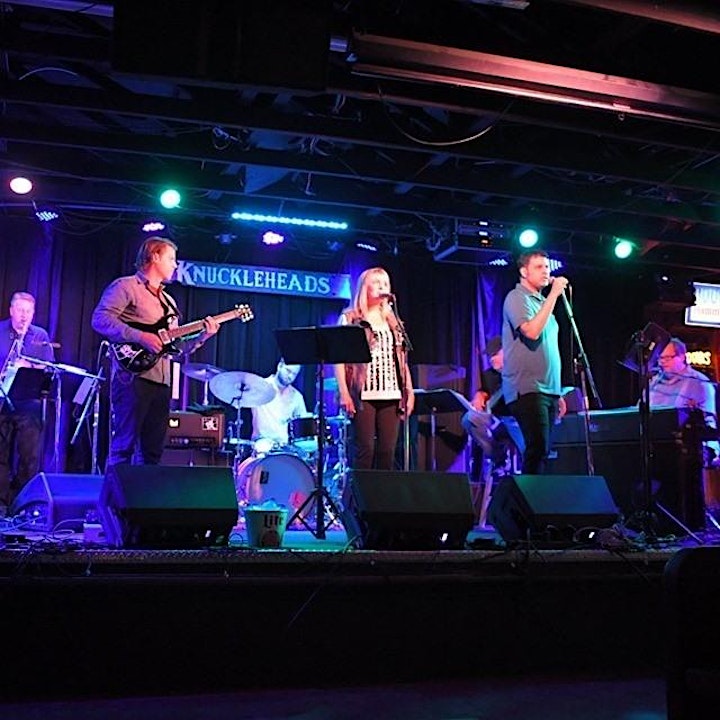 Get To Know Glamour Profession
Glamour Profession is an 11-piece band made up of KC's top studio and jazz musicians that plays the music of Steely Dan. The band plays faithful arrangements of the Dan's songbook arranged by Music Director and keyboardist, Paul Roberts. A band highlight is the performance of the entire Aja album from front to back.