Description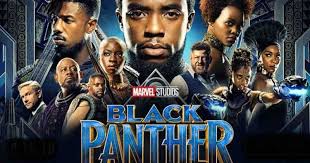 Movie: Black Panther
With a 97% on Rotten Tomatoes, this 2018 film (based on the Marvel Comics superhero of the same name), earned its hype.
SUMMARY
Centuries ago, five African tribes were at war with each other over possession of a meteorite filled with vibranium, the strongest metal in the universe. One warrior ingests a heart-shaped herb affected by the vibranium and finds that he is suddenly bestowed with super-human powers.
Hot comfort food by World Famous Hotboys: Think Louisiana style Fried Chicken Sandwiches and bonuts.. (biscuit donuts)!!
At our bar: Local beers on tap and Two-Mile wine
What: Outdoor Movie on a 21 ft. blow up screen!!
7:00pm: Doors Open. Grab a drink and some dinner, find that perfect spot.
8:00pm: Movie starts
Get here on the early side! Space will fill up quick. Make sure to dress warm and bring blankets and chairs.