Description
Looking for a night of Latin Soul? Join us at Smoking Pig BBQ, 3340 Mowry Avenue, Fremont CA 94538 on Friday October 11th from 9:00pm-11:59pm for live music from Third Sol. Don't miss this great night to be entertained by one of Fremont's very own!
~ABOUT THIRD SOL~
The home grown group, Third Sol has been around for the past 6 years entertaining crowds with their blend of Latin Soul.
The group has currently released the new Single "Nothin gonna stop us now" and continues working on a brand new CD that will feature the raw talent of Latin Soul, Funk and R&B. Third Sol features musical compositions of popular cover tunes and original arrangements that will make you move out of your seat, and dance the whole night away!
Currently in 2018 the group has been featured on KKUP Berkeley, KPFA San Francisco, and KXVS Stockton, including; being nominated for the Northern California Entertainment Award as Best Latin Soul & Best Latin Jazz group categories!
Third Sol is honored to be back in their hometown of Fremont, CA to entertain the many who follow them throughout the Eastbay!
You can find the groups music on Spotify, Pandora, iTunes, YouTube, Soundcloud, and Thirdsol.com.
Email/ info@thirdsol.com
Website/ Thirdsol.com


First come, first served!
Note: You may have to share a table with another party.
Third Sol at Smoking Pig BBQ
3340 Mowry Avenue, Fremont CA 94538
Friday October 11th, 2019
9:00pm-11:59pm
To view a list of Future Events, click here http://smokingpigbbq.net/music-special-events/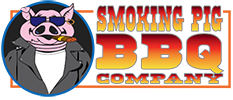 Smoking Pig BBQ Company serves the San Francisco Bay Area with BBQ and Blues. You can find Smoking Pig BBQ at two locations in San Jose, 4th Street and Avaya Stadium, and one in Fremont located at 3340 Mowry Ave. Smoking Pig BBQ Company Fremont location hosts over 600 blues shows and has live music every Friday and Staurday.
Our long smoked meats, hand-crafted sides and mixed signature cocktails, sets us apart from any other BBQ restaurants in the San Francisco Bay Area. From a backyard hobby to the three full service restaurants, Smoking Pig BBQ Company has enjoyed a fun and fabulous journey thanks to you, our customers. We also do catering to bring Smoking Pig BBQ to any of your special events.
CONTACT US
Smoking Pig BBQ Company
3340 Mowry Ave, Fremont CA 94538