The Profits of Distrust: Confidence in American institutions and the rise of bottled water
About this Event
The Third Coast Water Seminars are a monthly research series hosted by Current in partnership with Argonne National Laboratory, Northwestern University, the University of Illinois Urbana-Champaign, the University of Illinois at Chicago, and the University of Chicago. The series is intended to share the latest research in water and water-related technologies/areas of need to spur collaboration and solve pressing water challenges.
Dr. Manny Teodoro from the University of Wisconsin-Madison will deliver this seminar titled, The Profits of Distrust: Confidence in American institutions and the rise of bottled water. Tap water in the United States is widely available, inexpensive, and with few exceptions, quite safe. Yet the commercial drinking water industry in the U.S. has skyrocketed over the past 25 years. Sold in bottles or dispensed from kiosks, commercial drinking water is thousands of times more expensive than tap water, and regulated lightly or not at all. Why do people opt to drink more expensive and environmentally destructive water of dubious quality, rather than cheaper, sustainable, and more rigorously regulated tap water?
The commercial drinking water industry's astonishing growth reveals something deeper about relationships between citizens and the state. Bottled water's meteoric rise has come at a time of plummeting trust in American government. Data on commercial water sales, tap water regulation, public opinion, and civic participation reveal that drinking water choices are deeply political. Rebuilding American civic life starts with literally rebuilding confidence in the basic infrastructure that sustains life.
Agenda
3pm: Introduction and Welcome
3:05pm: Dr. Manny Teodoro, University of Wisconsin-Madison
3:45pm: Audience Q&A
3:55pm: Next Event Information & Closing Remarks
NOTE: To join the event, click the link on your confirmation email or the reminder emails you will receive couple of hours prior to the event . If you do not already have one, you will need to create an Eventbrite account (it takes less than a minute), and be sure to sign up with the email address you used to register for this event.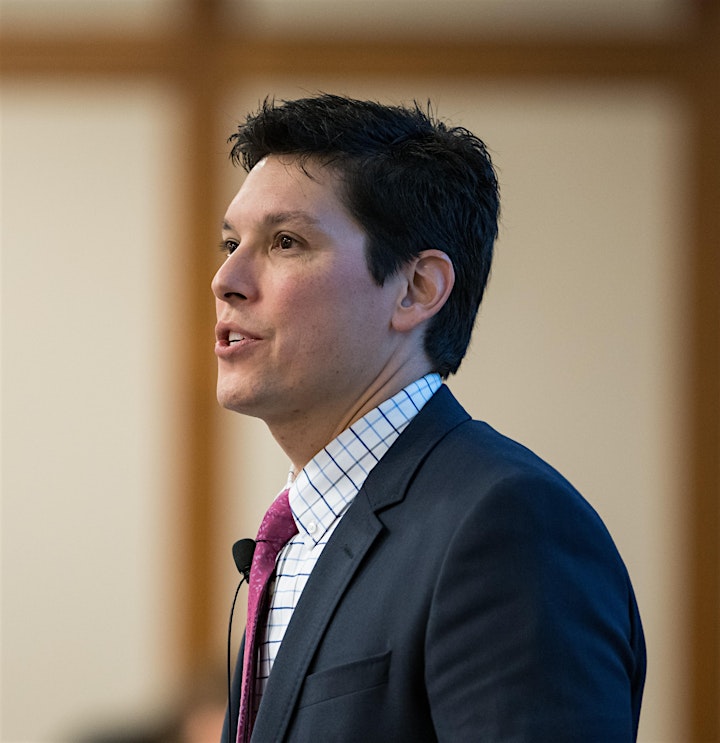 Manny Teodoro is Associate Professor of Public Affairs at the University of Wisconsin-Madison. He works at the intersection of politics, public policy, and public management. His research focuses on U.S. environmental policy and implementation, including empirical analyses of environmental justice. Dr. Teodoro also pursues a line of applied research on utility management, policy, and finance. He has developed novel methods for analyzing utility rate equity and affordability, and he works on these issues directly with governments and water sector leaders. Dr. Teodoro also studies innovation and performance in public agencies. His award-winning book, Bureaucratic Ambition (2011, Johns Hopkins), shows how career systems shape public managers' decisions, with important consequences for innovation and democratic governance.