Description
At the Epicenter's 3rd Annual Women Leading Green features leading women business owners who will share their stories and insights, and interact via Q & A with the audience at the 3rd Annual Women Leading Green, Tuesday, May 2, 2017, 5:30-8:00pm. The event, which will be filmed live, is being held at the offices of the Sterling Rice Group in Boulder, CO.

Join us and be inspired and ask questions of women who have launched businesses built upon a mission, been creative in sourcing ingredients and building successful brands that serve people, planet and profit.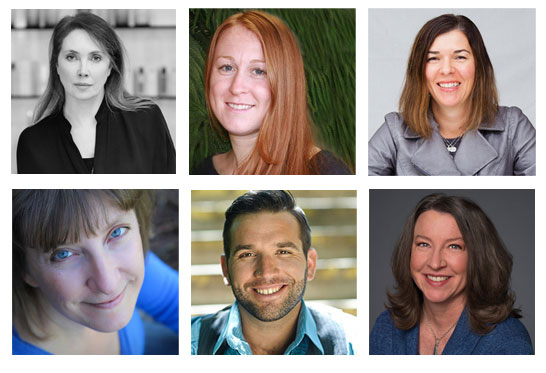 -- Nova Covington-Halter, founder and CEO of Goddess Garden, a multi-million dollar brand based in Longmont, Colorado, began her journey as a concerned mom searching for safe skin care products when her daughter had allergic reactions to traditional products. Now Goddess Garden is a Certified B Corporation operating the company by believing in the power of nature–how it can move us, inspire us, and protect us as people.
-- Kiran Stordalen, co-owner and CEO of Intelligent Nutrients, co-owner of Intelligent Nutrients, a certified organic health and wellness beauty and lifestyle company based in Minneapolis, Minnesota was part of the executive leadership team that grew Aveda into a game changing company in the beauty care industry. Now co-leading Intelligent Nutrients, Kiran's main focus is strong day-to-day management of marketing and creative development, strategic business progression in the industry and ingredient sourcing.
-- Silencia Cox, CEO, Motherlove Herbal Company, a family business that has grown into an international leading manufacturer of organic herbal products for pregnancy, birth, and breastfeeding. Motherlove was started by Silencia's mother, Kathryn Higgins, an herbalist, when she began incorporating wild plants into her daily life for food and medicine while pregnant with Silencia.
--Special Video Message from Stacy Malkan, author of the award-winning book, Not Just a Pretty Face: The Ugly Side of the Beauty Industry (New Society, 2007) and co-founder of the national Campaign for Safe Cosmetics, where she generated international press coverage about toxic chemicals in personal care products and safer alternatives. She will bring news of key victories and frontiers for continued greening of the beauty industry.
The event will be co-moderated by Joshua Onysko, founder and CEO of Pangea Organics and Seleyn DeYarus, producer and co-founder, At the Epicenter.

VIP Reception Features Food Prepared by Chef Daniel Asher
The evening will include a welcoming VIP reception beginning at 5:30 pm offering an opportunity to meet the speakers and sample products while enjoying delicious food prepared by executive chef Daniel Asher of River and Woods Restaurant with Alfalfa's Market graciously providing organic ingredients. Natural Merchants is contributing organic and biodynamic wine. The interactive program will begin at 6:30 pm, held in the downtown Boulder offices of the Sterling Rice Group, a nationally recognized branding agency.