THIRD ANNUAL SYMPOSIUM ON THE STATUS OF DOMESTIC VIOLENCE, HOMELESSNESS AND...
Description
THE COMMISSION ON THE STATUS OF WOMEN AND GIRLS PRESENTS
THE THIRD ANNUAL SYMPOSIUM ON THE STATUS OF DOMESTIC VIOLENCE,
HOMELESSNESS AND HUMAN TRAFFICKING IN SAN DIEGO
CA State Senator Toni Atkins will be the Keynote Speaker. She will address San Diego's areas of concern: Human Rights, Women's Rights, and Health and Human Services.
The San Diego County Commission on the Status of Women and Girls (CSWG) announces its Third Annual Public Symposium to be held on Saturday, April 21 from 8:30 AM to 1:00 PM. Distinguished speakers will address the status of domestic violence, homelessness and human trafficking in San Diego County.
This Third Annual Symposium presented by the Commission focuses on bringing together major organizations to discuss women's rights, social services, community concerns, and health rights. In addition, individuals are invited who are interested in supporting the continued effort to raise awareness, increase prevention and education, and to reduce the number of victims in San Diego County. This year we have the honor to welcome CA State Senator Toni Atkins as our keynote speaker. A powerful advocate for women, the LGBT community and a champion for families experiencing homelessness. Speaker Atkins recently passed legislation assisting victims of human trafficking and domestic violence, which also helps strengthen Family Justice Centers. District Attorney Summer Stephan leads the second largest DA's office in California and has served as a Deputy District Attorney for over 27 years, devoting her life to protecting children and families. Providing justice to the voiceless and most vulnerable, Summer is a national leader in the fight against sexual exploitation and human trafficking. We are honored to welcome District Attorney Summer Stephan as our Opening Speaker.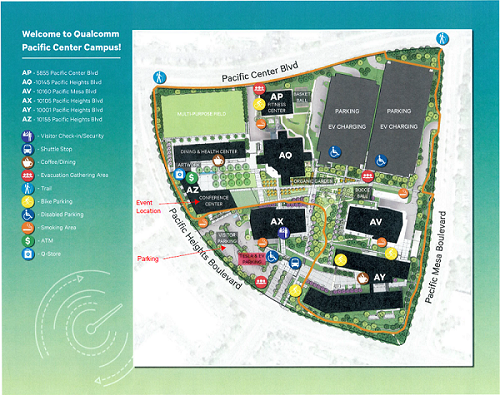 The event is free and open to the public, however, registration is highly recommended.
Saturday, April 21, from 8:30 AM to 1 PM in the A Z auditorium at Qualcomm
10155 Pacific Heights Blvd. San Diego, CA 92121.
For information on sponsorship opportunities, registration or general inquiries please contact:
Jennifer Bustamante, The B Factor, via email at bustamante@theBfactor.net
This program is sponsored by the San Diego County Board of Supervisors, Qualcomm, The Lynch Foundation and El Latino Newspaper and Celebrando Latinas Magazine.