Description
Sponsorship opportunities available! See below for details.
Our Annual Fundraising Gala is an event planned by a rapidly growing Houston-based 501(c)(3) non-profit to inform the community what our organization, The Troubled Movement, Inc. has planned for teens and young adults around the world and raise money for our programs and upcoming events.
Did you know?
1 in 4 girls are sexually abused before the age of 18 and 34% are abused by a family member.

Suicide is the third leading cause of death for teenagers age 12-18. 20% of those are depressed.

By age 23, up to 41 percent of American adolescents and young adults have been arrested at least once for something other than a minor traffic violation.
The Troubled Movement is here to help the teens and young adults suffering from the troubled stage they feel like they can't escape. As a survivor of sexual assault, depression, and a fatherless teenage life, I know firsthand how difficult it is to reach out to your family, friends, or the community. The fear of embarrassment and judgement overwhelms teenagers and causes them to suffer in silence. We are here to say, "Stop the violence. Release the silence." This year we will have a special award ceremony for the winners of our 2018 Dennis Stoot Scholarship. Dinner will be served. Silent auctions and raffles will take place. There will be a videographer and photographer for memorable moments. Most of all there will be a chance for the community of Houston and surrounding areas to come together and do something positive for our youth. Vendor opportunities also available. We want our attendees to leave this gala filled with assurance that this movement will impact teens and young adults around the world.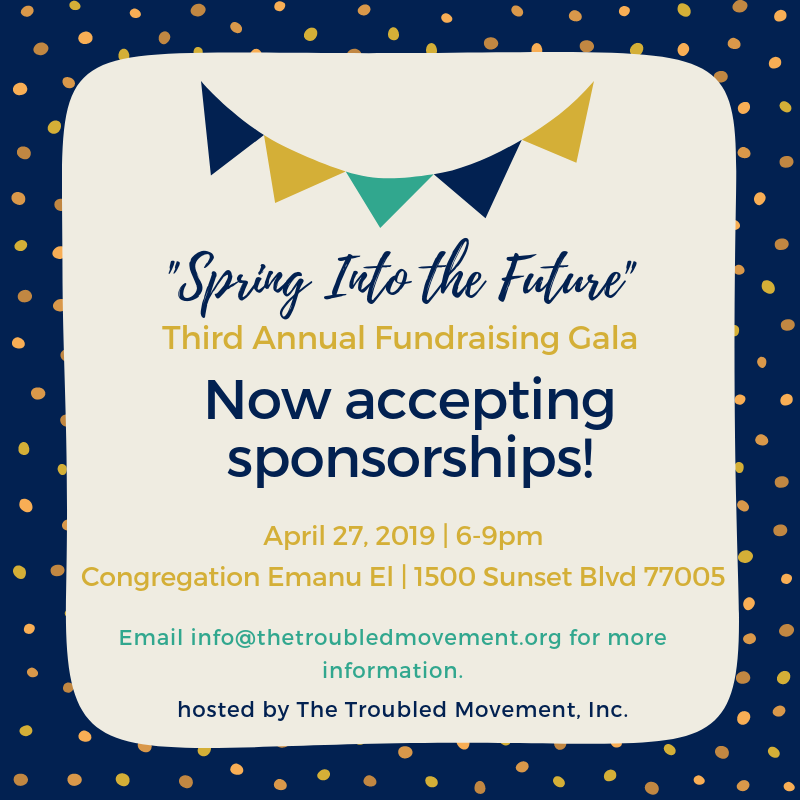 ---
Join us in celebrating the winners of our 2018 Dennis Stoot Scholarship as a part of our annual Learning Never Stops (L.E.N.S) Series. Winners will be announced at a later date.
---
Live Performances: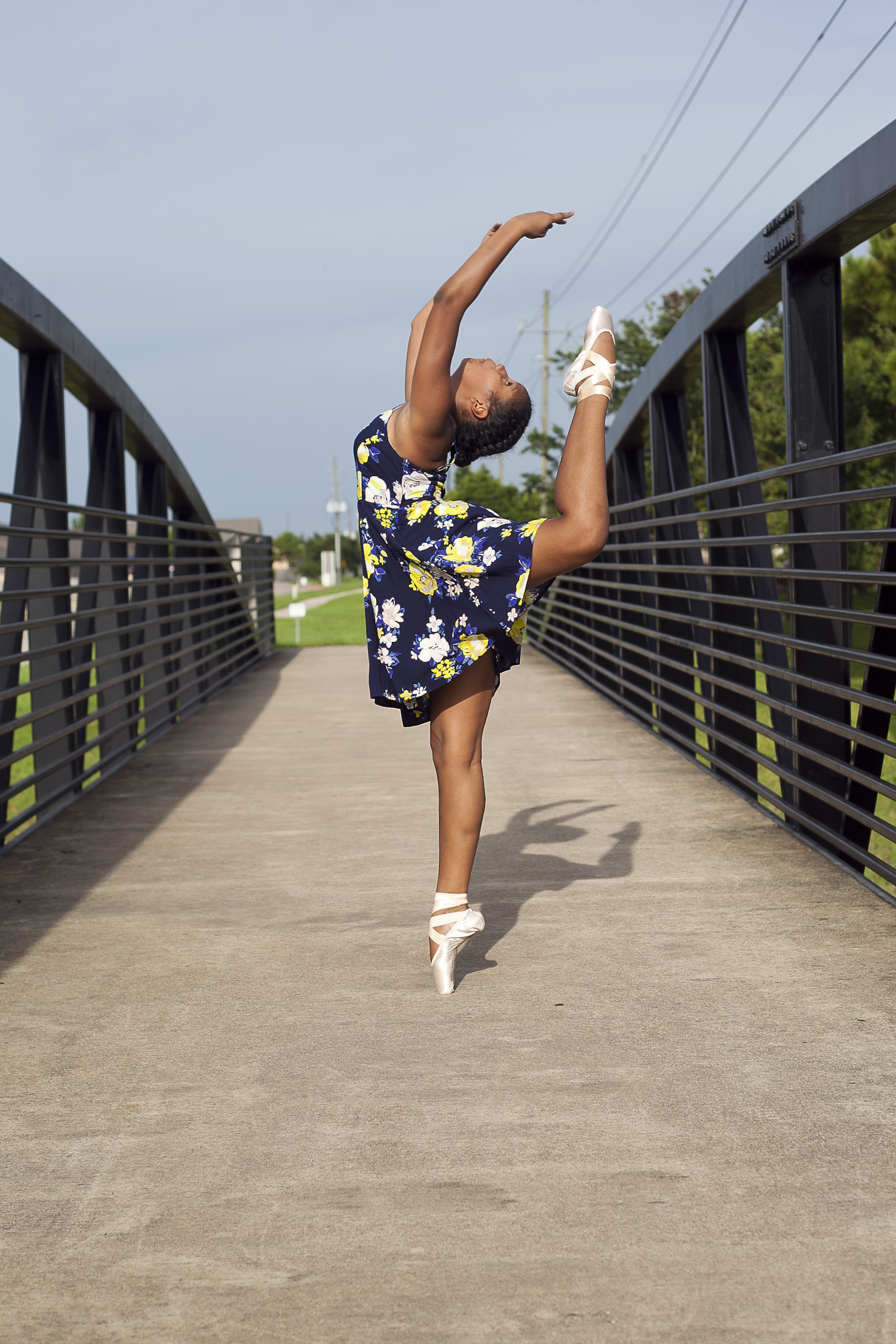 Nessaja Camille Sharber is a 14-year-old high school freshman who has studied dance at Divine Dance Academy in Pearland since 2010. She has studied many genres of dance, but her main focus is ballet and contemporary. In 2016, she was named an Ambassador for the Brown Girls Do Ballet organization, and has been working to inspire young girls and bring awareness of ballerinas of color to her community. This year Nessaja has earned the leading role in her dance studio's production of Cinderella. She has also earned a place at the American Ballet Theatre's 2018 Summer Intensive in Austin, Texas where she will train for four weeks alongside talented dancers from around the country. Nessaja aspires to become a professional ballerina and eventually train future generations of dancers to do the same.

"Hiiiiiii! I'm Kiersten! I'm 17 years old, I go to Lamar High School, I love playing piano, dancing, and singing. I'm a dancer for the Lamar Rangerettes. My bubbly and delightful spirit makes everyone smile." Kiersten Joe will be singing a solo at our 2019 gala. As leader of her church's praise team, Kiersten has the voice of an angel and we can't wait to share it with you.
---
Sponsorship Opportunities:
We are asking for any type of sponsorship or donation that is available. Most importantly tickets, gifts cards or items for our silent auction. If possible, we are also in need of samples, coupons, or promotional items for our attendee "gold bags" (approx. 200). We also hope to see you there.
Email us at info@thetroubledmovement.org for more information. Donations may also be made under "tickets".
Click here to view our sponsorship packet.
---
Youth Vendor Opportunities:

We would first like to thank you for considering being a vendor for our third annual fundraising gala. As one of Houston's well-known community nonprofit organizations, we would like to allow our guests to meet YOUTH business owners and entrepreneurs.
Please see the vendor options available under "tickets". Click here to complete our Vendor Information Form. Details will be emailed upon completion of the online form. Your vendor table must be confirmed and paid for by March 15, 2019.
---
Nominate A Survivor:
Every year we spend a portion of our gala honoring survivors. Whether you or someone you know is a survivor domestic abuse, sexual abuse, mental abuse, or tragedy. We want to recognize them/you! We want you to remind you that you are a S.U.R.V.I.V.O.R. Our Founder, Maranda Evans, wrote her second book specifically for Survivors. Renewed Strength: Steps to Becoming A S.U.R.V.I.V.O.R is the motivational manual you need to overcome. Nominations end Feburary 15, 2019.
Click here to nominate a Survivor!
FAQs
Are there ID or minimum age requirements to enter the event?
No. Children are allowed but they must remain seated and with a parent at ALL times. We are not liable for any injuries or accidents. If we serve wine, ID's will be checked upon serving.
What are my transportation/parking options for getting to and from the event?
There is a parking garage on the premises, in the back that guests may park in. We will have attendants directing traffic.
Is it ok if the name on my ticket or registration doesn't match the person who attends?
No. The name on the ticket must match the person. Tickets are non-transferable.