Third Annual Queen of the Rosary Catholic Academy Benefit Dinner
Description
Please join us for the Third Annual Queen of the Rosary Catholic Academy Benefit Dinner.
We are proud to be honoring Robert & Mary Ellen Dittus.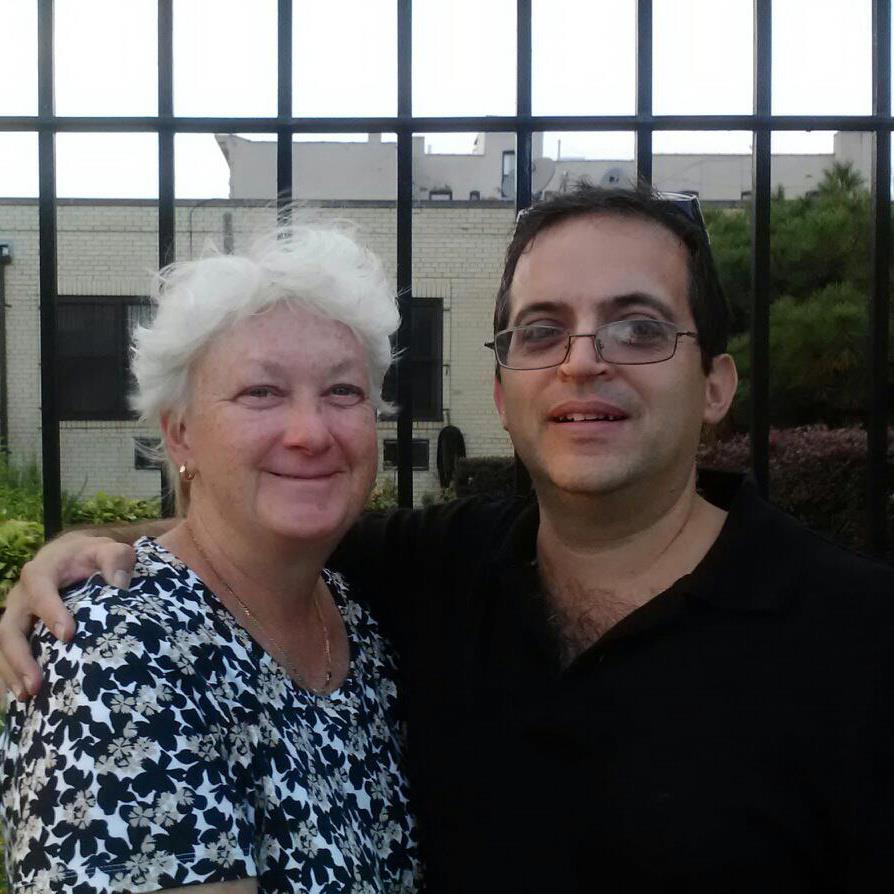 Mary Ellen Loonie attended St. Cecilia's Elementary School. She was a freshman at Bishop McDonnell High School when it closed and completed her high school education at St. Nicholas High School in the building that is now home to Queen of the Rosary Catholic Academy. After graduating from St. Joseph's College, Mary Ellen began a 10 year run as the kindergarten teacher at St. Cecilia's. She is still greeted on the streets by former students and their parents who fondly remember her as "Miss Loonie". In June of 1991, Mary Ellen married Robert Dittus. After getting through the 1991-92 school year, Mary Ellen taught the last day of class for kindergarten on a Friday in June and on the following Monday, gave birth to their daughter Sharon. It could be said that Sharon had made it through a full year of kindergarten before she was born. As a parent, Mary Ellen took a very active role in volunteering at St. Nicholas School. She enjoyed being a parent-volunteer so much that she has continued volunteering at Queen of the Rosary in the years since her children graduated. She also volunteers at PS196 in Williamsburg.
Robert Dittus sometimes refers to himself as the "man with one zip code", having lived his entire life in the now trendy 11211. He attended St. Nicholas Elementary School and then went on to Archbishop Molloy High School. After graduating from Fordham University, he went on to a career in Information Systems, spending 10 years at First Boston Corporation (now known as Credit Suisse) before going to the Depository Trust and Clearing Corp where he has spent the last 24 years and is currently a Systems Engineer. He received his MBA from Pace University. Robert enjoys bicycle riding, running, taking long walks, and spending time with his family. Robert volunteers at Divine Mercy Parish as a lector and at Queen of the Rosary as a member of the Development Committee. He also volunteers at various events for Archbishop Molloy High School.
The Dittus family's involvement in Catholic education in Williamsburg spans 3 generations. Robert's mother Jacqueline attended St. Nicholas School and graduated in 1946. As she raised a family, she was active as a parent volunteer in St. Nicholas School and St. Nicholas Parish. She then became the school librarian at St. Nicholas and later was the 5th grade teacher until a stroke left her hemiplegic in 1989. Jacqueline passed away in 2009. The Dittus family sponsors a graduation award in her memory that is awarded to students who have shown school spirit and dedication.
Robert and Mary Ellen have 2 children. Their daughter Sharon graduated from St. Nicholas Elementary, Archbishop Molloy High School, and St. Francis College. She has worked at Queen of the Rosary for 3 school years and is currently the 6th grade homeroom teacher and teaches English/Language Arts to grades 5, 6, 7, and 8. Their son Robert attended St. Nicholas School and was part of the first graduating class of Queen of the Rosary Catholic Academy in 2011. He went on to Archbishop Molloy High School and is currently in his senior year at St. Michael's College in Vermont. He is also hoping to pursue a career in education when he graduates in May 2019.
The combination of our distinguished honorees, the breathtaking views of Manhattan offered by Giando on the Water, fine food and drink, and the company of others dedicated to supporting Catholic education promises to provide a memorable evening.
Your ticket includes hors d'oveures, buffet dinner, beer, wine and soft drinks, dessert, DJ entertainment and a commemorative journal. There will also be raffles for wonderful prizes available for purchase.
All proceeds from the event will support Queen of the Rosary Catholic Academy.
Can't make it on October 24? Please consider supporting Queen of the Rosary and Catholic education in Williamsburg by making a donation here.