Third Annual Porc Out at Bourbon Steak D.C.
Description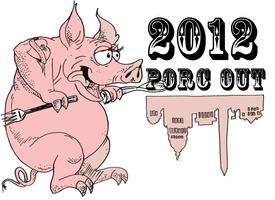 Bring your family and friends to join Bourbon Steak D.C. for great food, great company and an overall great time for our Third Annual Pig Roast celebration!
Date: Sunday, August 19th
Time: 12:00pm-3:00pm
Where: Bourbon Steak
Four Seasons Washington, D.C.
2800 Pennsylvania Avenue
Ticket Prices:
$50 for Food Only (Adults)
$60 for Food and Beverage (Adults)
$40 for Kids under age 15
Split Roasted Whole Pig * Buffet Style Dining * Oyster Bar*
Grilled Corn on the Cob *Warm Jalepeno Cheddar Corn Bread *
Taco Stand * Home Made Soft Serve Ice Cream *
Warm "Everything Cookies *
and much more!!