Description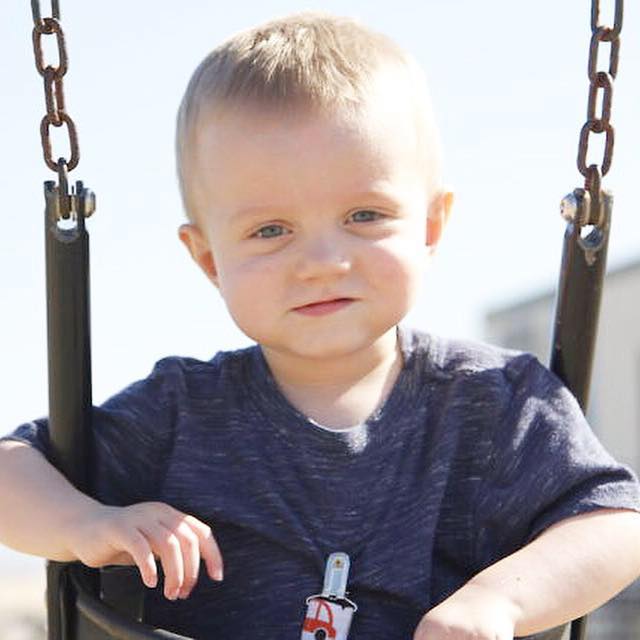 We held the inaugural HayesTough 5k on March 12, 2016 to support Hayes Tate and his battle with a rare and aggressive form of cancer, Choroid Plexus Carcinoma. Hundreds of people showed up to support the Tate family and Hayes and we were able to raise lots of money to help them battle this terrible disease. Hayes Tate is a warrior who showed us how to fight our battles with a smile on our face. Hayes fought hard receiving six rounds of aggressive chemo and a stem cell transplant. He spent a short time in remission.
In November of that year, Hayes' cancer returned more aggressively than before. On December 3, 2016, Hayes passed away peacefully surrounded by his family.
Hayes always had a smile on his face, rarely crying or complaining about the pain he was in. He couldn't speak but you could see it in his eyes, he was strong! He was full of hope and because of his incredible fighting spirit, the Tate family promised the world to never take a day for granted!
WHAT: The Third Annual HayesTough 5k can be run in-person or virtually (you choose the course but get all the perks) celebrates the Tate Triplets third birthday and also supports warriors and their families battling cancer. What better way to wish Hayes happy birthday than joining together to be #HayesTough.
This year, money raised will support two warriors who are currently battling cancer. Help us surround these two with the #HayesArmy Love!
WHEN: Saturday, March 10 - Whether you are joining us live in Utah or virtually around the world, we encourage everyone to run the 5k on this day! If you are joining us to run the race in-person, registration begins at 8:00 and the run will start at 9 am!

WHERE: Walk, run or jog a 5k (3.1 miles) with us in person or from your part of the world! We can't wait to have the entire world joining together as the #HayesArmy!
WHAT DO YOU GET FOR REGISTERING:
HayesTough 5k T-Shirt (new design each year)
Finisher Medal
Good feeling knowing all proceeds from the event going to support families impacted by cancer!
Charity donation to HayesTough Foundation (all proceeds go directly to help fund our programs)
Opportunity to be one of the first ones to receive a copy of Steve Tate's book, "The 20-Month Legend"
If you are participating virtually, your race kit will be shipped out the first week of March so that you can have it prior to March 10. If you purchase after March 4, we cannot guarantee it will arrive before race day. If you are internation, we cannot control customs, so it may take longer to get to you.
#HayesTough #HayesArmy
Organizer of Third Annual HayesTough 5k (And Virtual Run)