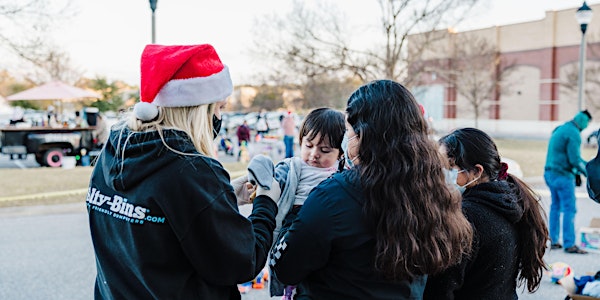 Third Annual Free Christmas Shop
Ensuring no kid in our community goes without Christmas this year and every year!
When and where
Location
1019 Meares St 1019 Meares Street Wilmington, NC 28401
About this event
This is a donation based event. Line forms at 8:30, event starts at 10:00am. We may run out and will limit items to attendees. Please register so we can try to adequately prepare for attendees day of! SUPPLIES ARE LIMITED.
In 2020, friends and community members joined together to ensure every child and family within reach had a joyful Christmas. The First Annual FREE Christmas Shop was created. The goal was to serve as many families as possible in the Cape Fear region. We were able to make sure that hundreds of families did not wake up to an empty Christmas tree on December 25th. Families were able to choose toys for their children, gently used clothes and jackets, and children were able to pick a small gift for their parents so that they too would know the joy of giving on Christmas Day - all at no cost to the families themselves.
This year, the Third Annual FREE Christmas Shop elves have banded together with local nonprofit, A.C.T.S. Movement, Inc. 501(c)(3). Combining our mission with theirs, we intend to be able to serve a larger demographic. If for any reason the FREE Christmas Shop has leftover resources, they will be donated to A.C.T.S. Movement, Inc. their Ministry and Food Pantry www.theactsmovement.org/
We have set the date and time of our Third Annual FREE Christmas Shop:
Date: December 17th, 2022
Time: 10:00am - 1:00pm (or until supplies last)
Location: 1019 Meares Street, Wilmington, NC 28401
Want to get involved? Email us at freechristmashopilm@gmail.com
https://www.wect.com/2020/12/17/community-bands-together-host-free-christmas-shop-mayfaire/?fbclid=IwAR02Td0AxEwWBa1GFNm13WH2Ljma00uSukHyGGIjOJTrxu9_7qxlrAzCFv8