Event Information
Location
Great Hall at Kensington Conference Centre
Kensington Town Hall
Horton Street
London England, w8 7nx
Description

Join the Creative Pro User Group Network (CPUG Network), including CPUG and digital video user groups around the Globe in London for the largest gathering of creative and collaborative editors, Adobe, Avid, Final Cut Pro, DaVinci Resolve and Lightworks gurus, Visual Storytellers and collaborative Digital Filmmakers in London in 2013! Mingle & enjoy a few Cocktails, Party and Celebrate.
Where? - THE GREAT HALL, KENSINGTON CONFERENCE & EVENT CENTRE
Kensington Town Hall,
Hornton Street,
London, W8 7NX
Click HERE to download map.
When? - Friday, 28 June, 2013 Doors open 16:30 for SuperMeet Digital Showcase featuring 16 vendors and PLENTY OF NETWORKING - SuperMeet stage presentations begin at 19:00 - 23:00

How Much? - £10.00 per person plus ticket fee.
£8.00 for Students and Teachers with valid ID plus ticket fee.
£15.00 per person at the door
Ticket will include 2 raffle tickets.
Any raffle prizes? Of course. £2.00 per raffle ticket or 3 for £5.00

Who should attend? - Everyone who wants to learn more about NLEs , and digital filmmaking and meet others who may know more than you do.

Food and Drink? - Food (free) and Cash Bars will be available. Mingle & enjoy a few cocktails!
---
Agenda (Not in order and subject to change)
A Conversation With Tom Rolf - Tom Rolf A.C.E.
Oscar winning film editor Tom Rolf will play some of his favorite scenes, (and not so favorites) and take questions from you, the audience.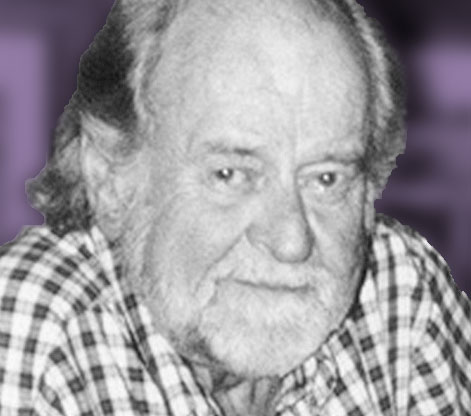 About Tom Rolf A.C.E.
Jernst (Tom) Rolf, A.C.E. was born in Stockholm, Sweden on a New Year's Eve, as he says, "long, long ago." Both his parents were established entertainers (mother an actress, father an actor, singer, producer), so when Tom immigrated to America, it was probably predestined that he would end up in the entertainment field. After stints working as a ski patrolman, a seaman for the Norwegian Merchant Marine, and a three-year hitch in the U.S. Marines, he asked his stepfather, then a successful director at M-G-M, how he could get started on a similar career. The advice was to get into the cutting room: "You will learn everything about directing by being a film editor first."
Rolf became a member of the Editor's Guild in the mid-fifties and spent the then-required eight years working as an apprentice and assistant editor, both in Europe and America before getting a chance to co-edit his first film, THE GLORY GUYS, for United Artists.
These beginnings lead to better assignments like UNDERGROUND, THE McKENZIE BREAK and THE HUNTING PARTY. Rolf was also involved in television at this time and was responsible for editing numerous segments of "Burke's Law" and "The Big Valley," plus a TV pilot entitled "The Savages". While associated with "The Big Valley," Mr. Rolf served three years as Editorial Coordinator.
The turning point in Rolf's career was Martin Scorsese's TAXI DRIVER (for which he received a British Film Academy nomination) and John Frankenheimer's FRENCH CONNECTION II back-to-back – an experience that he attributes to "very good luck." While he considers his work on Philip Kaufman's THE RIGHT STUFF the most important (the film was awarded the Best Film Editing Oscar), his favorite editing assignment was JACOB'S LADDER, directed by Adrian Lyne. In addition to ACE Eddie nominations for THE HORSE WHISPERER and THE RIGHT STUFF, Rolf also received the ACE Eddie Award in 1984 for his work on WARGAMES and a Career Achievement Award from ACE.
Rolf's other feature film credits include, among others, BLACK SUNDAY, BLUE COLLAR, 9 1/2 WEEKS, STAKEOUT, BLACK RAIN, SNEAKERS, THE PELICAN BRIEF, DANGEROUS MINDS, HEAT, THE DEVIL'S OWN and EXORCIST: THE BEGINNING for director Paul Schrader.
He is a past, two term, President of American Cinema Editors (ACE), and was a member of the Board of Governors of the Academy of Motion Picture Arts and Sciences for 15 years (5 terms).
Blackmagic Design DaVinci Resolve 10 - James Tonkin
James Tonkin will show a preview of the forthcoming DaVinci Resolve 10, providing a closer look at the new version's overall functionality, and showing off new features not seen at the recent Las Vegas Supermeet at 2013 NABShow.
DaVinci Resolve 10 is a major upgrade that includes new features for integrating the workflows of multiple different software products used in the film and television industry. DaVinci Resolve 10 has upgraded on set tools, upgradedediting features, support for OpenFX plug ins as well as new tools for delivering final project masters to cinemas.
DaVinci Resolve 10 has been developed to simplify the integration of different software tools used in the film and television industry, allowing timelines to be moved into and out of DaVinci Resolve and other edit software such as Avid, Premiere Pro and Final Cut Pro.
About James Tonkin
James Tonkin is a Filmmaker and Director of Hangman Studios, a London-based creative studio. James originally started out in music production graduating with a degree in music technology, but +he soon found himself drawn into editing and directing and in 2001, backed by music management company IE Music, he setup Hangman Studios.
Since Hangman opening it's doors, James has created documentaries, commercials and DVDs for a number of artists from Björk and Craig Armstrong, to companies such as Jaeger and Coco De Mer. Through out this time James has also directed music videos, commercials and documentaries for Robbie Williamswhilst continuing to work with artists and brands including Coldplay, Duran Duran, Archive, Placebo, T-Mobile, Sony, Apple and more.
In 2012, James & Brett Turnbull DPed the Coldplay LIVE 2012 Concert Film,Coldplay's first concert film / live album for nine years. The film documents their acclaimed Mylo Xyloto World Tour, which has been seen by more than three million people since it began in June 2011. The film was directed by Paul Dugdale, previously responsible for Adele's 'Live at the Royal Albert Hall' and The Prodigy's 'Worlds On Fire' concert films. It was produced by Jim Parsons and edited by Simon Bryant, Tim Thompsett & Tom Watson. Mixed by Rik Simpson.
Adobe Creative Cloud Video Tools - Niels Stevens
With Creative Cloud, Adobe has brought powerful new features to their industry-leading video and audio tools.
Professional video editing in Premiere Pro CC is faster and more efficient than ever thanks to dozens of brand-new features, including a redesigned timeline, improved media management, and streamlined colour grading with the Lumetri™ Deep Colour Engine.
A new Live 3D Pipeline in After Effects CC brings CINEMA 4D scenes in as layers — without intermediate rendering. Separate complicated elements from backgrounds using the Refine Edge tool. Stabilize specific objects within a scene with Warp Stabilizer VFX.
With a variety of UI improvements to suit the everyday user, SpeedGrade CC delivers balanced colour and distinctive, vibrant looks. Shot Matcher lets you work faster by automatically correcting for differences in footage to achieve a consistent feel between clips, within scenes, and across your entire project.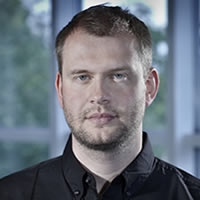 About Niels Stevens
Niels has 15 years consultancy experience in the Post Production industry. He spent almost 10 years in the content creation reseller business, specialising in sales and training for Audio post production systems. He moved to Avid as Senior Pre-Sales Consultant in 2006. Here he looked after most of the major Broadcast Accounts in EMEA, specialising in storage networks, media asset management, and editing / finishing / dubbing workflows. He joined Adobe in 2010 as the Business Development Manager for the Creative Suite Video products. He came on board at an exciting time, as the profile of Adobe's Video applications became a renewed priority and is rising steadily in professional markets.
- Student Academy Award Winning Film "Miss Todd" - Kristina Yee.
Miss Todd, a student film from the UK's National Film and Television School, won gold in the foreign category at the recent Student Academy Awards in Los Angeles– the first time an animated film has won the prize since the launch of the awards in 1972.
Directed by Kristina Yee, co-written by Frances Polettiand produced by Suzanne Mayger, the stop-frame animated musical uses paper puppets in a story about a pioneering American female pilot.
Past Student Academy Award winners have gone on to receive 46 Oscar nominations and have won or shared eight awards. The roster includes such filmmakers as John Lasseter, Pete Docter, Robert Zemeckis, Trey Parker and Spike Lee.
Kristina will appear along with members of the "Team Todd" and screen Miss Todd in its entirety.
About Kristina Yee
Kristina Yee is a director, animator, and illustrator based in Northern California. She attended Harvard University where she studied Folklore and Mythology, was an avid member of the Radcliffe Choral Society, and drew cartoons for the notoriously offensive Harvard Lampoon. She attended the National Film and Television School in Beaconsfield, England. Her first year work, "Witch," got her a First Light Award, and her graduation film, "Miss Todd" has won a Student Academy Award.
Red Giant BulletProof - It's the other half of your camera! - Simon Walker and Team Red Giant
You've got a great camera, you've got a great editor — how do you manage everything between them? Join the Red Giant Team and Guru Simon Walker as he demonstrates BulletProof, a complete media prep and delivery solution that simplifies how you handle footage every day.

Offload, backup, organize, review, color, deliver. Whether you shoot with DSLR or a GoPro, BulletProof lets you focus on your story and get to the edit fast. Simon will give London filmmakers, videographers and data wranglers a first look at how quickly and easily they can now transform their capture into edit-ready footage.

The FREE BulletProof Beta is available - Get it Now at www.RedGiant.com/BulletProof
About Simon Walker
Simon Walker is an Adobe Certified Master Trainer, an Apple Certified Master Trainer, and an Instructor for the International Colorist Academy. He regularly demonstrates software techniques and workflows to video professionals across the globe, and guarantees that any jokes he might tell during his presentation will be new ones*. You can find out more about him at: www.SimonWalkerFreelance.com or on Twitter @SimonWalker
---
- Other event you need to go to -
Date and Time
Location
Great Hall at Kensington Conference Centre
Kensington Town Hall
Horton Street
London England, w8 7nx