Description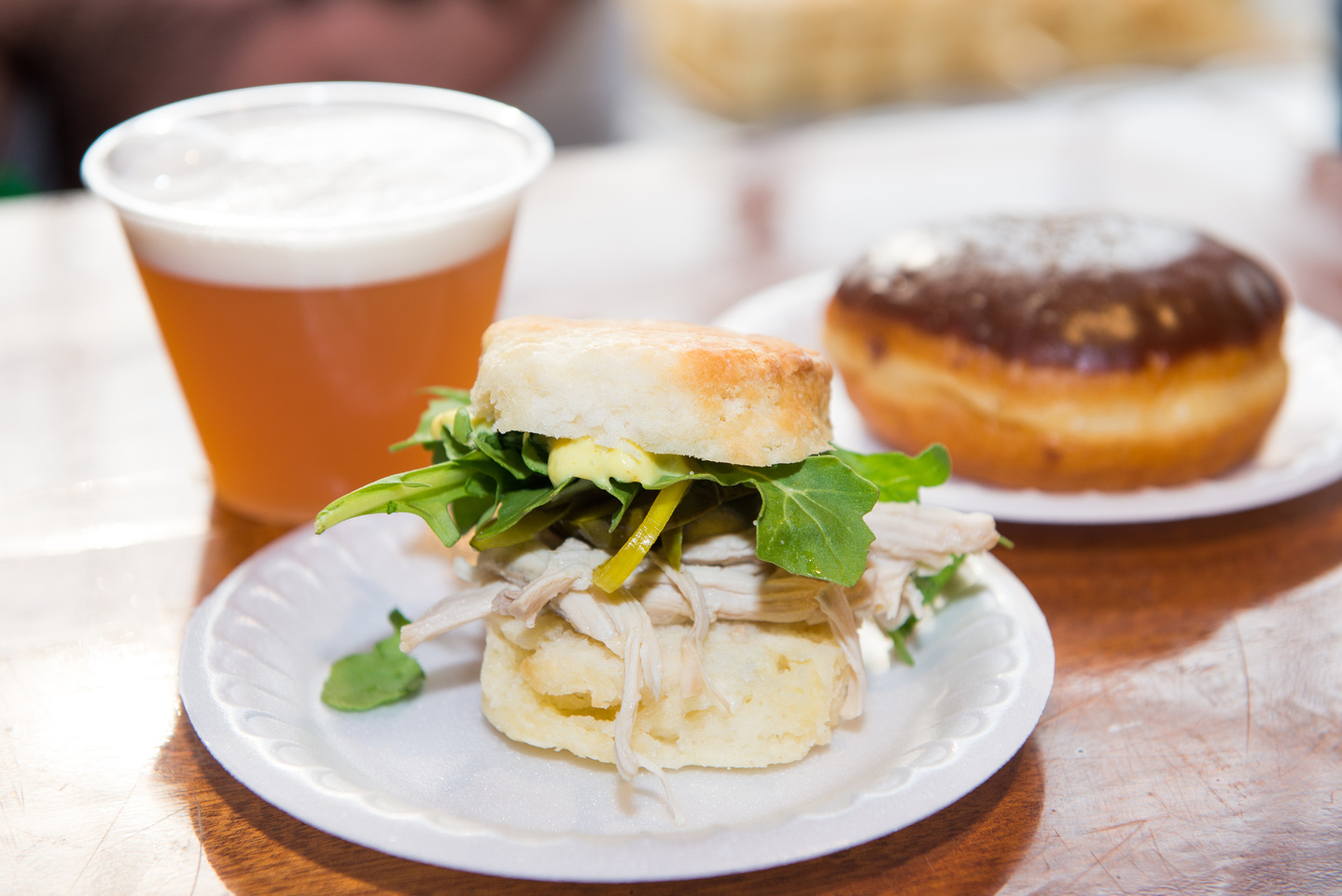 Join us for the Third Annual Big Biscuit Showdown on Thursday, April 26 from 6-9pm at The Rickhouse in Downtown Durham. This unique food competition features teams of Rise Biscuits Donuts chefs and a local brewery or beverage company. Each Rise chef will prepare a special biscuit and donut with inventive toppings and fillings to be paired with a local craft-made beverage.
We'll even have a few guest celebrity judges to select winners in each category. Even better? YOU also get to judge and taste the best biscuits, donuts and beverages to see who will take home the coveted Big Biscuit Showdown belt.
All proceeds from the Big Biscuit Showdown will be donated to Meals on Wheels, an organization that works to enhance the quality of life for seniors, people with disabilities and other eligible citizens in our community who are unable to provide proper nutrition for themselves. For more information, visit www.mowdurham.org.

**Tickets will be available at the door (cash only).**
Still not sure? Well, maybe we can tempt you with preview of this year's menu!
Rise Durham Southpoint & Bean Traders Coffee
Biscuit: Beef Tenderloin with Horseradish Aioli, Pickled Red Onions and Arugula
Donut: Strawberry Rhubarb
Beverage: The Dirty Basil (Cold Brew Coffee and Black Tea with Fresh Basil Simple Syrup and Organic Condensed Milk)

Rise Cameron Village & Trophy Brewing Co.
Biscuit: Andouille Sausage with Crawfish Étouffée
Donut: Mexican Chocolate with Dulce de Leche icing
Beverage: Mexican Hot Chocolate Stout

Rise Morrisville & Wicked Weed Brewing
Biscuit: Pork Belly Bahn Mi with Slaw and Sriracha Mayo
Donut: Ube Cake with Toasted Coconut
Beverage: Incandescent American Sour Ale

Rise Holly Springs & Carolina Brewing Company
Biscuit: Korean Roasted Pork with Ginger Scallion Slaw, Ssäm Sauce and Gochujang Aioli
Donut: Dragon Fruit with Mango Filing
Beverage: Showdown IPA

Rise Downtown Durham & Bull City Cider Works
Biscuit: Roasted Turkey Club with Parsnip Bacon Jam and Avocado Aioli
Donut: Raspberry Mousse Filled with White Chocolate Icing and Dark Chocolate Shavings
Beverage: Cardinal Cin Cinnamon Cider

Rise Carrboro & Steel String Brewery
Biscuit: Lamb Meatball
Donut: Pineapple-Coconut Bullseye
Beverage: Oak Aged Saison

Rise Wilmington/Corporate & Coca-Cola
Biscuit: Smoked Chicken á la King
Donut: Chocolate Cake Donut Pop with Fennel Cream Cheese Icing
Beverage: Hubert's Strawberry Lemonade and Jack Daniels & Mexican Coke

Rise Brier Creek & Gizmo Brew Works
Biscuit: Smoked Pork Shoulder with Slaw and Homemade BBQ Sauce
Donut: Piña Colada
Beverage: Strawberry Gose and Fake News

Rise Short Pump & Jason Smith from 18 Seaboard with Third Street Brewing
Biscuit: Lamb Ragout with Fried Onions
Donut: Bullseye with Blackberry Jam and Brown Sugar Ginger Icing
Beverage: Bobtail Double IPA and Honey Clementine Farm House Ale