Description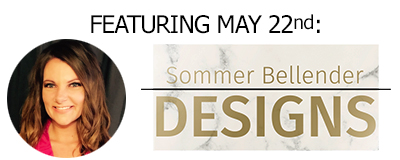 This month we're featuring Sommer Bellender, Interior Designer who loves helping people! It brings her great joy to see her client's faces light up when they reveal their new haven. Your space and your client's space matters; you both deserve a place of tranquility to retreat that's personal and unique to who you are. Join us as she shares her insight on design!
CRG (Collaborative Realty Group) present "ThinkUP!" This is an event created specifically for Phoenix Real Estate Agents who want to be the BEST AGENT POSSIBLE! If you're a Real Estate Agent / REALTOR in the Phoenix area who whats to learn & collaborate with others in the industry, then this a must-attend event for you. No matter what brokerage you are with, you are invited! This is an opportunity to rub elbows with other agents & industry experts to cross-pollinate valuable information about our ever-changing real estate market.
New Topics & Speakers Every Month!
You will network with like-minded Real Estate Professionals and industry leaders to discuss popular related topics, learn best practices to grow your business, receive industry advice from presenting lenders and escrow officers as well as information service providers that will share valuable information that will allow you to be a better agent and best serve your clientele. Knowledge is power and this is your opportunity to take control of your outcomes!
You will Learn:
Marketing Strategies

Increase Referrals

Best Practice

Finance & Lending

Ins & Outs of Escrow

The State of the Phoenix Real Estate Market

Tracking & Accountability

AND MORE!

The Real Estate and Realtor ThinkUP! events are dedicated to maximizing the use of your time (and resources) to get preferred business referrals, grow long-lasting, high-quality relationships and learn how to become even more successful than you already are!
Enjoy a fun & productive afternoon which includes complimentary lunch & refreshments, giveaways and receive free business tools! It's a WIN-WIN event that you won't want to miss! Bring another Real Estate pal as your guest!