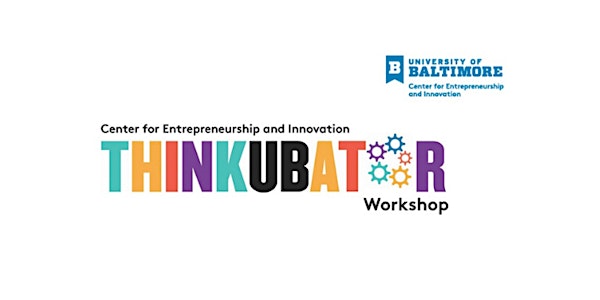 Thinkubator with guest speaker Frank van Vliet
Join The University of Baltimore's Center for Entrepreneurship and Innovation for a ThinkUBator Workshop lead by Frank van Vliet
When and where
Location
Merrick School of Business room BC-321 11 West Mount Royal Avenue Baltimore, MD 21201
About this event
Hybrid Workshop🏢💻
Event Description
Leveraging the Fear of Failure and Scaling Your BusinessFear of failing can cripple an entrepreneur, yet failure can be a powerful tool for helping businesses scale and achieve growth and prosperity.
In this presentation we will explore five ways in which an entrepreneur can harness fear and use it to his or her advantage, which in turn removes the constraints to scale the business. Ten tips for maximizing entrepreneurial success are also explored.
About the Presenter
A dynamic and top-performing SALES AND MARKETING EXECUTIVE with a comprehensive background in marketing, strategic planning, business development, and talent management.
Possesses and outstanding track record in dynamic leadership, innovation, and generating profitable outcomes. A driven entrepreneur, exhibits unmatched proficiencies teaching and mentoring teams to support an organization's growth initiatives.
The Center for Entrepreneurship and Innovation
About the Workshops
The CEI sponsors programming throughout the year focused on entrepreneurial learning and growth. Our weekly thinkUBator Workshop series has one goal: to provide CEI member companies with the knowledge and resources they need — access to seed capital, finding potential partners, hiring employees, marketing do's and don'ts, etc. — to transform their big ideas into a big deal, as quickly as possible.
About the Center
The University of Baltimore Center for Entrepreneurship & Innovation directs support and assistance to UB students and alumni interested in building or growing an enterprise. We do this through support, culture, events, education and research, and connecting with the business community. Meet with one of our counselors to discuss launching or growing your business. Visit us at www.ubalt.edu/cei for more information.
Zoom Link
https://ubalt.zoom.us/j/94077210553
Meeting ID: 940 7721 0553
Passcode: 785731
In-person Option
Merrick School of Business room BC 321