Think:Kids Tier 1 Training - January 17-19, 2018

Wednesday, January 17, 2018 at 8:00 AM

-

Friday, January 19, 2018 at 1:00 PM (EST)
Event Details

Tier 1 Collaborative Problem Solving™ Training with

Think: Kids Founder & Director,
Dr. Stuart Ablon

January 17 - January 19, 2018
We invite you to a special opportunity to learn more about the Collaborative Problem Solving approach directly from Think:Kids Founder and Director, Dr. Stuart Ablon.
Think:Kids and the Department of Psychiatry at Massachusetts General Hospital (MGH) are pleased to offer our Tier 1 Training as a 2 ½ day symposium focused on the assessment, planning and intervention components of the Collaborative Problem Solving model.
Think:Kids teaches trainers around the world about our revolutionary approach to helping children struggling with social, emotional and behavioral challenges.This intensive training is intended for parents and professionals interested in becoming more proficient in this innovative and evidence-based approach to understanding and helping children, adolescents, and adults with behavioral challenges, called Collaborative Problem Solving (CPS).
Participants with some prior CPS exposure will learn to advance their skills in applying the approach through a combination of didatic lectures, role playing, videotape examples, case presentations, and breakout groups.
Come learn the latest advancements in the CPS approach directly from Dr. Ablon - the expert source during this Winter Tier 1 Training.
Conference Content:
Identify the specific cognitive skill deficits contributing to challenging behavior.

Practice prioritizing, planning and achieving a consensus using the three Plans.

Learn how to solve problems and train skills using the Collaborative Problem Solving process.

Receive an in-depth exposure to the assessment, planning and intervention components of the CPS model.

Practice drilling down to identify specific triggers / unmet expectations.

Distinguishing between relational and didactic skills training.
Additional Topics Include:
Strategies for when a child refuses or has difficulty expressing his/ her concern

Dealing with common resistances to the approach.

What neuroscience tells us about the advantages of relational, experiential skills training.

Understanding how CPS operationalizes trauma-informed care.

Troubleshooting barriers to implementation such as integrating with other school disciplinary or clinical models.

The process and challenges of implementation in entire systems.

Opportunities for continued learning and networking.
Prerequisite: A one-day Think:Kids Introductory Training - or - the online Think:Kids Introductory Training: www.mghcme.org/thinkkids. 

About Your Tier 1 Trainer: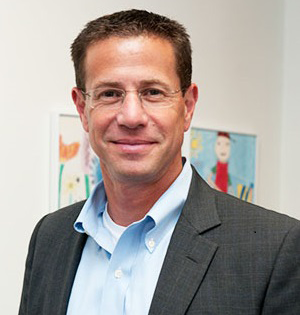 J. Stuart Ablon, Phd, Director of Think:Kids

Dr. Ablon is an expert in helping children and adolescents with challenging behaviors learn the skills they need to regulate their responses and manage their own behavior.  He is an engaging and widely sought-after speaker who trains parents, educators, clinicians and first responders in the Collaborative Problem Solving (CPS) approach.  Through his leadership, Think:Kids has developed communities of care across North America, most notably with the state of Oregon, the City of Ottawa, Canada, and Youth Villages, a U.S.-based non-profit that provides residential and in-home services to children and families in crisis.
In addition to his role as Director of Think:Kids in the Department of Psychiatry at Massachusetts General Hospital (MGH), Dr. Ablon is the Director of the MGH Psychotherapy Research Program and Associate Clinical Professor of Psychology at Harvard Medical School. He also co-founded and served as co-director of the Center for Collaborative Problem Solving.
Dr. Ablon is the author of the books Changeable: The Surprising Science Behind Helping Anyone Change, Treating Explosive Kids: The Collaborative Problem Solving Approach, and The School Discipline Fix. He is also the author of numerous articles and research papers on the process and outcome of psychosocial interventions. He earned a doctorate in clinical psychology from the University of California at Berkeley and completed pre- and post-doctoral training at Massachusetts General Hospital and Harvard Medical School.
Additional Details
Schedule:
January 17: 8:30am registration and breakfast, 9:00am-5:00pm training
January 18: 9:00am-5:00pm
January 19: 9:00am-1:00pm
Breaks & Lunch: There will be two fifteen minute breaks on Day 1 and Day 2 in addition to a one hour lunch from 12:30pm-1:30pm on both days (lunch will be on your own). On Day 3 there will be a fifteen minute break from 10:30am-10:45am. Breakfast will be served all three days.
CEUs Accreditations:

Educators: We are approved by the Massachusetts Department of Elementary and Secondary Education for 16 PDPs.
Psychologists: An application for psychologist continuing education credits has been submitted. Please contact us at training@thinkkids.org for the status of psychologist CE credits.
Licensed Mental Health Counselors: An application has been submitted to the MMCEP for 16 continuing education credits.
Social Workers: This training has been approved by the NASW Collaborative of Boston College and Simmons College for 16 continuing education credits.
Nursing, Occupational Therapy, Speech Therapy, Other: A certificate of attendance will be provided for 16 units which can be submitted to the corresponding professional organization for consideration.
Location Details:

Federal Reserve Bank of Boston
600 Atlantic Avenue
Boston, MA 02210
Recorded Directions: (617) 973-FIND (3463)
General Information: (617) 973-3000
Federal Reserve Plaza is the iconic silver "washboard" or "venentian blind" building located in the block defined by Summer Street, Atlantic Avenue, Congress Street, and Dorchester Avenue, near South Station and Dewey Square, at the start of the Rose Fitzgerald Kennedy Greenway.
Security: Please note, because this is a federal building visitors will be asked to enter via metal detector and provide personal ID.
Travel/Parking:  Location website: https://www.bostonfed.org/about-the-boston-fed/directions-and-visitor-info.aspx

Travel by T: The Boston Fed is easily accessible by the MBTA's Red and Silver Lines. Take the Red or Silver Line to the South Station stop. The Bank is the tall silver building located at the corner of Summer Street and Atlantic Avenue. Note: The Silver Line provides service to and from Logan International Airport.

Parking: We recommend that you take advantage of public transportation (www.mbta.com) if possible, as parking in the area can be costly ($18-$40 per day).
Parking options include:

Atlantic Wharf Garage
390 Congress Street Lot
Room Reservations: 
Rooms can be reserved at area hotels, including: the Boston Marriott Long Wharf, DoubleTree By Hilton Boston Downtown, InterContinental BOSTON, Holiday Inn Express & Suites BOSTON GARDEN
Cancellation Policy: Non-refundable. Substitutions are permitted.
When & Where

Federal Reserve Bank of Boston
600 Atlantic Avenue
4th Floor
Boston, MA 02210


Wednesday, January 17, 2018 at 8:00 AM

-

Friday, January 19, 2018 at 1:00 PM (EST)
Add to my calendar
Organizer


Think:Kids teaches a revolutionary, evidence-based approach for helping children with behavioral challenges. Through training, support and clinical services, we promote the understanding that challenging kids lack the skill, not the will, to behave well – specifically skills related to problem solving, flexibility and frustration tolerance. Unlike traditional models of discipline, our Collaborative Problem Solving approach avoids the use of power, control and motivational procedures and instead focuses on teaching kids the skills they need to succeed. #KidsDoWellifTheyCan