Think:Kids Intro.Training: A Revolutionary Approach to Helping Kids

Friday, February 1, 2019 from 8:30 AM to 4:00 PM (EST)
Event Details

 2019 Introductory Training
Collaborative Problem Solving®:
An Innovative Approach for Helping Kids with Challenging Behavior
The Acera School
The Innovation Hub Room
5 Lowell Ave
Winchester, MA 01890
Friday - February, 1, 2019 ● 8:30 AM - 4:00 PM

Think:Kids, a program in the Department of Psychiatry at Massachusetts General Hospital (MGH), is pleased to offer a one-day training program led by Dr. J. Stuart Ablon, the Founder and Director of Think:Kids in the Department of Psychiatry at Massachusetts General Hospital. 

We invite parents, teachers, clinicians, and all adults working with youth to a day of training in how to shift your thinking about challenging kids and how to understand their challenging behavior. 
At Think:Kids, we have some very different ideas about why challenging kids struggle.

Challenging behavior has traditionally been thought of as willful and goal-oriented which has led to approaches that focus on motivating better behavior using rewards and punishment programs. If you've tried these strategies and they haven't worked, this workshop is for you.
Our Introductory training provides a foundation for professionals and parents interested in learning the evidence-based approach to understanding and helping children and adolescents with behavioral challenges called Collaborative Problem Solving®. This  Intro. training serves as the prerequisite for our professional intensive training seminars (Tier 1 Training & Tier 2 Training).
Research over the past 30 years demonstrates that for the majority of these kids, their challenges result from a lack of crucial thinking skills when it comes to things like problem solving, frustration tolerance and flexibility.
Collaborative Problem Solving focuses on helping adults teach the skills these children lack while resolving the chronic problems that tend to precipitate challenging behavior. Through lecture, videos, case examples and role plays, this one-day training will introduce how to help foster positive relationships with these children and encourage growth in areas of self-regulation, communication and problem solving.
Acera is a school that enables young people to have a runway that fits their potential, developing the next generation of scientists, innovators, and leaders for our world. They create a microcosm of what is possible for all schools—early and deep exposure to STEM topics and innovative fields, practice in creative and complex thinking and problem solving, and opportunities to learn that align with students' passions and capacities!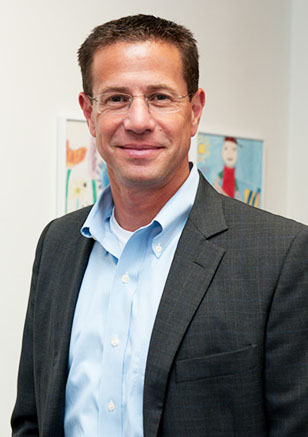 J. Stuart Ablon, Ph.D., is the Founder and Director of Think:Kids in the Department of Psychiatry at Massachusetts General Hospital. He is also Associate Professor and the Thomas G. Stemberg Endowed Chair in Child and Adolescent Psychiatry at Harvard Medical School. Dr. Ablon is author of the books Changeable: The Surprising Science Behind Helping Anyone Change, Treating Explosive Kids: The Collaborative Problem Solving Approach, and The School Discipline Fix.
A dynamic and engaging speaker, Dr. Ablon was ranked #5 on the list of the world's top rated keynote speakers in the academic arena. Dr. Ablon trains parents, educators, and clinicians, and helps organizations throughout the world implement the Collaborative Problem Solving® approach.
Dr. Ablon received his doctorate in clinical psychology from the University of California at Berkeley and completed his training at Massachusetts General Hospital and Harvard Medical School.
View Dr. Ablon's TedX Talk here:
9:00-10:30

Philosophy and the Power of Conventional Wisdom

10:30-10:45

Break

10:45-12:00    

Pathways to Challenging Behavior: Identifying Triggers and
Lagging Thinking Skills

12:00-1:00

Lunch (on your own)

1:00-2:15

The Plans: Your Three Options for Responding to Problems

2:15-2:30

Break

2:30-3:30

Plan B: Solving Problems and Teaching Skills Collaboratively

3:30-4:00

Question and Answer / Further Resources 
Fee

Individual Rate, $189. Group Rate: $179 for 2+ and $169 for 5+

If you would like to pay by check, or be invoiced: Select the amount of tickets you would like to purchase, then select "Show other payment methods" located under group rate and then "pay offline". Amefika Desir will email you an invoice to process your Purchase Order or check. Please note: in order to participate in the training, your check must have been processed in advance or presented at the registration table.

Location

The Innovation Hub Room

5 Lowell Avenue


Winchester, MA 01890

Parking

Free parking is available in the parking lot.

Deadline

No walk-ins accepted, please register early!

Cancellations

Non-refundable. Substitutions are permitted.

Questions

For questions regarding the training or assistance with your registration or payment please contact Amefika Desir at (617) 643-6030 or thinkkidsinfo@partners.org
CONTINUING EDUCATION UNITS

Accreditation

Psychologists: An application for psychologist continuing education credits has been submitted. Please contact us at thinkkidstrainings@partners.org for the status of psychologist CE credits.

 

Teachers: A certificate of attendance will be issued for 5.5 contact hours that can be submitted to the Massachusetts Dept. of Elementary and Secondary Education for approval with another training (4.5 hours or greater). (PDPs can only be issued for a single or multiple trainings that are a minimum of 10 contact hours). 

 

Social Workers: This program has been approved for 5.5 Social Work Continuing Education hours for relicensure, in accordance with 258 CMR. Collaborative of NASW and the Boston College and Simmons Schools of Social Work.

 

Licensed Mental Health Counselors: This training has been approved by MMCEP for 5.5 continuing education hours.

 

Nursing, Occupational Therapy, Speech Therapy, Other: A Certificate of Attendance will be provided which can be submitted to the corresponding professional organization for consideration.
Save This Event
When & Where

The Acera School
5 Lowell Ave
Winchester, MA 01890


Friday, February 1, 2019 from 8:30 AM to 4:00 PM (EST)
Add to my calendar
Organizer


Think:Kids teaches a revolutionary, evidence-based approach for helping children with behavioral challenges. Through training, support and clinical services, we promote the understanding that challenging kids lack the skill, not the will, to behave well – specifically skills related to problem solving, flexibility and frustration tolerance. Unlike traditional models of discipline, our Collaborative Problem Solving approach avoids the use of power, control and motivational procedures and instead focuses on teaching kids the skills they need to succeed. #KidsdoWellifTheyCan