Think:Kids Introductory Training for Bright, Creative, and Challenging Kids

Saturday, April 6, 2013 from 9:00 AM to 4:00 PM (EDT)
Event Details
Think Differently: A Brain-Based Approach for Parenting, Teaching and Treating Bright, Creative, and Challenging Kids
Tremont School ● 57 Brown Street ● Weston, MA. 02493
Saturday, April 6th, 2013
9:00 A.M. – 4:00 P.M.
            Think:Kids, in the Department of Psychiatry at Massachusetts General Hospital (MGH), is pleased to offer a one-day training program featuring Dr. David Whelan and Dr. Beth Houskamp. This one-day introductory training, co-hosted by The Tremont and Sage Schools, provides a foundation for professionals and parents interested in understanding the unique trajectory of brain development in many bright, creative children and learning and applying the evidence-based approach to understanding and helping children and adolescents called Collaborative Problem Solving (CPS) to bright, creative kids with challenging behavior, including those who may be intellectually gifted.
            Many very bright kids struggle emotionally and behaviorally. Understanding the impact of their brain development upon their emotions and behavior and then applying the CPS approach provides a new way of understanding and helping bright, creative kids who struggle with emotional and behavioral challenges. Challenging behavior has traditionally been thought of as willful and goal oriented which has led to approaches that focus on motivating better behavior using reward and punishment programs. If you've tried these strategies and they haven't worked, this workshop is for you! At Think:Kids we have some very different ideas about why these kids who can be so bright in some areas struggle in others. Recent research on kids who are very bright and also struggle with learning and/or behavioral challenges suggests that their asynchronous development and unique abilities can contribute to a developmental lag in crucial thinking skills when it comes to things like problem solving, frustration tolerance and flexibility. The CPS approach, therefore, focuses on helping adults teach the skills these children lack while resolving the chronic problems that tend to precipitate challenging behavior.  
Through lecture, videos, case examples and role plays this one-day training will help you understand the impact of brain development on behavior and shift your thinking and approach to foster positive relationships with these bright, creative children and encourage growth in areas of self-regulation, communication and problem solving.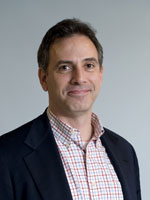 David A. Whelan, Psy.D., is Director of Outpatient Clinical Services at Think:Kids. Dr. Whelan has worked with behaviorally challenging youth and their caregivers for over a decade in diverse settings including outpatient, residential and inpatient treatment as well a psychiatric emergency room context. Specifically, Dr. Whelan worked at the Collaborative Problem Solving Clinic and trained on the first child and adolescent inpatient units to implement the approach. He has published on the care of challenging children and presented on our approach in a variety of contexts to parents, educators, and mental health professionals. Dr. Whelan earned his doctorate in clinical psychology at The George Washington University and completed his internship at Bronx Psychiatric Center and Albert Einstein College of Medicine. He also completed a postdoctoral fellowship in Child and Adolescent Acute Services at the Cambridge Health Alliance and Harvard Medical School.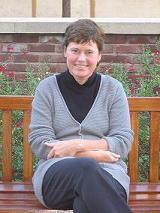 Beth M. Houskamp, Ph.D. is Professor and Director of the Doctorate in Clinical Psychology Program and Director of the Neurodevelopment Assessment Clinic at the California School of Psychology at Alliant International University. Dr. Houskamp has worked with behaviorally challenging children for over twenty years, and, for the past decade has focused upon research and neurodevelopment assessment of gifted children. Dr. Houskamp has published and presented on issues related to the emotional and behavioral challenges experienced by many gifted children, and the use of Collaborative Problem Solving to assist those children and their families. Dr. Houskamp earned her doctorate in clinical psychology at Fuller Graduate School of Psychology and completed her internship at the Los Angeles County-University of Southern California School of Medicine. She also completed a postdoctoral fellowship in Child Trauma at the UCLA Neuropsychiatric Institute.
| | |
| --- | --- |
| 8:30-9:00 | Registration and Continental Breakfast |
| 9:00-10:45 | Brain Development in Gifted Children: Relationship to Lagging Thinking Skills |
| 10:45-11:00 | Break |
| 11:00-12:30 | Pathways to Challenging Behavior: Identifying Talents and Challenges |
| 12:30-1:30 | Lunch (provided) |
| 1:30-2:15 | The Plans: Your Three Options for Responding to Problems |
| 2:15-2:30 | Break |
| 2:30-3:30 | Plan B: Solving Problems and Teaching Skills Collaboratively |
| 3:30-4:00 | Question and Answer / Further Resources |
| | |
| --- | --- |
| Travel/Parking | The Tremont School is located within St. Demetrios Church.  Walk to the rear of the church, follow the path to the Tremont School sign. Enter the building and bear left. |
Fee

Individual Rate: $119/person

Price includes both continental breakfast and lunch.

Select "Show other payment options" to pay by check or to be invoiced.

Our W9 will be sent with the invoice.

Accreditation

A Certificate of Attendance will be provided for 5.5 contact hours which can be submitted to the corresponding professional organization for consideration.

Deadline

No walk-ins accepted, please register early!

Cancellations

Non-refundable. Substitutions are permitted.

Questions

Please contact Kristen Halliday at Think:Kids, 617-643-6030, or email klhalliday@partners.org.
When & Where

Tremont School
57 Brown Street
Weston, MA 02493


Saturday, April 6, 2013 from 9:00 AM to 4:00 PM (EDT)
Add to my calendar
Organizer
Think:Kids at MGH


Think:Kids teaches a revolutionary, evidence-based approach for helping children with behavioral challenges. Through training, support and clinical services, we promote the understanding that challenging kids lack the skill, not the will, to behave well – specifically skills related to problem solving, flexibility and frustration tolerance. Unlike traditional models of discipline, our approach avoids the use of power, control and motivational procedures and instead focuses on teaching kids the skills they need to succeed.
Think:Kids Introductory Training for Bright, Creative, and Challenging Kids