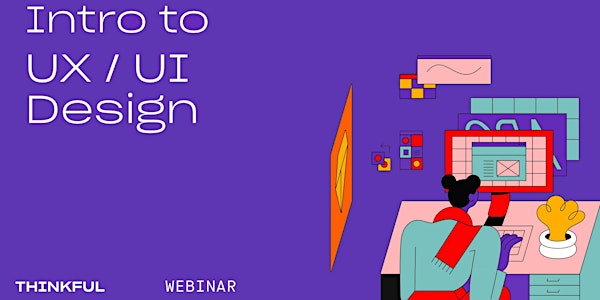 Thinkful Webinar || What is UX/UI Design?
Visual designers make websites look beautiful. UX/UI designers make them work. Go behind the scenes in this free crash course as we explore the day-to-day of the role, the skills you'll need, and how to launch a career in this lucrative field.
About this event
This webinar is a replay
Wondering what UX/UI Design is and if it's the right career for you? Join us as we cover the rise of the UX/UI design industry, what a designer actually does, and all of the different types of roles that exist in the UX/UI field.
We'll walk you through how to get the skills to become a top-notch designer yourself and highlight the path to getting those various jobs that will be open to you once you've mastered this skill set.
What you will learn:
What is UX/UI Design?
About UX/UI in the business setting
Tips and Tools for the UX/UI Expert
And so much more...
How to join us: Once you register with Eventbrite, you will receive an email with the links to the live webinar from BigMarker. If you do not receive your link, please email virtual@thinkful.com.
Sponsored by Thinkful:
Thinkful is a tech bootcamp equipping people with the education and network to launch new careers and take their place in the world's next workforce. Every course comes with a personal mentor who's experienced in the field, as well as career coaches and an academic success manager. To find out more schedule a call HERE