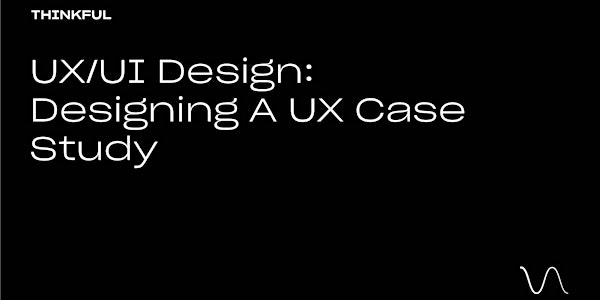 Thinkful Webinar || UX/UI Design: Designing A UX Case Study
We'll help you craft an engaging case study that makes your UX portfolio stand out from other applicants, and gets you the job.
About this event
This webinar is a replay of a prior webinar
UX case studies form the core content of a UX professional's portfolio. They are essential to getting you hired because case studies are a window to your professional practice — they show how you think, adapt, cooperate, and ultimately solve challenges. What does a good case study look like? And how should you build them to make your portfolio shine?
A great UX case study tells a story about you and like all the best stories, case studies benefit tremendously from a solid structure that guides the reader through your thinking and experience. Join us for this webinar replay as we discuss how to create impactful case studies with the right structure that will help your portfolio stand out from the rest.
What you will learn:
What is a Case Study?
How case studies are essential to your portfolio
Anatomy of the Case Study
The seven questions every case study should answer
How to join us: Once you register with Eventbrite, you will receive an email with the links to the live webinar from BigMarker. If you do not receive your link, please email virtual@thinkful.com.
Sponsored by Thinkful:
Thinkful is a tech bootcamp equipping people with the education and network to launch new careers and take their place in the world's next workforce. Every course comes with a personal mentor who's experienced in the field, as well as career coaches and an academic success manager. To find out more schedule a call HERE