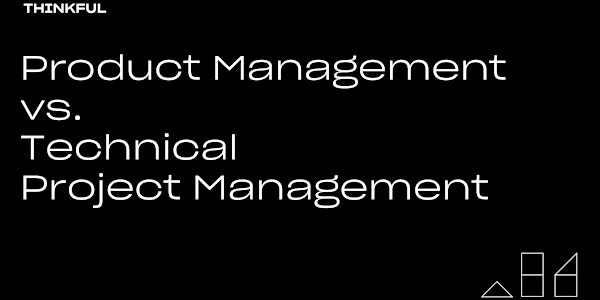 Thinkful Webinar | Product Management Vs. Technical Project Management
Join us as we break down product management and technical project management— two rewarding careers that are in-demand in today's world.
About this event
Companies have to release new products and services at a dizzying pace in today's tech world to stay competitive. Product Management and Technical Project Management are two of the most critical roles for those companies in bringing innovative solutions to market. However, knowing the differences between these sometimes overlapping roles and how to break into them can seem a little daunting.
Join us as we break down the specifics of each role, along with how to get the skills to be successful in them. We'll help you learn what questions to ask yourself to determine which is your ideal next career and discuss the range of jobs that will be available to you once you've acquired those skills.
What you will learn:
Compare a day in the life of both careers
Understand which one may be right for you
Our philosophy & approach
Resources to continue learning
And so much more...
How to join us: Once you register with Eventbrite, you will receive an email with the links to the live webinar from BigMarker. If you do not receive your link, please email virtual@thinkful.com.
Sponsored by Thinkful:
Thinkful is a tech bootcamp equipping people with the education and network to launch new careers and take their place in the world's next workforce. Every course comes with a personal mentor who's experienced in the field, as well as career coaches and an academic success manager. To find out more schedule a call HERE