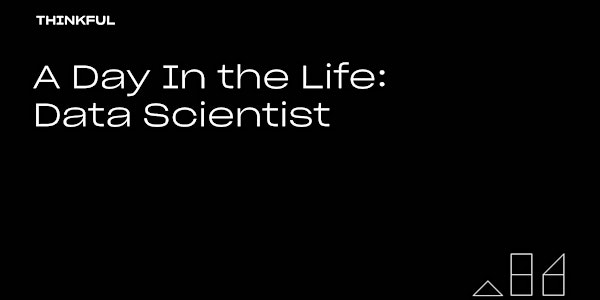 Thinkful Webinar | A Day In the Life: Data Scientist
See first-hand what it's like to be a data scientist. We'll analyze a dataset with Python so you can decide if this is the career for you.
About this event
What does it mean to explore data with Python and to build predictive models? Thankfully, the virtual tools that data scientists use to collaborate and share their work make it easier than ever for you to shadow someone in this role.
Join us as we take a behind-the-scenes look at the daily work a data scientist performs. We'll get hands-on with Python to dig through an example dataset and help you determine if this is your ideal next career choice. We'll also discuss the next steps you need to take to be successful on that journey.
How to join us: Once you register with Eventbrite, you will receive an email with the links to the live webinar from BigMarker. If you do not receive your link, please email virtual@thinkful.com.
Sponsored by Thinkful:
Thinkful is a tech bootcamp equipping people with the education and network to launch new careers and take their place in the world's next workforce. Every course comes with a personal mentor who's experienced in the field, as well as career coaches and an academic success manager. To find out more schedule a call HERE