Think Tank: Megaregion is a symposium for designers interested in the growth of the megaregion. Partner Program to the Chicago Biennial.
About this Event
YOU'RE INVITED.
We are inviting you-- "you" here meaning architects, urban planners, students. academics, aficionados, transit officials, city workers, urban dwellers, suburban commuters, and in short: designers-- to participate in an ideas exposition that attempts to identify and propose solutions to impediments to development that will come to define the city of Chicago by the year 2050.
The Think Tank invites participants to consider the state of the Midwestern megaregion centered on the Chicago node, examine the effects of growth on the city's urban and suburban spaces and propose alternative infrastructures for transit and connection that will shape the next thirty years. Although America 2050 defines the Midwestern megaregion as extending from Chicago out to Milwaukee, Indianapolis, Detroit, Toronto, Pittsburgh, Rochester, and the Quad Cities, for the purposes of the Think Tank we will be examining the region with a special focus on Chicago, the major hub linking many of these cities to each other.
We invite participants to engage in this conversation with architects, artists, engineers, urban planners, and community organizers in order to understand the state of our megaregion and its future. How does a future-focused region centralized around the Great Lakes treat its economy, ecosystems, and citizens? When do state lines and other artificial boundaries become irrelevant in the face of problems on a regional scale? How do we all grow together without losing sight of what we've gained along the way? What are the current lost opportunities that can be leveraged with cooperation and communication? How do we improve the transportation corridors that connect our lives and economies?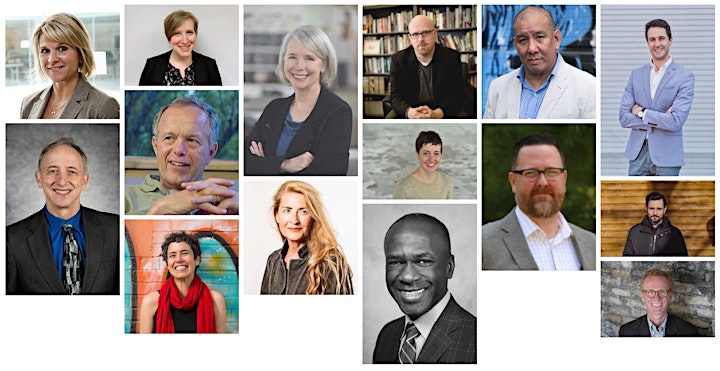 The Think Tank challenges designers, speakers, and thought leaders with identifying a specific problem within one of four major types of urban and suburban categories:
Housing & Homelessness
Rivers & Watersheds
Green Spaces
Transportation & Mobility
The rise of the Chicagoland megaregion has been widely dissected in the fields of land use and infrastructure planning. Emerging technologies, cultural trends, and economic forces are encouraging us to think of Chicagoland not as a city surrounded by suburbs, but instead as one single, interconnected web of infrastructure, services, and opportunity.

Legat Architects is curating these discussions in association with our hosts, DIRTT Environmental Solutions and Kimball, and our sponsors. Both tracks of programming are located in the same building, 325 N. Wells; Track A and both the lunch and main keynotes will be hosted at DIRTT's Green Learning Center on the penthouse level (Suite 1000), while Track B will be hosted at the Kimball showroom on the street level (Suite 100).
Please email Justin Banda of Legat Architects at any time for further information or questions (jbanda@legat.com).
This event will run two parallel programming tracks as listed below. Please select the ticket for the track you would like to attend at checkout.
DIRTT Green Learning Center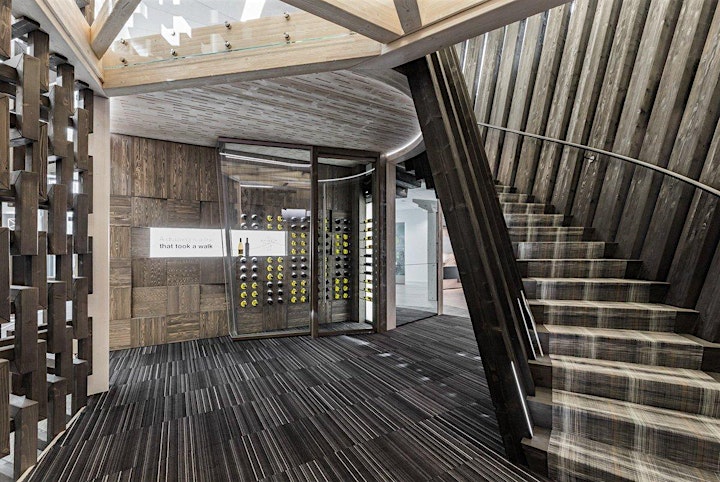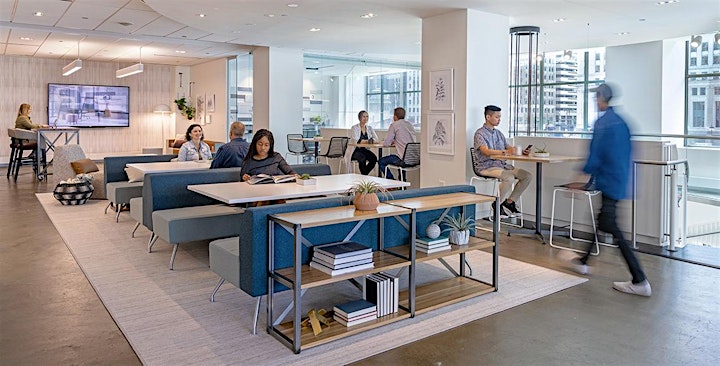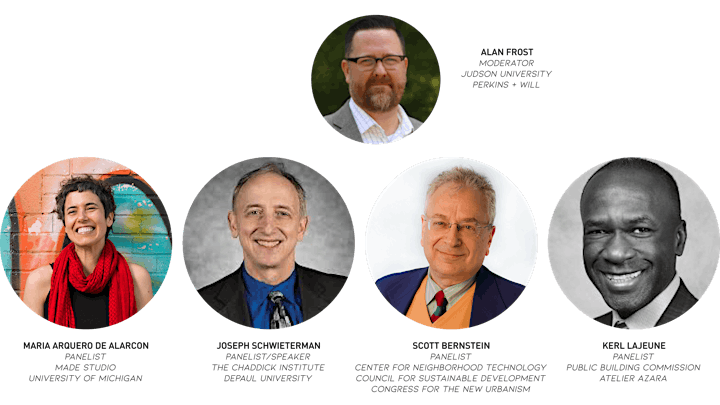 Track A: (DIRTT Green Learning Studio, Suite 1000)
8:45 - 9:45 AM: Stacie Burtelson, Judson University
10:00 - 11:00 AM: Kit McCullough, University of Michigan
11:15 - 12:15 PM: Ernest Wong, Site Design Group
12:45 - 1:45 PM (Lunch Keynote; lunch included with ticket): Douglas Kelbaugh, University of Michigan/Cambridge University
2:00 - 3:00 PM: Joe Schwieterman, DePaul University/The Chaddick Institute
3:15 - 4:15 PM: Panel Discussion (Moderator: Alan Frost/Panelists: Joe Schwieterman, Scott Bernstein, Kerl LaJeune, Maria Arquero de Alarcon)
4:30 - 5:45 PM: (Keynote): Tom Fisher, Minnesota Design Center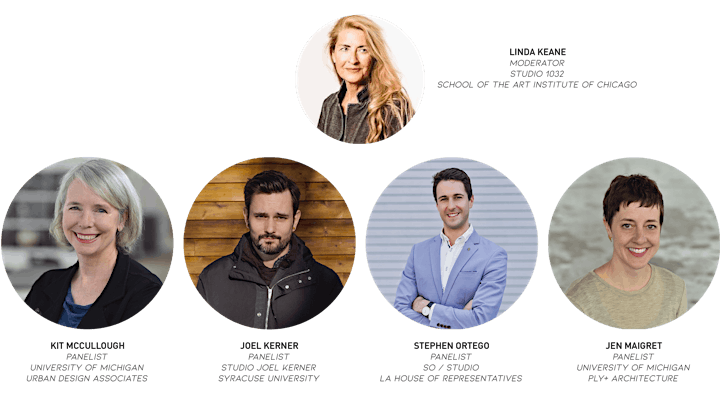 Track B: (Kimball Showroom, Suite 100)
8:45 - 9:45 AM: Elizabeth Schuh, Chicago Metropolitan Agency for Planning (CMAP)
10:00 - 11:00 AM: Ian Hoffman, Johns Hopkins University
11:15 - 12:15 PM: Stephen Ortego, SO / Studio
12:45 - 1:45 PM (Lunch Keynote; lunch included with ticket): Douglas Kelbaugh, University of Michigan/Cambridge University
2:00 - 3:00 PM: Jen Maigret, University of Michigan/PLY+ Architecture
3:15 - 4:15 PM: Panel Discussion (Moderator: Linda Keane/Panelists: Kit McCullough, Jen Maigret, Joel Kerner, Stephen Ortego)
4:30 - 5:45 PM: (Keynote): Tom Fisher, Minnesota Design Center

We are proud to be a Partner Program to the 2019 Chicago Architecture Biennial. The Chicago Architecture Biennial is the largest architecture and design exhibition in North America. The Biennial, which is free and open to the public, will open the central exhibition in the Chicago Cultural Center on September 19, 2019 and run through January 5, 2020.
The Chicago Architecture Biennial provides a platform for groundbreaking architectural projects and spatial experiments that demonstrate how creativity and innovation can radically transform our lived experience. Through its constellation of exhibitions, full-scale installations, and programming, the Biennial invites the public to engage with and think about architecture in new and unexpected ways, and to take part in a global discussion on the future of the field.
The opening of the 2019 edition will again align with EXPO CHICAGO, the International Exposition of Contemporary and Modern Art. Founding sponsor BP will renew its support in 2019 as a lead sponsor alongside the Chicago Department of Cultural Affairs and Special Events, providing a strong foundation for the event's return.