Description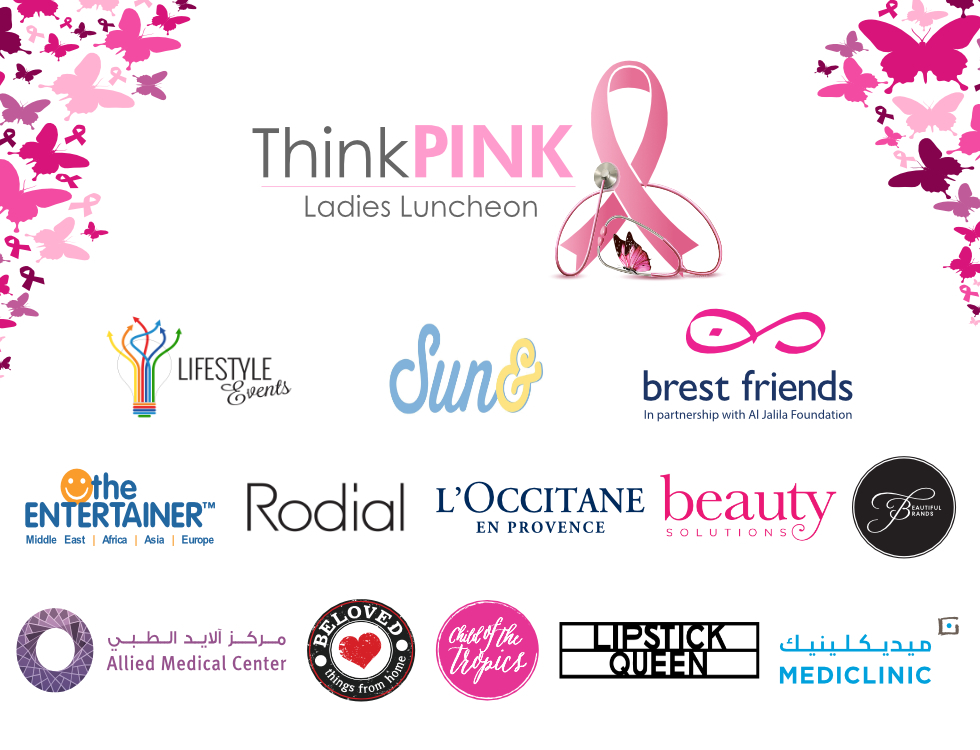 Now in it's second year the Think Pink Ladies Luncheon is a event for all ladies in the UAE that raises awareness, provide a support structure, vital information and funds to support the breast cancer research and its on going support locally. With its aim to provide quality of life for those who suffer with Breast Cancer.
We continue to educate the general public about the disease and its devastating effects on both the sufferer and their families. With all coming together to learn more about early detection, treatment, support groups, and to honor those Angels !!
'Research Means Hope
More Funding Today, More Miracles Tomorrow'
---
If you are wanting to donate more to the cause please click on the below link to our Just Giving page for more details as well as the options to make a donate directly to the foundation.
---


---
Guest Speakers and Agenda Coming Soon !!!