Description
A full-day intensive training meant to transform how your staff and board members work and create the visionary leadership that is going to push your nonprofit and the field forward.
Working with David Greco, the workshop features interactive exercises, small group work and real world case studies.
Participants will gain a deeper understanding of their organization's business model and the need to build their adaptive capacity. This will help ensure financial solvency, programmatic effectiveness and organizational sustainability.
By participating in the Think Money First! boot camp, as a social sector leader, you'll maximize your ability to deliver high quality services to the most vulnerable constituents living in communities around the Monterey Bay.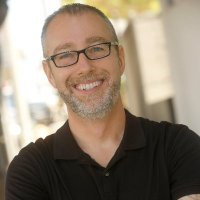 David Greco is president and CEO of Social Sector Partners, providing training and development to funders and nonprofit organizations on understanding what it really costs to achieve great outcomes, improving organization's financial sustainability and strategically repositioning organizations for greater impact. His career includes serving as the interim president and CEO of Northern California Grantmakers and the Western Region VP of the Nonprofit Finance Fund.