Think Like Christ Men's Conference with Juan Valdes (Reasons for Hope)
About this Event
Think Like Christ Ministries is inviting you to come join us for an awesome men's conference. No extra fluff. Just some good food and great challenging preaching from Gods Word. We are excited to have have Juan Valdes from Reasons for Hope.
Whether you are an ardent follower of Jesus, or have a passing interest in religion; you will be challenged, strengthened and encouraged. And if that does not appeal to you, come for the Feast of Meats. No men's conference can be complete without a giant pile of meat for lunch.
The conference starts at 9AM and ends at 4PM and is intended for men and high school aged young men. If you want to come early, we will be providing breakfast at 8AM. The Feast of Meats will be for lunch and will also be included.
What better way can you spend a Saturday then worshiping, growing, and eating meat? Early-registration is only $10 dollars a person and includes both meals and all sessions so bring all your friends, men's groups, older sons, and anyone else who needs to come.
Covid-19 policy
We will do all we can to maintain social distancing and provide sanitizer. As of this time, we are not requiring masks to be worn (This may change if the state mandates it). To maintain proper distancing, seating will be limited. We will ty to sit groups together that come together. We ask that while in common areas, you maintain a 6 ft. distance from each other. If you are sick, stay home!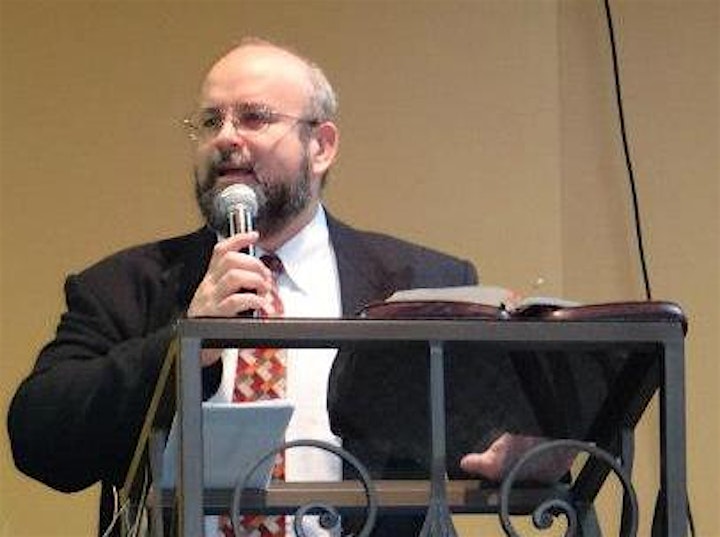 About Juan
Juan Valdes has a love for the Lord and a passion to reach both English and Spanish speaking people with God's message of redemption and biblical truths. God has blessed Juan with exciting and motivating communication skills, which he enjoys using to encourage and equip believers to know, live and share what they believe.
Juan is the senior pastor of a Spanish-speaking congregation in Florida and has worked at a Christian school as both a chaplain and a teacher for more than 20 years. Juan's educational background includes graduate work at Trinity Evangelical Divinity School, and master's degrees from Liberty Baptist Theological Seminary and Logos Graduate School. He has a Doctor of Ministry in Apologetics from Southern Evangelical Seminary. As an educated and experienced teacher of apologetics, Juan has taught Bible and Introduction to Philosophy at the High School level, and Theology, Bible, and Apologetics at the seminary level, in both English and Spanish.
Juan's passion for teaching biblical apologetics, and his ability to effectively communicate in both English and Spanish, makes him a much sought after speaker. He speaks regularly in the greater Miami area, across the country and internationally, at pastor's conferences, youth conferences, apologetics conferences, and church services and events. Juan and his wife Daisy have been married 25 years and have two adult children Juan Elias and Jessica. Together they serve in various areas of ministry in Miami, Florida.