THINK DIFFERENTLY 2 (MPLS) Lifetime Fitness Target Center

Wednesday, November 5, 2014 from 2:00 PM to 6:00 PM (CST)
Event Details
IT'S TIME TO PRACTICE HOW TO THINK DIFFERENTLY (2)
Come Build The Brand For Your Home, Health or Business
Why do you want to build your brand and think differently?
Because it makes achieving results a little bit easier and it's way more fun to do with a strong network around you.
In an action-packed workshop hear from industry experts on how to improve your health, conduct your first real estate deal or build the buzz for your book, business or personal brand.
Specific take-aways include:
Take 100% responsibility for your life and your results

Believe in yourself and think positively (more consistently)

Make Rejection your best friend and become unstoppable

91 day checklist for finalizing goals, product launches or business development

How to create your top 25 sales leads

How to set yourself up to march through a real estate deal

Ten steps to the spotlight and how to take action immediately
Most workshops leave you inspired and send you on your way to do the work yourself. At this workshop come with a project and leave with at least two action items that will help you take massive action.
Limited to 50 people.  Sneakers optionaly but recommended.
THANK YOU TO OUR SPONSORS
rockpaperstar, homestead road, lifetime fitness, voice hive, fruitshare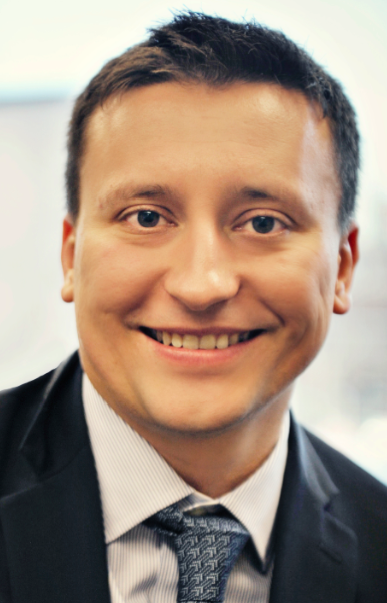 ANDREY SOKUREC 

is a native of Belarus, formerly of the Soviet Union. He started his first business at the age of 10 and later sold insecticides door-to-door, knocking  on over 12,000 doors in a 3 year period. He studied Finance and Banking at Belarus Economic University where he won a full scholarship and graduated with honors.  After college, he landed a position underwriting commercial loans for a large Belarus bank. He left that job to come to America in 2005, believing  it to be the best place to realize his dreams. 

By day he worked as a manual laborer, and by night he read books on business success. Soon he saved enough for his first income property, and over the next seven years built up a large portfolio of houses. He founded Homestead Road in order to integrate the entire process of buying homes, restoring them to marketability, and "homesteading" families by providing them financing when they can't get bank loans. He lives with his wife and two children in Victoria, Minnesota.
"Andrey Sokurec
's real passion is to help others become successful. His no-excuses, can-do attitude and his caring heart is why 
Andrey
 has been and will continue to be successful."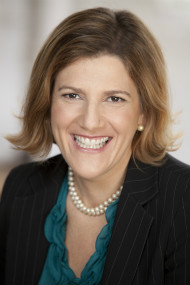 Cathy Paper, M.A., helps you unleash your inner rock star. She markets select authors, and promotes unique speakers and develops training products that shine to National status. She guides individuals to find their "best stuff" and create better results through inspiration, reflection and action. Her team at RockPaperStar can bring you into the spotlight!
"Cathy Paper can be a cheerleader for you and your business.  She knows how to set you up for strategic success."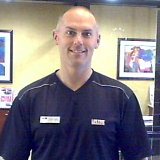 Brian Tietz: Lifetime Fitness Head Trainer.  Brian is one of those trainers that makes it a bit easier to stay inspired and reach your goals.  He's a former out of shape young adult that got serious about weightlifting and surprisingly didn't have a power photo to share!  He makes the business of working out and making fitness a priority easy to understand.  His success rate is strong and he just keeps on raising the "bar" for business professionals in Downtown Mpls.
Just in case you wanted another reminder on event details:
Wednesday Nov. 5, 2014 1:30-5:30 pm
Optional Networking in brand new lifetime bar--6-8 pm
Lifetime Fitness Target Center
600 N 1st Ave, Minneapolis, MN 55403
PARKING IN RAMP A & B AND LOTS NEARBY NOT INCLUDED.
When & Where

Target Center Lifetime Fitness
600 N 1st Ave
Mpls, MN 55403


Wednesday, November 5, 2014 from 2:00 PM to 6:00 PM (CST)
Add to my calendar
Organizer
RockPaperStar coaches leaders and business owners to increase their exposure and inspire others through networking and marketing. Save time and increase your sales results and brand impact through the 91 day RockStar Tour Plan™. 


Select clients include: ACEC of Minnesota, Steen Engineering, Lifetouch, University of Minnesota Carlson School of Business, Harvey Mackay: #1 New York Times Bestselling Author of Swim With The Sharks without Being Eaten Alive, Matt Birk & Rich Chapman: All-Pro Wisdom, Caryn Sullivan: Award-winning author Bitter or Better, Chris Farrell: MPR & Bloomberg Media, Joe Sweeney Investment Banker & New York Times Bestselling Author of Networking Is A Contact Sport, Steven Schussler, national bestseller, Founder of Rainforest Cafe and more.