Description
THINK! MAKE! CODE!
argodesign, an Austin, Texas creative agency, is partnering with Girls Who Code to host a FREE one-day workshop that's all about physical computing.
Participants will build a responsive Art.Bot with the help of some of Austin's top design and tech professionals, and learn about physical computing, art, and interactive storytelling.
During the workshop, attendees will work in small teams to create four interactive art pieces using conductive paint, LEDs, and microcontrollers. Art.Bots will be exhibited in the argodesign booth at the Maker Faire Austin festival, May 13-14, 2017, and we encourage workshop participants to attend the Faire to help show off their creations.
In the spirit of the Girls Who Code mission, we hope to introduce girls to the tech field and encourage them to pursue careers as tech creators, tech designers, and tech entrepreneurs.
The workshop is open to girls 14-17 years old, and no prior experience with microcontrollers or circuits is required. A box lunch and a snack will be provided.
Attendees and family members will receive free passes to Maker Faire Austin and an invitation to Think By Making Party benefitting Girls Who Code, hosted by argodesign on the evening of May 13, 2017.


ABOUT THE INSTRUCTORS
This workshop will be taught by UX designers, design researchers, and creative technogists from argodesign.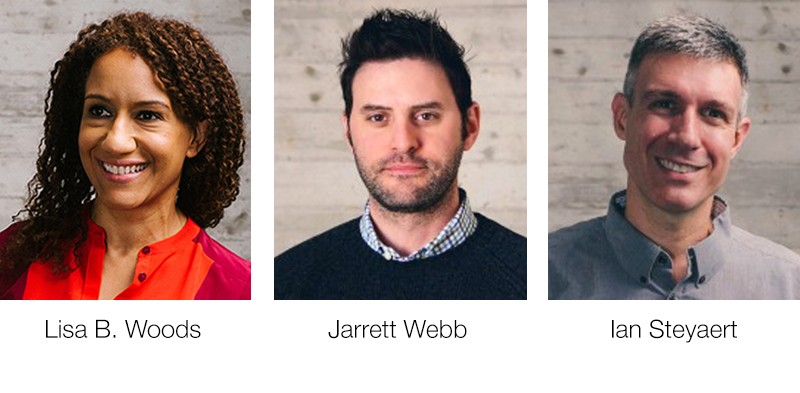 AGENDA HIGHLIGHTS
Registration begins at 8:45AM. The event starts promptly at 9:00AM. Bringing a personal laptop is recommended but not required, and both lunch and light snacks will be provided.
9:00 Welcome and intro to micro controllers and algorithmic thinking
10:30 Design your interactive Art.Bot
12:00 Lunch
12:30 Record sounds for your Art.Bot
1:30 Give/receive feedback as a group
2:30 Connect electronics and decorate the Art.Bot


ARGODESIGN
argodesign is a product design firm. Our "Think by Making" philosophy means we roll up our sleeves and start making things as a way to quickly bring ideas to life and to discover new experiences when applying innovative technologies.


GIRLS WHO CODE
Girls Who Code is a national non-profit organization dedicated to closing the gender gap in technology. They work with local companies like argo design to offer free programs for teen girls. Explore coding and technology in a fun and friendly environment.


MAKER FAIRE AUSTIN
Maker Faire brings together families and individuals to celebrate the Do-It-Yourself (DIY) mindset and showcase all kinds of incredible projects. At Maker Faire, you'll find arts and crafts, science and engineering, food and music, fire and water but what makes this event special is that all these interesting projects and smart, creative people belong together. They are actively and openly creating a maker culture.


FREQUENTLY ASKED QUESTIONS
Where should I park? You can park in the lot directly in front of argo design (it's also the lot for TOSS pizza).
What should I bring into the workshop? Students should wear comfortable clothes and bring their own laptop. We are able to provide laptops for a limited number of students. Please contact us at the email below to let us know if you will be needing a laptop. All other materials will be provided for the participants.
How can I contact the organizer with any questions? Email any questions to lisa.woods@argodesign.com
#TBMWorkshop #TBMP17 #thinkmakeparty #thinkmakecode