Description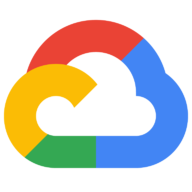 G Suite
So many times we observe business owners with email addresses that are not professional looking. It appears to be more personal than professional, such as xyzcompany@yahoo.comor jsmith@gmail.com. With the G Suite Workshop, we show how Google makes it affordable to establish a professional email account through G Suite. It also allows professionals to gain access to more than 60 Google APPS that will help them in creating professional documents, presentations, etc.
Agenda
10:00 am - 10:30 am - Creating a Professional Email Address on G Suite
10:30 am - 11:00 am - Explore the Features and Benefits of G Suite
11:00 am - 11:30 am - Develop Powerful Presentation and Video with G Suite
11:30 am - 12:00 pm - Networking (Bring Business Cards and your best pitch)
Refreshment will be available.
Space is limited. Register today!
---
Sponsors