THINK BIG, THINK CROWDSOURCING. Your way to Success!

Friday, February 8, 2013 from 6:00 PM to 9:00 PM (PST)
Event Details
This Friday February 8th 2013, we are hosting our first event of 2013
Registration is free.
THINK BIG, THINK CROWDSOURCING.
Your way to Success!
Discovery parks
887 Great Northern Way. Vancouver, BC. Canada V5T 4T5
Registration will start at 6:00 pm
We will have a Networking session and pitch contest!
Identify ways of working and building stronger and more successful businesses.
Crowdsourcing will give you a different perspective on how to create more value for your business through access to an unlimited supply pool of talent and capabilities.
Hosting our February Koomoni event are:
David Childs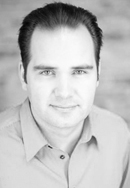 Founder, Brand Strategist.

Insight
David's talent for bringing intangible qualities to life is the cornerstone of Living Blueprint's distinctive style of strategic branding. David has a history of creative projects. David appeared on The Big Breakfast with Dawn Chubai in 2000.
He was the recipient of an "Excellence in New Media and Internet Technology" award from the Computer Master Institute of New Media and Technology and animated a short film, "The Home", that was screened at the Vancouver International Film Festival (2003), Tribeca Film Festival in New York City (2004),and ANIME in Brussels, Belgium (2004). Living abroad in the '90s, David was the lead guitar player with Poetic Ammo, who have broken Malaysian sales records and earned accolades at the Malaysian Music Industry Awards (A.I.M.).
His interest in business and communication led to the founding of the REACH event series, which unites like-minded members of Vancouver's business community.
In 2004, David started Living Blueprint, a strategic branding and communication agency. By merging aesthetics with a systematic approach based on strong business acumen, LBP has guided companies including Pacific Coastal Airlines, Syntaris Power Corp., and Lift Bar and Grill through the process of discovering their core value and articulating it in a way that forges an emotional attachment with their target audience.
When not bringing brands to life, David writes for 'Business in Vancouver' and may be found speaking at business events, conferences, and colleges.  The latest creative project is the Leotartist – this is David's version of a power point.
Steve Bocska                                                                             

Centre for Digital Media
President
Pug Pharm Productions Inc.
Steve Bocska is currently the founding President of Pug Pharm Productions Inc., a startup in Vancouver focusing purely on social networking online games. He has over
10 years of direct experience in the video game industry, having worked for Disney Interactive,
Black Box (E.A.), and Radical Entertainment in roles as lead designer, producer, and executive producer. In 2006, he became the founding President and CEO of Hothead Games, winner of the Canadian New Media Association's award for "Most Promising New Company of 2007."
Steve has a B.A. (Honours), M.A. (Planning), and an M.B.A. (Entrepreneurship). He has spoken at a variety of video game industry events, including Game Developer's Conference (San Jose, California), South by Southwest (Austin, Texas), Vancouver International Game Summit, VIDFEST, Banff New Media Festival, GameON Finance (Toronto, Ontario), Merging+Media, Game Developer's Conference Canada, Canada Games Conference, and several others.
Introduction by:
Federico Goroztieta
CEO TechBA Vancouver
Understanding Crowdsourcing
Veronica Romo
Marketing Manager
Koomoni Canada
When & Where

Discovery parks
887 Great Northern Way
Vancouver, BC V5T 1L8
Canada

Friday, February 8, 2013 from 6:00 PM to 9:00 PM (PST)
Add to my calendar
Organizer
KOOMONI CANADA www.koomoni.ca
THE RIGHT PEOPLE, THE RIGHT TIME, THE RIGHT WAY 
More information
vromo@koomoni.com
THINK BIG, THINK CROWDSOURCING. Your way to Success!