Think Big, Act Small: Building Real Estate Businesses That Last
Description
You're invited to join Adam Hergenrother and Tim Heyl, top Keller Williams business leaders, for a tactical, hard-hitting training on how to build real estate businesses that last.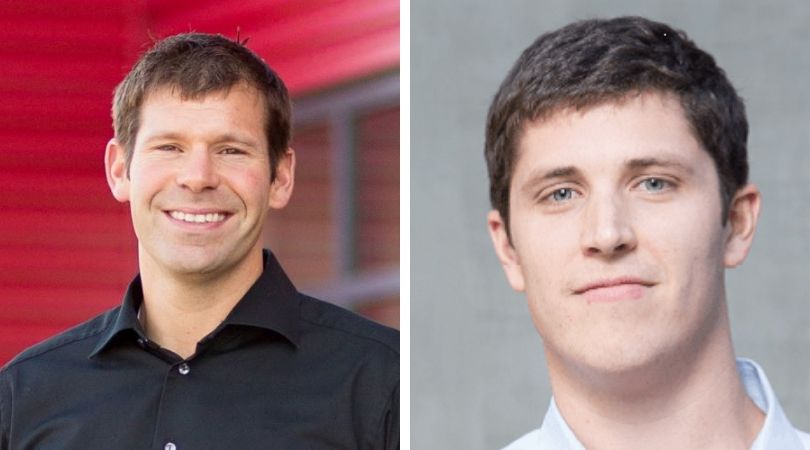 Have you asked yourself any of these questions lately...
What do I need to change about me to attract more talent?

How do I grow my world and self consistently to get the results I want?

What are the essential team building skills and structures needed to build my business to last?

How do I find empire builders and strategic partners to accelerate my business's growth?

How do I manage my time most effectively to maximize results?

Is there a way to do more with less (i.e., I have limited time and not a lot of people to help - what do I do)?
If you've asked yourself any of these questions as you've been building your business, then this is a training you're not going to want to miss!
A TRAINING WITH ADAM HERGENROTHER & TIM HEYL
Adam and Tim, collectively, have been in the real estate game for less than 20 years. In that short period of time, they have each built wildly successful organizations by failing forward quickly and learning from their mistakes.
By mastering the art of thinking big and taking small actions, Adam and Tim have experienced massive growth year over year. In this one-of-a-kind training with top performing Keller Williams leaders, Tim and Adam will teach you step-by-step what they have done to grow their businesses into the massively successful organizations that they are today.
Do you want to build a real estate business that will last, while creating more freedom in your life? Then get your ticket to Think Big, Act Small today!
WHEN: August 12, 2019 from 9AM - 12PM | Before Mega Camp
WHERE: Courtyard by Marriott Downtown Austin | 300 E 4th St, Austin, TX
Not going to Mega Camp? You can still attend this world-class training!


GET YOUR TICKET BEFORE THEY SELL OUT!
Click "Tickets" to purchase yours now. Limited seats available.
---
WHO THIS EVENT IS FOR
Are you interested in building a fulfiling career or business that allows you to achieve both your professional and personal life goals? If so this one-of-a-kind training is for you. It's for:
Business Owners and Leaders

Expansionists

CEOs & Team Leaders

Lead Listing & Buyers Agents

Directors of Sales & Directors of Operations

People interested in building a fulfilling career or business
WHAT YOU WILL LEARN
Adam and Tim, long-time friends, will take the stage together to show you the exact mindset, steps and habits they've used to build businesses and a lifestyles of freedom rapidly. This is a rare opportunity to hear two high performers share their secrets to success as well as their own mistakes and failures. Learn:
The business owner mindset behind big changes

How to build a real estate team that aligns with your values and vision

How to create more freedom in your life

How to enjoy the struggle along the way

How to find the sweet spot of building an empire

How to avoid sacrificing what's most important - health and family
AGENDA
This training takes place before Mega Camp.

7:30-8:30AM: Masterminds* (for Mastermind ticket holders)

8:15AM: Genral Registration

9AM: Joy at Work

9:30AM: Teams of the Future

10:30AM: Leadership, Culture, Accountability and Results

11:30AM Discipline Equals Freedom

12:00PM Questions and Aha Moments
*MASTERMIND BONUSES!
IMPORTANT: Please note that you must register for the mastermind of your choice in order to attend. Make sure to choose your mastermind ticket option at checkout. Only ticket holders will be admitted to the morning mastermind sessions.
OPTION 1 - VIP MASTERMIND WITH ADAM & TIM: Kick-start your morning from 7:30AM - 8:30AM and get your juices flowing for an action-packed day of tips, tricks and life-changing realizations. Join in on a timely discussion on expansion, virtual brokerages, iBuying, employment trends, and more. Price: Only $99!
OPTION 2 - FREE EXPANSION MASTERMIND: Join Cari Heibel-Briner, Director of Expansion for Hergenrother Realty Group, from 7:30AM - 8:30AM for a FREE Expansion mastermind. Seize the opportunity to be surrounded by one of the best and brightest expansion experts in real estate. Cari, also a former Team Leader, will break down how she created a culture of limitless potential and growth to lead her Market Center to the #1 Market Center for Expansion teams. Learn how you can use this model to grow your Market Center and more profit share for all. Price: FREE!
---


ABOUT TIM HEYL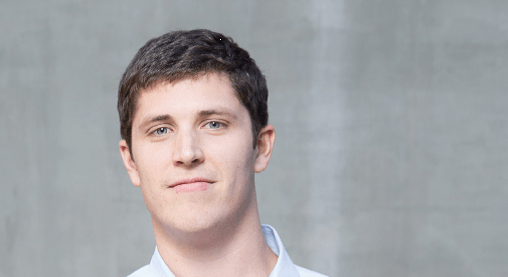 Tim Heyl is the ambitious founder and leader of the Heyl Group. An Austin native, Tim was raised in the real estate industry learning aspects of the business from his father, the owner of the luxury custom homebuilder Heyl Homes. In five years, the Heyl Group has grown exponentially to become one of the preeminent real estate teams in Austin, helping over 500 families buy and sell real estate in Central Texas. The Austin Business Journal awarded The Heyl Group the number one team for the "2016 Residential Real Estate Awards" for the team's 2015 gross sales totaling $110 million. Tim's commitment to his clients and his business has earned him international recognition as one of the innovative leaders in real estate.
ABOUT ADAM HERGENROTHER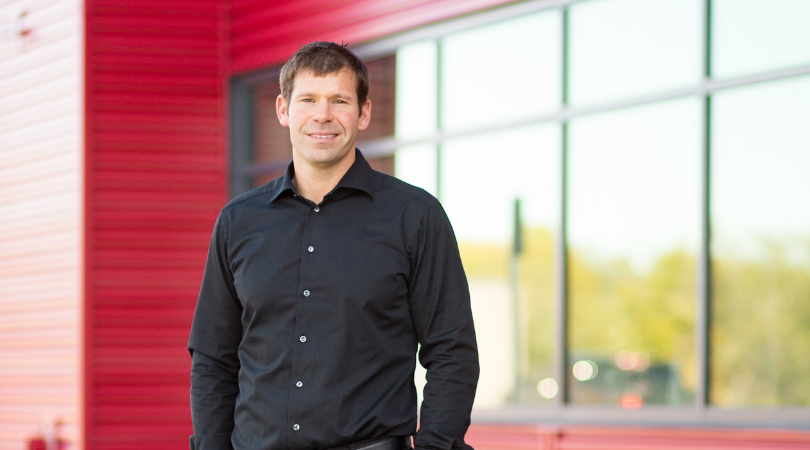 Adam Hergenrother is Founder and CEO of Adam Hergenrother Companies. In less than ten years, Adam has built a $1 billion company through his commitment to thinking big and never giving up. Fearless and purposeful; unconventional and systematic, Adam sets a seemingly impossible goal then quickly gets to work on closing the gap to achieve it: no limits, no regrets. Hergenrother Realty Group was recently named the #4 real estate team in the US in 2019 by REAL Trends, as advertised in The Wall Street Journal. In 2017, BlackRock Construction (an Adam Hergenrother company) ranked twice on the Inc. 5000, while #1 in Vermont and #1 in construction throughout the US.
ABOUT CARI HEIBEL-BRINER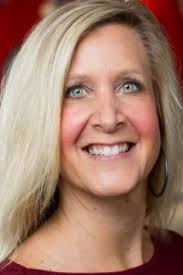 Cari Heibel-Briner, Director of Expansion for Hergenrother Realty Group, was a top producing real estate agent in Minnesota for 10 years. As a Team Leader, she took the Maple Grove Market Center to the number one real estate office in the state of Minnesota in closed transactions in her second year in that role. In the past five years, she has recruited over 500 people to the real estate industry, including Keller Williams and HergGroup, a KW expansion team. Additionally, Cari has helped build over 60 real estate teams in the past five years, while also leading HergGroup to 1,100 transactions and over $244M in volume. In her current role as the Director of Expansion, Cari continues to grow the number one Keller Williams expansion team in the world, while also coaching and training on recruitment, leadership, and social media through Adam Hergenrother Training.


---
Please note that we are unable to process refunds; however, in the event you cannot attend, we are happy to transfer your ticket to another registrant.