About this Event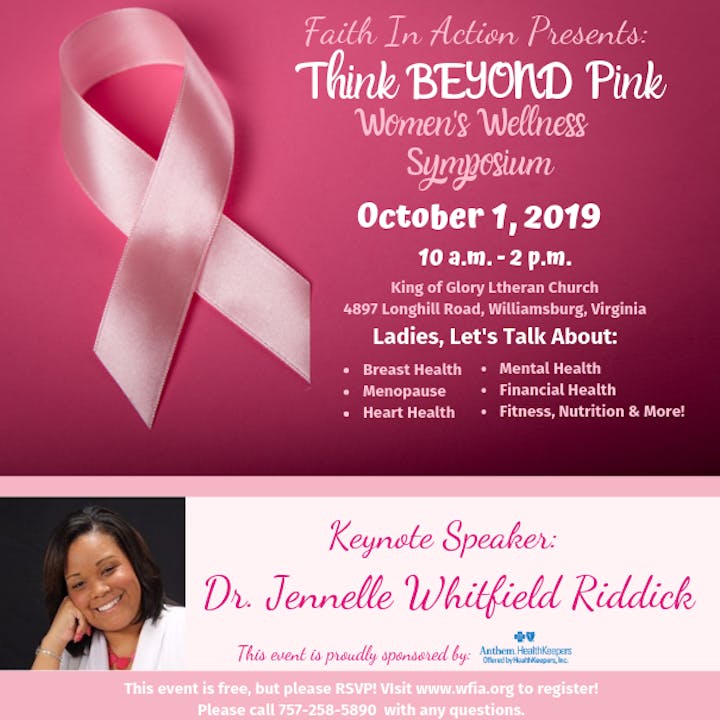 Yes, October is Breast Cancer Awareness Month, but this fun & exciting event is focused on women's health & wellness overall!
Think Beyond Pink is a day aimed at bringing women in our community together to focus on their health and wellness. Women in particular often face the difficulty of making time for self-care due to pressures and demands of work, family, and community. At this event, you will be empowered to make lasting changes for a happier and healthier life, and connect in conversation with physicians and other health resource partners.
This event will feature wellness activities, free health information, community resources, health screenings, giveaways, amazing speakers and more!
At Faith In Action, our mission is to help seniors stay in their homes and neighborhoods that are so near and dear to them for as long as possible, but in order to do so, staying healthy & happy is key! Over 70% of our client base is made up of women, and we want to take this opportunity to focus on them, their health, and the health of women throughout this great community! Please join us on October 1, 2019!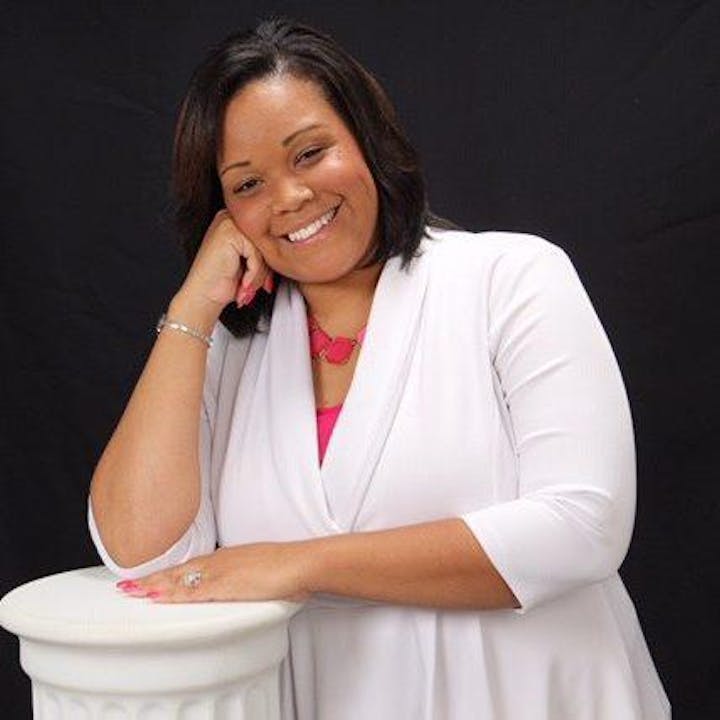 Meet Dr. Jennell Whitfield-Riddick, our Keynote Speaker! As a wife, mother, minister, author, community leader, and non-profit Founder, Rev. Dr. Jennell Whitfield Riddick's undeniable passion and sincere desire to encourage, empower, and equip others to "walk in" their maximum potential fuels her daily.
Dr. Jennell Whitfield Riddick is an honors graduate of the University of Richmond where she double majored in Rhetoric and Communication Studies and Theatre. She served in numerous leadership capacities and as a part of several organizations. She is also an honors graduate of the Samuel DeWitt Proctor School of Theology at Virginia Union University where she earned a Master of Divinity Degree. In May 2018, she earned her Doctoral Degree from Chicago Theological Seminary.
Dr. Riddick is the Founder and Executive Director of Walk In It Inc. This organization is devoted to the holistic health and empowerment of girls and women. Walk In It's Ladies of Distinction Mentor/Character Development Program currently serves over 650 girls monthly throughout 22 schools in 5 school districts.
Reverend Riddick enjoys serving in ministry alongside her husband Pastor Dwight S. Riddick II at St. Mark Missionary Baptist Church in Portsmouth, VA. She is also employed as an Adjunct Instructor at Paul D. Camp Community College. Rev. Riddick is the author of Walk In It: Advancing Beyond Average, Girl Talk: What Every Lady Should Know, and Getting It Done, Without Becoming Undone. She continues to travel throughout Hampton Roads and beyond as a sought after motivational speaker, conference facilitator, preacher, and mentor.