Description
A Unique Opportunity for Personal & Business Development
A 10-Week Study Specifically for Business Owners
If you had the opportunity to study the thinking of one of the master thinkers alive today would you take it?
If that very same opportunity allowed you to share ideas, goals, challenges and develop potential profitable relationships with like-minded business leaders, would you take it?
During this dynamic 10-week study, you will learn how to apply to your life and business the foundational principles of Napoleon Hill's number one selling book, "Think and Grow Rich".
This 10-week, in-depth study will afford you the opportunity to join forces and mastermind with a unique group of like-minded individuals who are focused on taking the results, in every area of their life, to a new level. Together, you will learn how to achieve your goals through the practices and principles of desire, faith, autosuggestion, imagination, decision, persistence, the subconscious mind and the seven basic fears, as written by Napoleon Hill himself.
The results will astound you as you watch the lives and businesses of your Mastermind group improve from one week to the next.
What You Will Get From This Study
Studying Think and Grow Rich in this workshop environment helps you learn faster and more enjoyably, so you can experience the amazing benefits sooner:
You learn the power of self-direction so you can achieve your dreams and goals.

You discover the power of auto-suggestion to transform your life and personal attitude.

You will learn the power and value of forming your own mastermind group.

Take advantage of the accurate, self-analysis system that helps you discover your strengths and weaknesses.

You benefit from the detailed plans and techniques on how to sell your personal services for more.

You become privy to the useful, secret knowledge and valuable techniques that helps you enjoy rewarding lifetime friendships.

You will discover the simple steps and wisdom that insures you have harmonious family relationships

You gain sympathy and understanding for your business associates so you can work as a team

You experience the incredible power and satisfaction that comes from your new inner harmony

You will love your new ability to effectively deal with the trials, tribulations and stresses of living a self-determined life

You will learn how to prepare for your material riches and they will show up sooner rather than later.
Upon completion of this study of Think and Grow Rich, you will be a different person. You will will then be the possessor of the unique knowledge that will enable you to turn dreams into reality--thoughts into things.
In this group workshop, you will be taught a least one milestone per week for 10 weeks. The entire training will be delivered via conference calls.
Group meets weekly July 26, 2016 through September 27, 2016 (Tuesdays) from 5:00 to 6:00 PDT.
Your nominal investment includes the following:
MasterMind Calls: We will come together for 60 minutes for 10 weeks to connect with each other and allow the "group mind' to go to work!

Recordings of each and every call. If, for whatever reason, you unable to make a particular meeting, no worries. You will be able to listen to the recording of it as many times as you like. We record each mastermind call and post it on our special member website, sometimes within minutes of the call, but usually within 24-hours. This way, you will never miss any information and it gives you access to the material as often as you like.

Occasional weekly actions sheets, exercises and resources.

Accountability partner
View the Worshop Outline.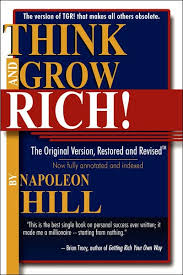 Your nominal investment includes the following:
MasterMind Calls: We will come together for 60 minutes for 10 weeks to connect with each other and allow the

"group mind' to go to work!

Recordings of each and every call.

If, for whatever reason, you unable to make a particular meeting, no worries. You will be able to listen to the recording of it as many times as you like. We record each mastermind call and post it on our special member website, sometimes within minutes of the call, but usually within 24-hours. This way, you will never miss any information and it gives you access to the material as often as you like.

Occasional weekly actions sheets, exercises and resources.

Accountability partner