Description
Think 100% Climate Strike Celebration ⚫️
A Celebratory Evening for Young People's Leadership
presented by Hip Hop Caucus & Grist
hosted by Rev Yearwood and Antonique Smith
with special guest Bill McKibben and performance by Xiuhtezcatl
Location:
Helen Mills Event Space & Theater -
137-139 W 26th Street, New York City
Presented by Think 100%: The Coolest Show on Climate Change & Grist
, with Hip Hop Caucus + If Not Us Then Who + Global Alliance of Territorial Authorities, in partnership with AMPB (MesoAmerican Alliance of Peoples and Forests), COICA (Coordinator of Organisations in the Amazon Basin), AMAN (Alliance of Indigenous Peoples of the Archipelago - Indonesia), APIB (Brazilian Articulation of Indigenous Peoples, and Guardians of the Forest
---
Join us for a celebration of the the Youth Global Climate Strike and the opening evening of Our Village 2019 (ourvillage.us). We will be taking to the streets at Noon EST on the 20th for the Global Strike, standing in solidarity with young people across the globe, and then, starting at 6pm, we will gather at Our Village and celebrate the power of our movement and hope for the future.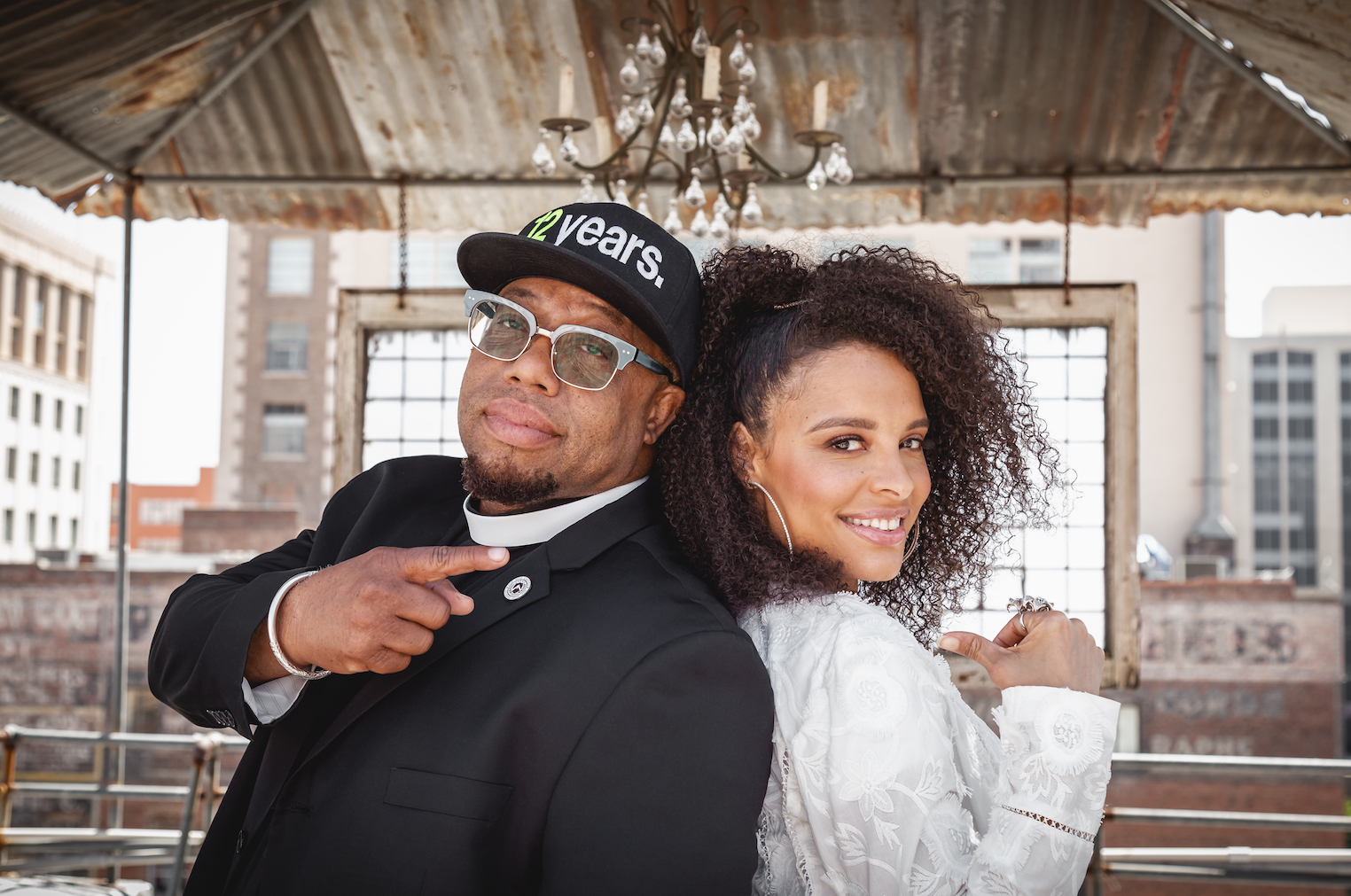 The evening will be hosted by Think 100% co-hosts Rev Yearwood, President of Hip Hop Caucus, and Antonique Smith, GRAMMY nominated singer and actress, aka your favorite "artivist". Plus special guests will be blessing us with brief remarks throughout the evening!
There will be music, dancing, light snacks, and drinks.
---
**This event is free and for ages event.
**Consider making a donation when you RSVP, as there will be an open bar for those 21 and over (it's an all ages event), and a contribution, no matter the size, will go a long way in helping us provide for all friends in the movement.
**RSVP is required, but does not guarantee entry, so please arrive in a timely manner to ensure entrance.
---
DATE: Friday, September 20, 2019
TIME: 6:00 PM – 10:00 PM EDT |
LOCATION: Helen Mills Event Space & Theater | 137-139 W 26th St, New York City
---
Host Handles: @Think100Show @HipHopCaucus @Grist @IfNotUs_ThenWho

Participant Handles: @AntoniqueSmith @RevYearwood @BillMcKibben @xiuhtezcatl
Hashtags: #OurVillage #ClimateStrike #Think100 Online: OurVillage.us
---
About Our Village [OurVillage.us]: OUR VILLAGE explores innovative solutions to the demands of indigenous peoples and communities of color to support locally driven action on the climate crisis, injustice, and inequality. All around the world, local communities are responding to climate change with powerful resilience, innovative action, and a spirit that can profoundly impact our world. OUR VILLAGE brings this spirit to New York City for Climate Week in September 2019, and invites people from all walks of life to belong to a community inspired by justice and our connection to the earth. We believe that by exploring creativity alongside ancestral and cultural wisdom, we can facilitate deep emotional connections, bringing together networks with new inspirational ideas. This is the second annual OUR VILLAGE, in 2018 we brought OUR VILLAGE to the Global Climate Action Summit with much success and excitement. OUR VILLAGE is presented by If Not Us Then Who and Hip Hop Caucus, in partnership with the Global Alliance of Territorial Authorities. Check out the Our Village 2019 schedule at OurVillage.us
About Think 100% (Think100.info): "Think 100% – The Coolest Show on Climate Change" is Hip Hop Caucus' award-winning multimedia platform that highlights leaders on the frontlines of the climate crisis and solutions including a just-transition to 100% renewable energy. Hosted by Antonique Smith and Rev Lennox Yearwood Jr., show guests include young people fighting for their existence, community and government leaders, and cultural influencers utilizing their platforms for positive change. In over 45 episodes the show delivers a refreshing and inspirational perspective in the climate and environmental movement. Guests have included Vic Barrett, Dr. Robert Bullard, Katie Eder, Xuhtezcatl Martinez, Raheem Devaughn, Cory Booker, Jamie Margolin, Carol Browner, Jay Inslee, Pramila Jayapal, Jeff Merkley, Donald McEachin and many more. More at Think100.info and follow @Think100Show on social media.
About Grist [Grist.org]: Grist is a nonprofit media organization for people who want a planet that doesn't burn and a future that doesn't suck. Fix, Grist's solutions lab, explores the world of what's possible, identifying and celebrating emerging climate and justice leaders, connecting them to each other to deepen their impact, and telling unexpected stories about progress.
#OurVillage | #Think100 | #ClimateStrike | @Think100Show | @Grist
And for more info on the Global Strike: think100.info/blog/climatestrike