Learn more things you can do right NOW to improve the value of your business from savvy business pros with tons of experience.
About this event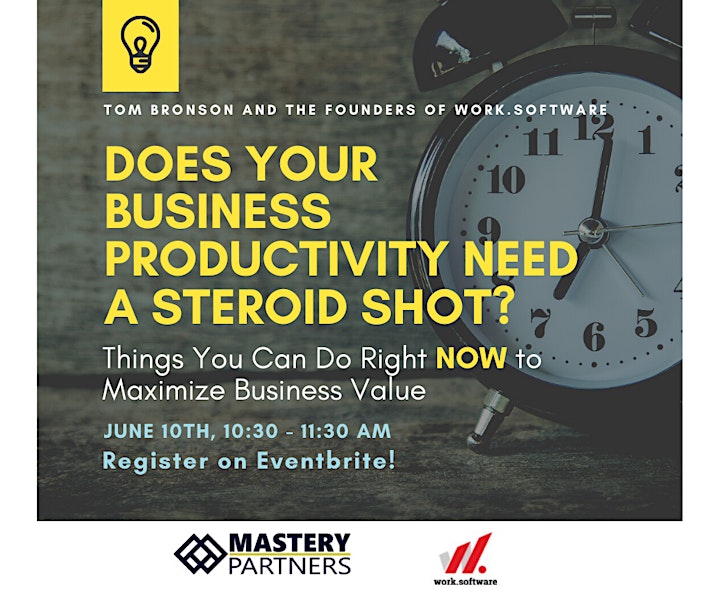 Do you know the things you need to do right NOW to improve the value of your business? well, we do! As a business owner himself - Tom Bronson started, bought, or sold over 100 businesses in my career - he knows how easy it is to get caught up in the day-to-day without thinking about creating long-term sustainable value in your business. This month Tom is joined by David Wible, CEO of work.software. Work.software is a simple program with powerful results for you and your business. Work.software's 3 key components are a proven process for executing business strategies and tactics while controlling operating expenses. If you are a business owner who wants to learn what you can do right now to improve the value of your business, then register NOW to attend our webinar on June 10th at 10:30 am.
ABOUT TOM BRONSON: Tom Bronson is the founder and President of Mastery Partners, a company that helps business owners maximize business value, design exit strategy, and transition their business on their terms. Mastery utilizes proven techniques and strategies that dramatically improve business value that was developed during Tom's career 100 business transactions as either a business buyer or seller. As a business owner himself, he has been in your situation a hundred times, and he knows what it takes to craft the right strategy. Bronson is passionate about helping business owners and has the experience to do it. Want to chat more or think Tom can help you? Reach out at tom@masterypartners.com or check out his book, Maximize Business Value, Begin with The Exit in Mind (2020).
Mastery Partners, where our mission is to equip business owners to Maximize Business Value so they can transition their business on their terms. Our mission was born from the lessons we've learned from over 100 business transactions, which fuels our desire to share our experiences and wisdom so you can succeed.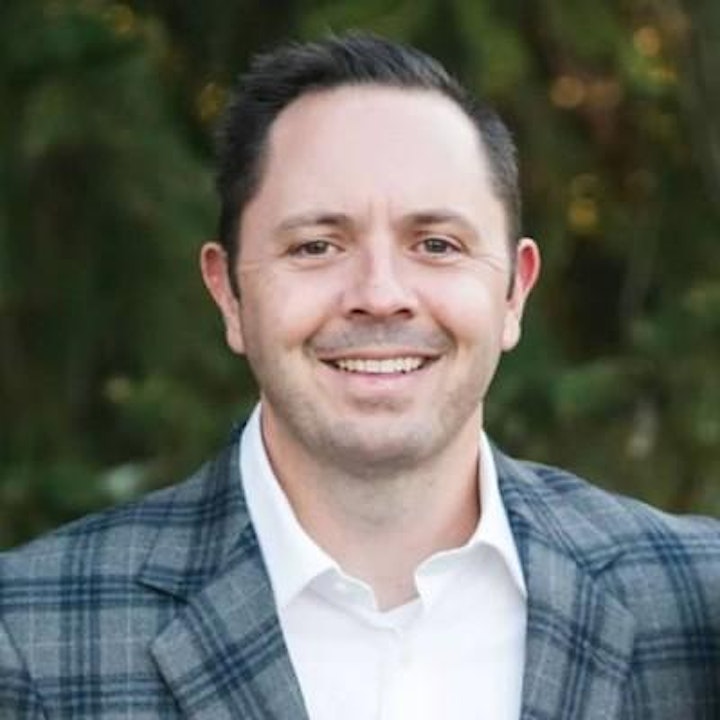 Dave is one of the founding partners of Work.software. He has been helping companies improve performance for over 25 years. Dave's portfolio of experiences and solutions are key to defining challenges and presenting solutions. He successfully exited his SaaS digital media company for a significant return to investors.
Please contact me at 724-813-4879, David@work.software or schedule directly at https://meetings.hubspot.com/david1897
ABOUT Work.software: We developed Work.software to help businesses create an environment where all aspects of their business could continue to evolve with ease, competitively and predictably.
Simply put, companies that embrace change grow, they adapt to overcome challenges and they provide clear direction to every employee in their organization. Every organization needs a process and an ethos that promotes the evolution the business demands to succeed. Work.software is that powerful SaaS platform that supports the vision and power of strong companies to communicate and progress.
Our Ethos is based on three simple pillars:
Performance - The cumulative result of dedicated People and Plays. It's the definitive result of the focus and drive over time within any organization.
People - Those who emphatically drive the company toward realization of a vision. This is a dedication to the productive collision between managers and the employees that work for them.
Plays - The action of being productive and advancing the goals of the company.
These are the guide posts that are at the forefront of embracing upward mobility for everyone in your organization.
Organizer of Things You Can Do Right NOW to Improve the Value of Your Business: Work